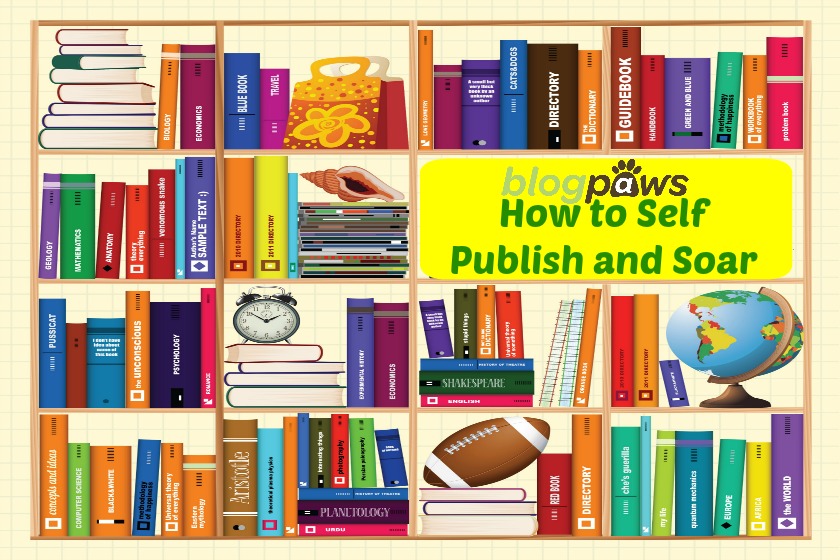 Sometimes all it takes to go from blogger to published author is a little bit of courage, a whole lot of belief in self, and a can-do attitude. Val Silver knows. She took it upon herself to self publish and soar.
Her first book, Rescue Me: Tales of Rescuing the Dogs Who Became Our Teachers, Healers, and Always Faithful Friends, garnered a Maxwell Award at the annual DWAA (Dog Writer's Association of America) dinner in New York City in February. Taking it one step further, the book also nabbed the Pro Plan President's Award.
Val and I connected on social media, so it was a sheer delight to sit next to her as she eagerly awaited the nominations. At the table beaming with pride, Val's dad and sister shared in the joy and delight of the evening.
Since this is Val's first book, and now a highly awarded one at that, I asked Val if we could discuss her background, her success, and tips for others who want to write a book. Here's the exclusive interview for BlogPaws: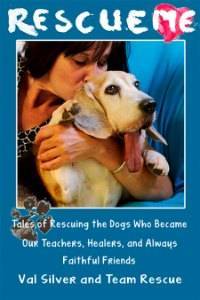 BlogPaws: Hi Val and thanks for joining us. Tell us a bit about yourself, your background, and what you do by trade.
Val Silver: I have always loved reading and writing. When I was around six years old I wrote my first book on construction paper. After reading it to my audience of adoring relatives I pestered my aunt to take it with her to the publisher at Dell where she worked. (Funny, right?) Needless to say, that was the last I heard of it. I wish I had held on to that little book. Except for school work, my writing after that consisted primarily of personal journaling and taking notes on one of my favorite topics, holistic healing. In 2009, I decided it was helping no one to hoard all that information, so I took the leap and wrote  a 200+ page holistic healing website.  For the last three years I wrote a holistic healing column for the online magazine, Bellesprit. I have also written guest posts for bloggers and article sites.
In 2012, I began my first book, Rescue Me, which took about a year to write and publish. During that time, my concern and passion for animal welfare was rekindled and I am now writing more about animal advocacy. I also wrote a free companion guide to the book for people who want to do more to help animals from home, and two digital rescue dog books.
BlogPaws: What pets have graced your life?
Val: I have been an animal lover for as long as I can remember. In high school I was the weird vegetarian kid who fretted over the plight of animals and read National Wildlife during study hall.  For most of my life, our family has had one or more dogs. There have also been cats, gerbils, fish and a bird. Dogs are closest to my heart, although I have to admit there's nothing quite as soothing as a cat purring in your lap.
We had dogs for most of my childhood. Missy, a gray miniature poodle, was with us until I was around five. A few years later, the first of many German Shepherds joined our family. Grief was very headstrong and had his prejudices, so my dad decided to take him to obedience school.  That's how we got involved with obedience training, which I really enjoyed. Grief wasn't show quality like our other dogs, but he did get his CD obedience title. By the time I was twelve, two dachshunds joined our clan -three year old Pang, a show dog left for months at our boarding kennel, and a friend's puppy who came for house-training and never left, probably because house-training wasn't in her vocabulary.  When I was 11 years old I did what the grown-ups told me was impossible – I obedience trained her and got her CD title. Of all our dogs, I was closest to a German Shepherd named Vara. We were inseparable and I still say she was my soul-mate.
BlogPaws: How long have you been a DWAA member and how many times have you been nominated for an award?
Val: I entered the DWAA writing contest as a nonmember for the first time in 2014.  Rescue Me was nominated for the Maxwell Award in the Human-Animal bond category.
BlogPaws: Do you blog?
Val: I am a sporadic blogger. When inspiration hits, I write.  After the book came out  I started blogging about animal advocacy and book related topics. My blog is http://tapinfinity.com
BlogPaws: What do you find most valuable about the BlogPaws Community?
Val: In a word, community. I love that pet bloggers are collaborating and helping each other succeed. I enjoy being part of the boost group and visiting pages and sites of fellow writers. I also value having a forum where we share ideas and can find advice and support.
BlogPaws: What is the book about?
Val: Rescue Me: Tales of Rescuing the Dogs Who Became Our Teachers, Healers, and Always Faithful Friends is a collection of 12 stories shared by 10 dog lovers. In our stories, we share how the dogs came into our lives and how they made our lives better in return. Most of the rescued/adopted dogs had minor to serious health or behavior issues that needed healing, just as we did.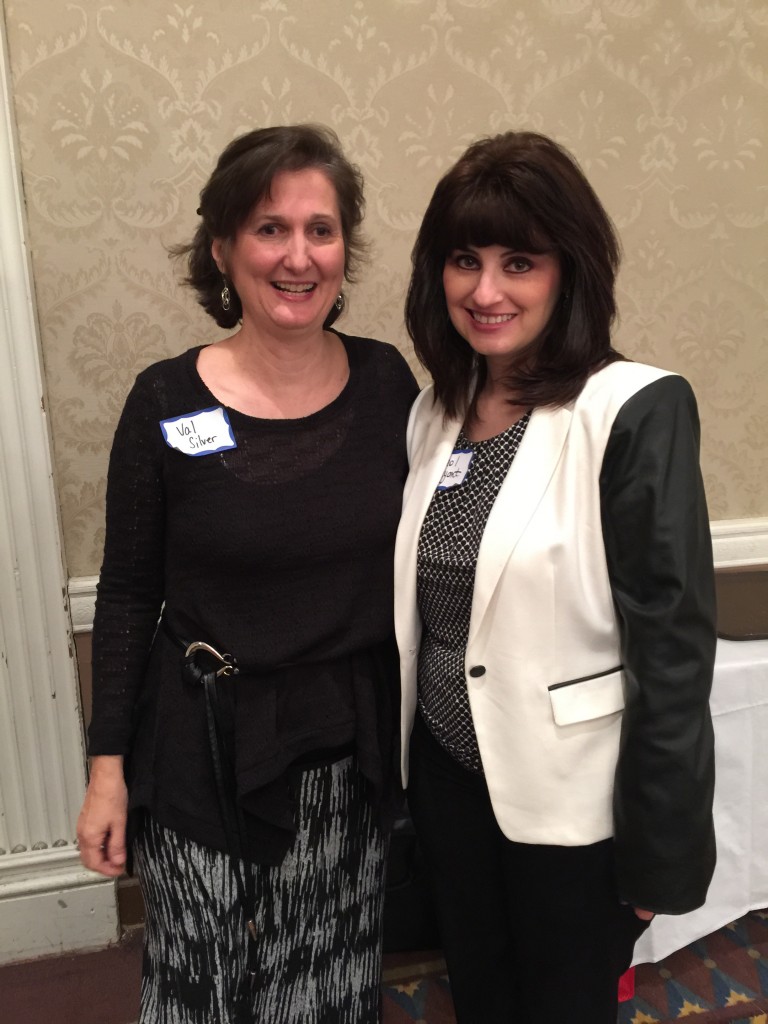 The book was inspired by my love of dogs and how much they have benefited my life. It was inspired by the faces of thousands of dogs I saw looking at me day after day on petfinder, good dogs just wanting a second chance for a happy life. I wanted to do something to help them, There is still a stigma about shelter dogs. Many people believe there is something wrong with them, and that's why they are there. They believe that older dogs don't bond with a new family or don't adapt to a new home. Because of these misconceptions, I made sure the book had stories about dogs adopted as seniors who are much loved by their families. I also republished those five stories, along with basic information about caring for senior dogs and how to help homeless seniors in the digital book, Rescue Me Seniors.
Rescue Me was also inspired by people who treasure their beloved dogs, and those who go above and beyond to help homeless dogs. As I clicked through to the shelter and rescue sites, I couldn't help but notice how many of them were desperate for funds and volunteers. It didn't seem right to me that these people were working so hard helping animals, sometimes in dire circumstances because of what 'we humans did to them, and then have to continually beg for funds to keep going.
One of the reviews that meant the most to me was from a rescuer who wrote that Rescue Me restored her faith in humanity. Another was from a dog lover who was unaware (like I was when I started the project) of just how bad things were for homeless dogs. He implored other readers to get involved and help. Its comments like these that inspire me to continue with my writing and promoting of the book.
BlogPaws: What advice would you give folks wanting to get published?
Val: I'm not sure I'm the right one to give advice about that because I didn't try to get a traditional publisher. If you choose this route, don't give up until you get a 'yes'. If they offer suggestions for improvement, be open to what they say. Chicken Soup for the Soul was rejected by 144 publishers before it got accepted by a small publisher who believed people actually would read it.
The good news today is that even if you don't want to go the traditional publishing route, or your book isn't accepted, you can self-publish. It's a lot of work and there is a steep learning curve, so don't hesitate to get help with parts of the process. Print on demand services like Createspace will even do all the formatting for a reasonable price. When you publish a paperback they will now convert it to a kindle book for free. (I wish I knew that!) Still, look it over carefully. I saw a traditionally published book with photos released on kindle with such poor formatting that I stopped reading it.
A new option available to authors is hybrid publishing, a combination of self publishing and traditional publishing. Hybrid publishing aims to offer authors the best of both worlds.
From what I understand, you should still expect to do much of your own marketing, no matter which publishing option you choose, so take that into consideration.
Regardless of which option you choose, write about your passion and go for it!
BlogPaws: You self published: How difficult was it and tell us more about the process.
I self-published because I wanted full control of the book. I hoped to maximize profits because the book is a fundraiser.  Had I been aware of hybrid publishing, I may have gone that route.
The most difficult part of self-publishing was learning how to format the book so it looked professional in all the kindle and e-reader formats.  I had no clue how to do that, and it took weeks of frustration and much trial and error. Had I known it was going to be so challenging, I may have paid to have it done.  Then I had to learn how to format for paperback. Even though I had a template, there was still a learning curve. Should I mention editing? My sister helped with that.  If I didn't force myself to stop, I'd still be editing. There's always a mistake hiding in plain sight somewhere, and there's always a better way to say something.  And you really notice this after some time away from the project. I'm sure a professional editor would have been a big help with this.
Another surprising challenge was getting contributors for the book. I'm sure this was in part due to the fact that I was an 'unknown' in the dog rescue world. At one point I almost gave up because I only had six of 10 stories. Then I'd look at my Teddy, remember his story, and be inspired to press on. In the 11th hour of writing, a 12th story came in, Biscuit the Do-Over Dog. I'm so glad I said yes to that story. It's one of my favorites because it focuses on the rescue and rehabilitation of an injured, fear-aggressive dog mislabeled as a pit bull mix by a shelter that doesn't adopt out pit bulls. Her story is also a stand alone e-book rewritten for younger readers.
BlogPaws: Where can folks find you online to connect?
Val:  Folks are welcome to connect with me via my facebook page – www.facebook.com/rescuemetales, and through the contact page on my blog at http://tapinfinity.com/connect. This page has a contact form and links to find me on social media, as well.
Val is also a member of the BlogPaws Community.
For more about getting published and bridging the gap between journalism and blogging, join BlogPaws in Nashville May 28-30, for the 7th Annual BlogPaws Conference.
About the Author: Carol Bryant is the PR and Marketing Manager for BlogPaws and founder of Fidose of Reality.
Photo credits:
Top graphic courtesy Graphic Stock
Second photo of book cover courtesy Val Silver
Third photo of Val Silver on left, with Carol Bryant on right.