Join us on Twitter for the third annual #BlogPawty on Sunday, February 16 from 5-9 pm EST.  All pet lovers are welcome to come and join in the fun and excitement that can only be found at the BlogPaws Pawties!
The event, complete with Bark Tenders, Pawty Pawleece, quizzes, give-aways and all around fun will also honor members of the BlogPaws Community and volunteers with awards and special blog badges, we'll have great quiz prizes, and lots of time for socializing with your pet loving pals with music and an open (virtual) cocktail and hors d'oeuvres bar.
The #BlogPawty staff will be donating their pawty earnings to Stray Rescue of St. Louis, a shelter in Missouri, that typically cares for 200 dogs and 100 cats at any given time. The shelter's volunteers recently camped out on the floor for three nights when temperatures dropped to unbearable levels so stray animals could be brought in after hours. That is a group that is definitely making a difference in the lives of animals!
"Meet" our #BlogPawty Staff
Follow everyone on Twitter prior to the party so once the fun starts you don't miss a moment of the exciting times!
Come hungry (and thirsty) because we will be serving up our signature #BlogPawty (Virtual) Cocktails and Hors d'Oeuvres! #BlogPawty Bacon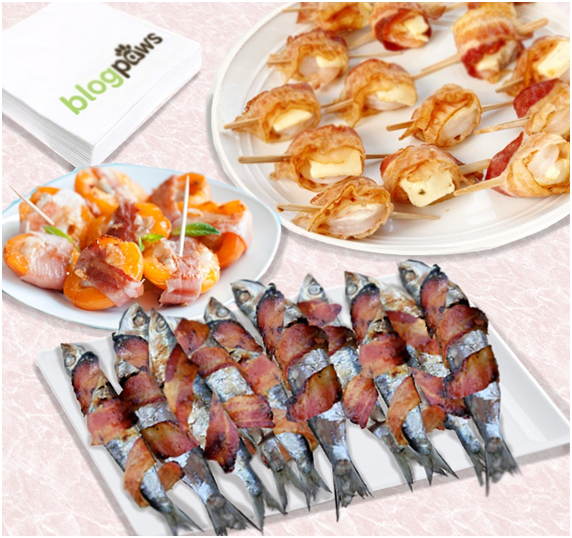 Bites with Apricot, Cheese or Sardines nom nom! When you need a drink, try one of our Bacon Sours.
What else is on the menu? Quizzes and Prizes
There will be prizes for cats, dogs, smaller pets and even for the humans!
You won't want to miss the chance to win a one-night hotel stay at the Westin Lake Las Vegas that we will be giving away to three  different winners. The stays are valid for use on May 7, 8, 9 or 10, 2014 during the BlogPaws 2014 conference – and yes, they're transferable, if you're unable to attend (but we hope you can attend!)
Be sure to follow @BlogPawsChange and @BlogPawsKristin on Twitter, and make sure they follow you back, so you can DM (direct message) them the answers to the quiz questions, to be eligible for each prize.
Many quiz questions will link to the BlogPaws Community, where only BlogPaws Community Members will be able to see the answers. Membership can take 24 – 48 hours to approve, so if you want to join, don't wait! Join the BlogPaws Community here, now!
Don't forget to: RSVP for the #BlogPawty to be entered into our door prize drawing by adding your Twitter account to the Linky below before 5pm EST on February 16, 2014.
If this is your first time at a #BlogPawty, here's what to do:
Sign into Twitter during the #BlogPawty and be sure to use the hashtag #BlogPawty in every tweet. Tweet to the Pawleece that you're a newbie and could use some help. The Pawleece on duty during that shift will give you tips and guide you along.
You'll recognize them by their BlogPawty Pawleece Twitter avatars. Tweet to @BlogPawsRobbi or @IndyKitty (publicly, so they see your tweet) using both their Twitter names and the #BlogPawsChat hashtag between 5- 7 pm EST, or to @CheshireK or @Whskr between 7-9pm EST.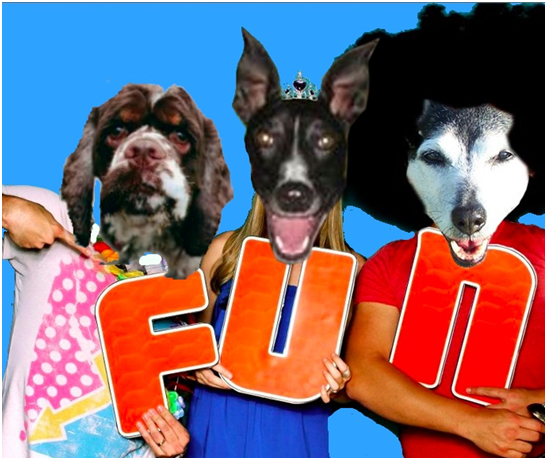 See you at the #BlogPawty!