A media kit is your blog's calling card: a business card or synopsis of your blog in a snapshot. The word "media" may intimidate some bloggers who believe that without media coverage in the kit, they cannot possibly work with brands. This is completely false. A media kit showcases your blog to brands, public relations representatives, and marketing folks in one complete synopsis. Used properly, the media kit is one part of your blog's overall strategy and a necessity for bloggers who want to monetize their blog.
Here are some do's and don'ts and an overall strategy to follow in making your blog's media kit:
The One-Page Version
Many bloggers use a one-page overview of their blog to showcase their vital statistics, URLs, social media platforms, and a summary of the blog overall. A one-page version of a media kit is handy for:
Sending to a brand or agency as an initial reach out
Taking to trade shows, expos, and conferences to hand out to brands
For display on your blog's media page
Here's an example of a one-page media kit that blogger and social media coach, Katy Widrick, showcased:
One page blogger media kit example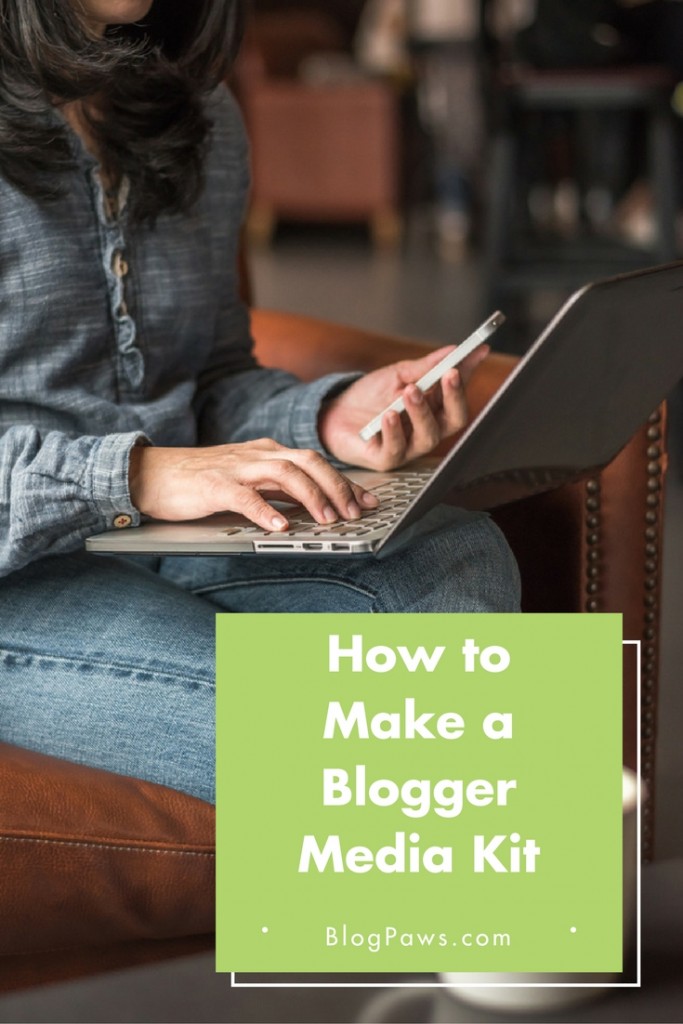 What To Include in a Blogger Media Kit
A Brief Summary of Who You Are
Basically, this is your blog's elevator pitch but also a quick look at who you are. Since you only get one chance to make a first impression, spend time fine tuning this.
Here is my short bio from Fidose of Reality: Fidose of Reality is a reality-based health and wellness resource for dog lovers of the highest order. My heart beats dog™ and that's our trademark. "A dog lover of the highest order" is how Gayle King introduced Carol Bryant when she and her Cocker Spaniel appeared on Oprah Radio's Gayle King Show. A frequent media contributor, Carol has appeared on television, radio, and print.
It goes on with a few more quips about me, and you can scroll down to the bio at the bottom of this post to see what I mean. In your short bio, you can include some quirky, fun, and personality-infused traits.
Website/Social Media Snapshot of Statistics
Don't give the numbers of every social media network in the world, just the ones on which you are focused and dedicated. Also include your unique visitors and pageviews per month. This information can be found via Google Analytics. Do you have an email list? Indicate the number of subscribers. Do you have fantastic engagement on some social media channels? Include those numbers: This is a chance to highlight and spotlight who you and your blog are and what you can do for the brand. To see your Twitter demographics, visit analytics.twitter.com. Click the Followers tab.
The one and only Nickey Rautenberg walks through Google Analytics in this replay of a webinar she did with Aimee Beltran, our Director of Community Education:
Your Services
What do you offer to brands? Examples include:
Product Reviews
Sponsored Posts
Ambassadorships
Ads
Contact Information
How to reach you: Name, email, contact phone number. Be certain the number you share is a line that you actually can be reached on. If it's a family land line, this is probably not a good idea. Use a professional email that indicates you want to do business (AOL and Yahoo not so much). Having your own blog extension is best: carol@fidoseofreality.com.
Your Fees
What do you charge for your services? Whatever you listed in the "Services" section, this is the time to outline it and provide rates. Some bloggers show examples of where an ad will be placed and the cost per each placement.
Demographics
Brands want to know if your blog and its following/readership is a good match and fit. Imagine that you are the brand: What information would help you decide where to spend your dollars? You can find your blog's demographic information in a variety of ways including Google Analytics. You can also check out Facebook, Twitter, and other social media platform analytics. One time I wanted to get specific information about how many readers of Fidose of Reality are the main purchasers in their household of pet items. I sent out a survey and awarded a $25 gift card to one participant. I did this using my email subscriber database.
Not sure where your demographics are on Google Analytics? Here you go:

Brands With Which You've Worked
You want this to be some of your best work and to focus on the brands for which you have done a blog post/program. Some bloggers list them and others show the logos.
This is important because if ABC Biscuit Company is wanting to work with you and they see that you have worked with pet treat companies before, this is a plus.
Media and Press
Have you been featured anywhere? Did you write for a magazine? Have an article published in a newspaper? Guest blog for someone? List them here and be sure the URLs are not busted. Build up a press section by reading this post: How Pet Bloggers Can Capture Media Attention.
Who You Are
What sort of blog posts do you do? I bullet point mine.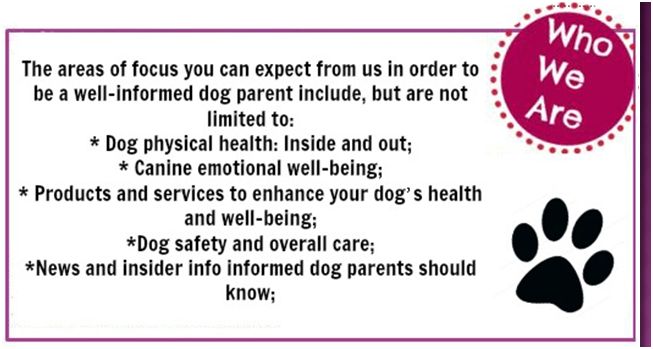 Quotes and Recommendations
Shine, shine, shine! This is your time to shine. Share excerpts, quotes, and accolades from brands with whom you've worked, colleagues, and even folks who have praised you on LinkedIn. If you don't have any, ask. Here's what I did as part of my accolades section: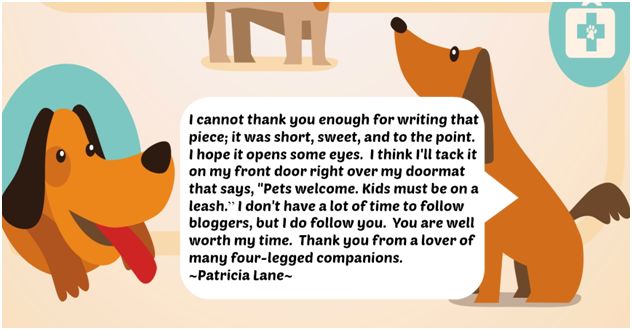 How to Design a Media Kit
Having the sections of a blogger media kit in place, now you need to make it look pretty. Some of the tools you can use for designing a basic media kit include:
PowerPoint (where I did mine)
Canva (a very popular option for bloggers)
PicMonkey
You can also purchase pre-made media kit templates or hire a graphic designer to pull all this together. Search places like Fiverr for bargain hunting but be sure to check the reviews.
Do's And Don'ts for Blogger Media Kits
DO include a head shot.
DON'T make that head shot a cartoon or illustration.
DO make the media kit brief and to the point.
DON'T have a 15-page media kit unless you are a television station or newspaper. Some magazines don't even have a 15-page media kit. Less is more, concise is best.
DO keep the layout clean and an extension of your blog.
DON'T clutter each page with too much information.
DO use a PDF version of the media kit.
DON'T send PowerPoint or Word documents of blogger media kits.
DO keep your media kit up to date in TapInfluence. The media kit in Tap is different than what we are discussing here but important if you apply for campaigns with BlogPaws.
DON'T include blog posts that are less than stellar and have lackluster imagery.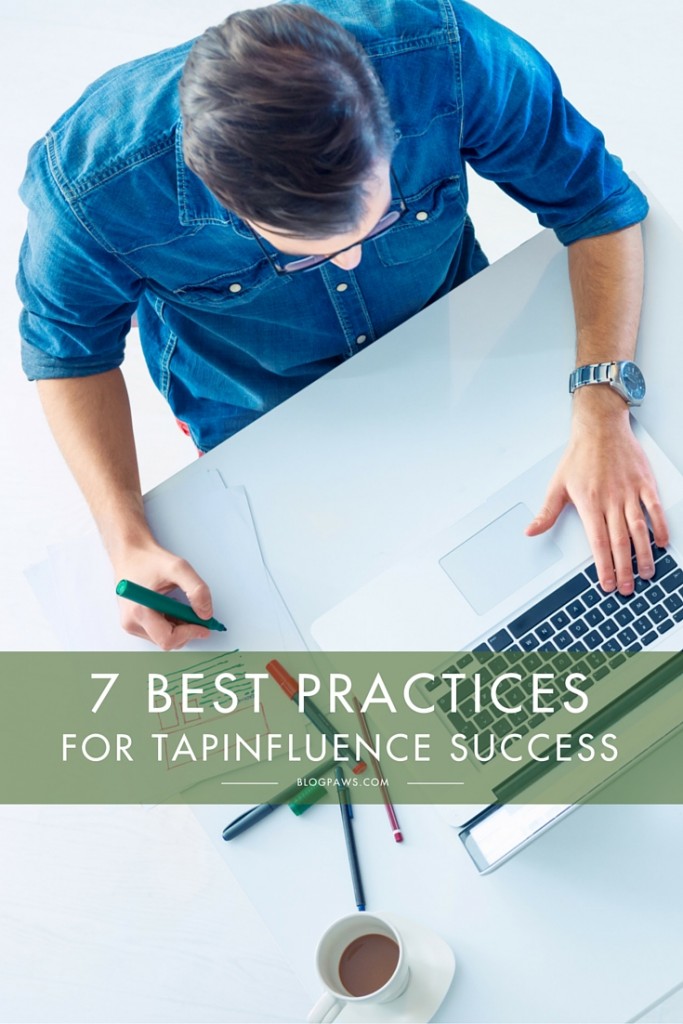 Hot Ninja Tip: Consider making a Pinterest board with all of your sponsored posts. When a brand wants to see who you've worked with and/or your style and quality, you can link to the Pinterest board, including in your media kit.
A media kit is part of a blogging business if you plan to monetize.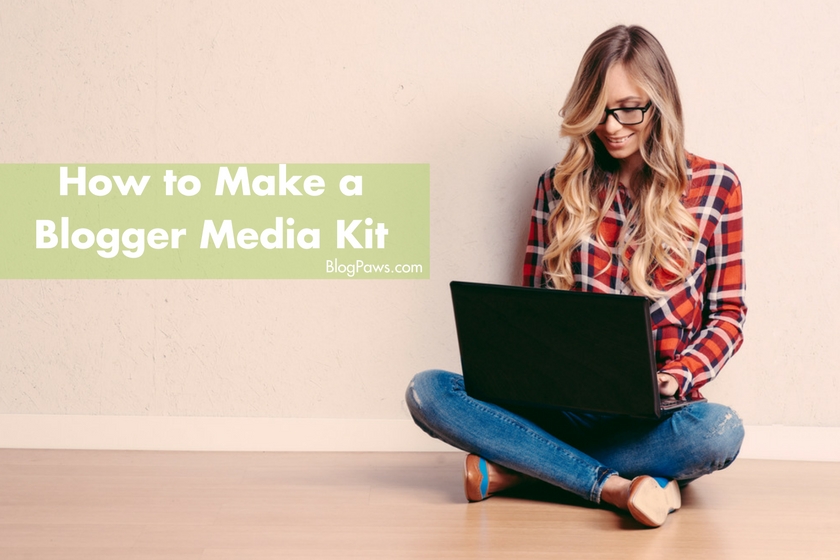 The Closing
A good closing: Any blogger media kit needs a solid ending.
Want to Work With Me?
Let's Talk
Put your brand in front of Fancy Blog and our connected cat loving readers. Let's chat about opportunities and how we can work together.
Email:
Name:
Final Thoughts
Be sure to update the numbers and any changes to your blog as needed. I update my numbers monthly, as social media changes rapidly, as most of you reading this can attest. For some final "pin-spiration," here is a Pinterest account with media kit examples and ideas.
Do you have a media kit? Has it worked for you?
About the Author: Carol Bryant is the Marketing and Social Media Manager for BlogPaws and runs her own blog, Fidose of Reality and its fundraising arm, Wigglebutt Warriors. When not busy playing with her Cocker Spaniel, Dexter, she stays far away from cooking. Her trademark is her mantra and is tattooed on her arm: My Heart Beats Dog.®
Images: Elena Kharichkina/Chinnapong/Shutterstock.comSave
Save
Save
Save
Save
Save