by: Carol Bryant
I want people to read my blog and trust my advice.  Nod in agreement if becoming a credible blogger is one of your goals. Credibility as a widely accepted definition involves being believable or worthy of trust, the big "t" word. Trust is so important as an influencer and in order to become an influencer, you need to build credibility. Simply stated, that's the blogging circle of life.
Let's compare an influential blogger to an influential brain surgeon. A brain surgeon is recommended, his or her education must be held to a high standard, the outcomes of their work must be successful, and their credibility is based on expertise, education, and experience.
An influential pet blogger will be held to a different set of standards, but the importance is there. Are you recommending a cat food? Does your blog ever dispense advice on behavior, training, places to visit, treats to feed, or how to keep a pet healthy? For most bloggers, credibility is a combination of experience, delivering the message properly, and being able to substantiate the information in the blog post with sourcing.
As an English and business major in college, the writing bug bit me pretty hard. Journalism has an exacting set of standards. Substantiating my blog posts with expert quotes and information where needed is one of my mainstays. I am not an expert in pet vaccinations; I am an experienced pet parent whose dog developed a side effect from then yearly vaccines. That side effect was cancer. I interviewed countless experts over the years and continue on that path. I read and keep myself informed. See where this is going?
Infusing your personality and experience into a blog post and then coupling it with expert sourcing is one formula for blogging credibility.
But it is not the only factor. If you aren't familiar with influencer marketing, check out what Ad Week has to say about it. Note: It's the next big thing. Engagement over numbers, folks. Here are 7 ways to become a credible blogger:
(1) Write each post with clarity, cleanliness, and class: Let's use a product review of a dog food as an example. The brand is paying you a set amount of money to deliver a post on a specific date. You have received the instructions for that post and now it's time to hit publish. Is the post:
Without typos?
In line with the goal of the campaign? At BlogPaws, a specific starter kit is provided to all bloggers assigned to a paid campaign. Before hitting publish, always and without exception re-read that goal.
Is the post clean, broken up with images, sub-headings, bullet points or other aesthetically pleasing text for the reader?
Are you classy about the post? Is the post a true representation of who you are as a person? If that post is the only one a reader ever sees before deciding if he or she should come back to your blog, are you comfortable with it?
If you owned the dog food company in question, would you be happy with your post?
It seems like a lot of work, and being a blogger is a lot of work. The ones that stand out and have credibility are those who do these things.
(2) What is your social thumbprint like? Do you gripe, moan, complain, and rip into people on social media every chance you get? When you have a bad day, do you take to social and let the world know your every minute issue and complaint? Being credible means when you write on social, whatever you say is reflective of your brand. You, as a blogger, are a brand. Does your social thumbprint across platforms showcase who you really are? If not, get to fixing that. Brands talk. Pet parents talk. You are what you type: So think before you tweet or reply.
(3) Are your images quality? A picture does say a thousand words. I read, quite literally, a hundred or more blog posts in the course of any given week. The words are wonderful, but the images need to reflect who you are as well. Stock images are fine, but quality images that you both own and took yourself set a tone for a post. Here are three things I do to engage pet parents with my images:
Keep in mind that these images might be pinned: Are they are reflective of my post and my standard?
Infuse my dog and his friends into the photos: I want my readers and brands to know me and my dog along with his social network of pals.
Does the image look clean or is it blurred/fuzzy? If the latter, I don't use it. I'm not Ansel Adams, but I took a photography class just to learn the basics. That said, I use my phone for most images. Do what works and then do more of it.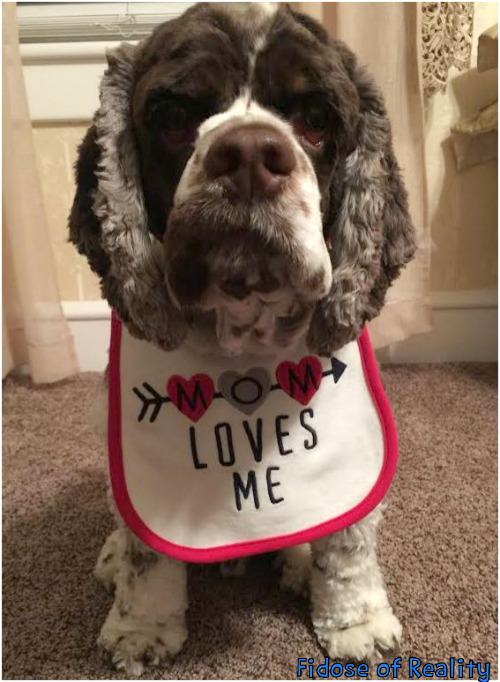 (4) Looks matter: It's true, folks. We live in a day and age when what a blog looks like has a lot to do with how readers perceive the quality of its content. In a post by Jeff Bullas, a 2013 study revealed that bad design is one of the main factors that destroys a blogger's credibility.
Is your comment button hidden? Please, please, oh please, let that comment button make itself known. Readers won't stick around to find a microscope "comment here" underscored area that is hard to locate. Make it known!
(5) Continuing Education: In a nutshell, are you keeping up? Do you keep your blog properly maintained on the "back end" (or have someone do it for you) AND do you learn about your topic and blogging in general on a regular basis? Educating bloggers is at the core of BlogPaws the company. When is the last time you attended a BlogPaws Conference? Are you a cat blogger? How often do you read books on the topic?
(6) Quality Over Quantity, but don't neglect quantity: Solve a reader's problem. Show readers through your blog posts that you understand them and are there to target their needs. Show your personality and write posts filled with a purpose. The reputation of your quality will help build your influence and credibility as a blogger.
Quantity does matter, but there is no steadfast rule as to frequency. If you have something to say, then by all means say it but do so with a purpose. The mark of a good blog post is the way it affects the reader. Most people would rather read one solid, well-constructed post than a week's worth of posts that are published for the sake of, well, publishing them. Sometimes less is more, especially when less is quality.
(7) Back up your claims: "Your ferret will live a longer life by using this product." That is a statement that you cannot guarantee, so don't. If you do want include blanket statements in posts, have the resources to back them up.
Where do you find resources? This is a whole entire post or even a session at BlogPaws. Back from my journalism training, sourcing includes:
Find experts: Help a Reporter Out is a great place to start.
Ask for an introduction: Does a friend of a friend know someone? Ask for an intro? It can be as simple as an email introduction. I use this technique a lot. It works if done right.
Scour Google and use Google Alerts: I have a database of resources that I update frequently. I keep it in an Excel doc and when someone's email changes or a position changes, I update the spreadsheet.
Building an experienced, authoritative, voice in the blogosphere can be done, and with a plan in place, you can establish yourself as a credible voice.
Where do you currently falter and what tips do you have in building online blogger credibility? What makes you run for the hills and not revisit a blog?
Did you like this post? Check out these related topics:
Instagram Ninja Tips for Bloggers
Why Bloggers Need to Use Video for Blog Posts