I need to blog daily. I want brands to recognize me. I want to change the way people treat animals. If any of these statements sound like something you say to yourself at least once a week, chances are you are a pet blogger. In celebration of International Pet Blogger Month, there are actionable things to do to achieve your personal benchmarks.
As promised, then, here are 16 ways to become a better pet blogger (from those who have been there, done that, and continue to walk this path with you):
(1)  The What, Why, and How of Social Media Analytics: If I asked you right now how many people visited your Blog today and where they came from would you be able to tell me your top 5 sources of traffic? Would you be able to explain why a certain post you wrote last year is all of a sudden getting a ton of traffic?
Those are the questions BlogPaws Blogger Outreach and Communications Manager, Felissa Elfenbein, poses this month in the BlogPaws Pet Blogger Influencer Challenge group. Are you a member? Join the PBIG here and let us show you how to do it. 
(2) Get the Media to Notice You:  It can be done: The media is waiting for stories that have a unique spin, a retelling of a tale once told, and/or something original that is considered "news" worthy. Look at the word, "news" and note the first three letters are n-e-w. Grow your blog traffic by pitching a unique story to an appropriate media outlet. Susan Willett of Life with Dogs & Cats did this based on her winnings from Merrick at the BlogPaws 2014 Conference. This garnered Susan headlines and she continues to capture the attention of media. Here's the story as it appears on NJ.com.
BlogPaws is hosting a Google Hangout on 09/04 with Dr. Katy Nelson, media pro and renowned veterinarian. Dr. Katy will share tips on how to get the media to notice you. If you miss the live hangout on air at 11 am EDT, you can catch the video on the BlogPaws YouTube Channel. Here's the re-broadcast for your viewing pleasure:
(3) Be Social: If you post a blog post and then wait for traffic to come to you, chances are it won't happen. Bloggers need to be proactive in promoting themselves. Change your messaging up. What you share on Facebook on a Monday might include a photo, then a 120 or so character Tweet on Tuesday, a fun image on Instagram on Wednesday, and maybe even a short Vine video on Thursday. Lead all traffic back to your blog.
(4) Newsletters: Have one? Here's a great blog post on how to make your newsletter more classy; and if you don't have one, set a goal. Why do you want a newsletter? What do you hope to gain? How will you secure subscribers? The BlogPaws Conference and Community are great places to dive in and learn. Speaking of which…
(5) BlogPaws Community: Here are three tutorials for a combined total of 15 minutes, to teach you the lay of the land and how to get around (easy peasy, by the way):
BlogPaws Community Training Video #1: Getting Started in the BlogPaws Community
BlogPaws Community Training Video #2: Discussion groups, Forums, Networking and Connections, Photos and Videos.
BlogPaws Community Training Video #3: Chat Feature, Pet Blogger Network, & Community Events
(6) Network on Twitter: We have three-times-a-month Tuesday night Twitter chats from 8 to 10 pm EST, so we encourage you to connect there and grow your own following. Follow hashtag #BlogPawsChat. Do you have columns on Twitter with categorized folks you follow? I have one for media, one for pet bloggers, one for celebrities I follow, and a few more.
(7) Think Ahead: If you are stuck for topics, our Blog Manager, Robbi Hess, has you covered with a month's worth of blogging prompts. Be unique and take the topic, put your own unique spin on it, and blog something that you know your readers are asking….speaking of which.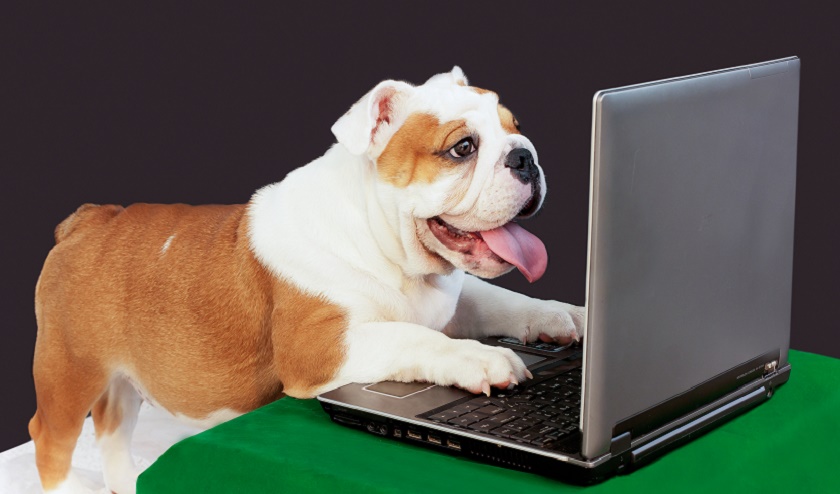 (8) Ask Your Readers: Do you truly know what your readers want or do you assume the content you provide is "it?" Ask through a poll, a series of blog posts, a questionnaire in a newsletter, or even better, get to know them. Who is YOUR target demographic?
(9) Business Plan: If there's one thing we have talked about a lot on this blog, it's business plans. Your blog can and should have one in place. It really can help with keeping you on track and knowing where you need to go. If you missed the series, get caught up here:
Overview of Business Plan for Pet Bloggers
Business Plan: Marketing and Money: Part II
Business Plan: Pulling it Together: Part III
(10) Attend the 2015 BlogPaws Conference: Bloggers and micro-bloggers are encouraged to attend the BlogPaws pet-friendly 3-day life changing conference: Register for BlogPaws 2015 here.
You can get a taste of what happens at BlogPaws Conferences with this paw-tastic video showcasing our latest conference: Here's What BlogPaws Conferences Are All About!
 (11) Ask for an Honest Critique: We've done critiquing exercises on the BlogPaws blog before, and this is an honest way to gauge what your peers think. Ask someone you trust and do not take it personally when he or she provides the truth.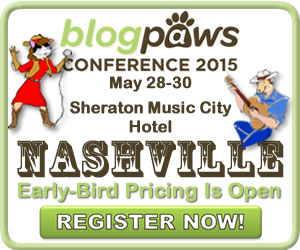 (12) Get a Tech Assessment: How well is your machine running? Is your blog speed up to par? Do you have your latest plug ins up to date and know if you need an upgrade? Is your design smooth, clean, and mobile friendly? According to Search Engine Watch, 72 percent of people want a mobile friendly website. If your blog looks unkempt on a mobile device, chances are folks will not stick around.
Join us for a very special Google Hangout on 09/25 with Slim Doggy's Steve Pelletier for tech talk.
(13) Win an iPad: Shameless plug alert but think of how much blogging you can sneak in on the fly with a new iPad! In time for International Pet Blogger Month, BlogPaws is giving away an iPad. Here's how to get involved:  https://blogpaws.com/executive-blog/blogging-social-media-info/webtech/win-brand-new-ipad-blogpaws/
(14) Improve Your Site's SEO: Kimberly Gauthier of Keep the Tail Wagging says that "SEO seems like a scary task to take on, which is probably why so many of us leave it alone." She also shares what to do to make a post SEO savvy here.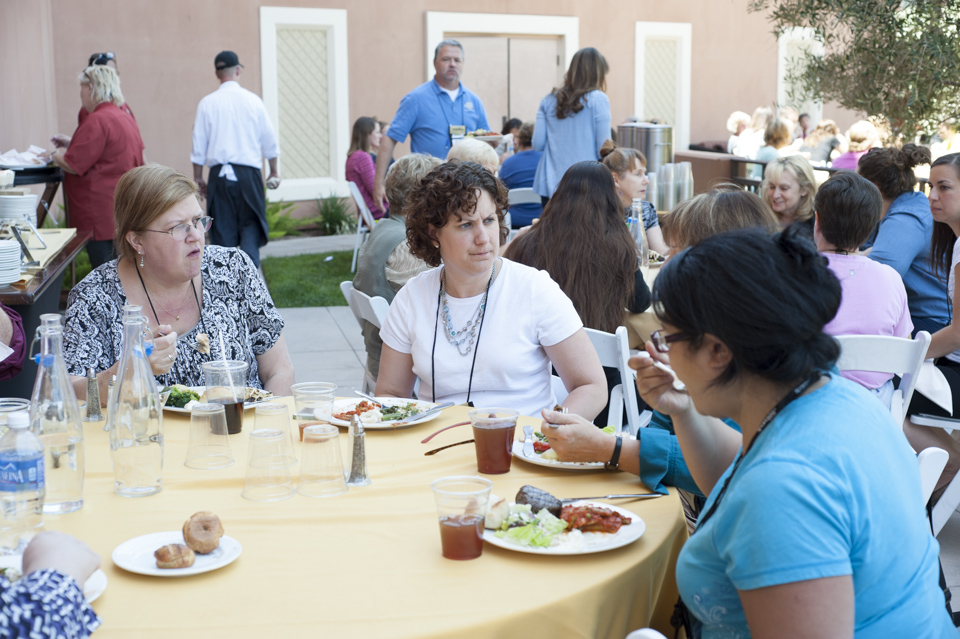 (15) Get Brands to Notice You:  Helping pet parents while monetizing is a great dual goal for many pet bloggers. Here's how to monetize with BlogPaws.
(16) Set Your Blog Post Goals: Whether it's once a week or twice a day, stick to a routine and know when to post. In addition, knowing what times are best to share on social will help improve your strategy and routine as well.
Did we miss any tips? Did you find these helpful? We're listening and we're here to help.