Post by Blog Manager Robbi Hess
Is your pet blogging a business? Do you want your pet blog to turn into a business? Do you feel that if you took your blogging more seriously then other people would as well? If you answered yes, have you taken the steps to treat your blog as a business?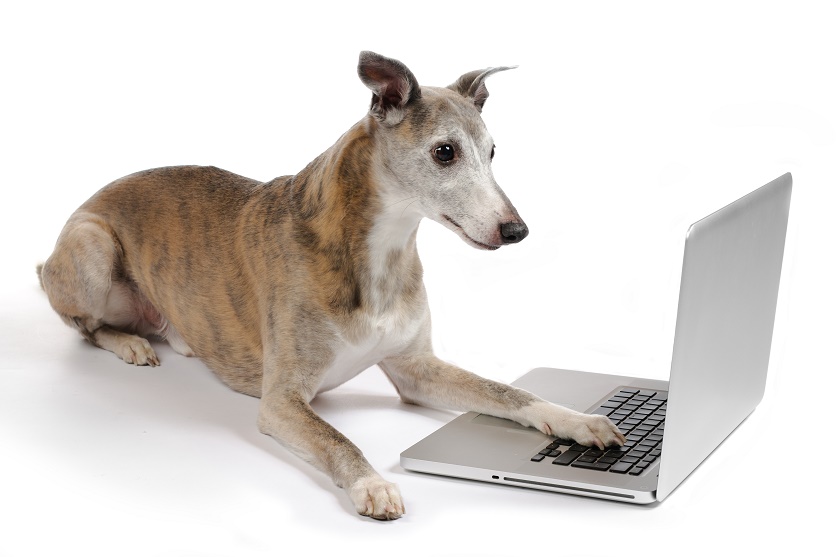 What is one of the first steps you can take? Preparing a business plan. Don't let those two words scare you into clicking away from this page and turn off your computer! There are easy (and relatively painless) ways to put together a business plan for the pet blogger and we're going to walk you through it during our four part series.
As we did with our Blog Spring Cleaning series, we will have posts here for you to read and comment on and we will brainstorm, discuss, commiserate and help you through the process of putting together your very own business plan. If you want to be taken seriously by brands or other other bloggers, the first step is to take your own blogging and your own efforts seriously. Consider your blogging business plan a road map for your success. A way to gauge whether you are on the right track toward what you consider success.
Your business plan can be a tool to give you clarity in your pet blogging business. If you know the types of blog posts you want to write and the types of guest blogging opportunities you want to pursue or even the types of products you want to review, it is easy to say "no thank you" to opportunities that don't fit into your business plan and just as easy to recognize and pursue those opportunities that you simply need to say "yes" to!
During the series, you will be tasked with:
Defining your blog's mission
What inspires you to keep going with it
Your goals (both personal and business)
What exactly do you bring to your readers that they can't get from another source (you may gain clarity on your niche during this process)
Analyzing your competitors. Yes, some of those competitors might be right in this Community, but just as our fingerprints are unique to each of us so, too, is what we offer in our blogging
You will analyze your strengths and your weaknesses. Perhaps you are an incredible blogger but you are no so great at graphics or taking photographs for your blog posts. Knowing both your strengths and weaknesses will help you hone in on what you do best and ways to delegate out what you need assistance with.
Noting what your personal business milestones are. This could range from the number of unique visitors your site has to the number of comments a blog post receives to the number of followers you have on your social media platforms.
Determining whether you have any unique skills or talents or information that can be packaged and sold or offered as giveaways to your audience.
Put together a plan for your marketing, both online and off.
Decide your financial goals and put them in writing.
Something to keep in mind with your business plan… you don't have to share it with anyone; it is for your eyes only (unless of course your pet blogging business is going to be so successful that you'll need to talk with a banker!). As part of the discussions in the Community though feel free to ask for help, share what you've got and ask for and receive encouragement as we take this business plan building journey!
I will be offering lists of various resources I have used, they range from the "just the facts, ma'am" variety to a book or two that taps into your creative/right brained side that bloggers embrace.
(Photo Shutterstock: Whippet at Work)