There are many creative ways to use Instagram Stories to increase blog traffic, and the Internet is full of recommendations. BlogPaws shared our creative Instagram Stories tips recently, and now to take things to the "next level," here's the second of a two-part series. This time around, let's dive into advanced tips and techniques to drive blog traffic using Instagram Stories as the vehicle.
Rejoice: Use Older Content in Instagram Stories
It used to be that Instagram Stories only allowed images and videos taken within the past 24 hours on your mobile device. You can now add content to stories from any point in time, so rejoice.
How This Drives Blog Traffic:  The advantage of this is infusing a combo of video and image into Instagram Stories posts.
Insta Hack: Older photos and videos will automatically have a date stamped on their courtesy Instagram. There's a work around. Just tap it, hold and drag, and put in the bottom of the screen to the trash can icon. You may also want to change the sticker date color and you can do so by tapping on it.
Invite Guests to Instagram Stories Live
This one has set the Insta-world buzzing because you can do live videos with other people without fancy software or confusing apps. Yes, can now invite viewers to be part of your Instagram Live Stories!
Simply start a Live IG Stories broadcast and click the overlapped smiley faces in the bottom right portion of your mobile device once you are live. People who are viewing your live will appear and you can click to invite any of these viewers. A split-screen will appear once they accept the invitation.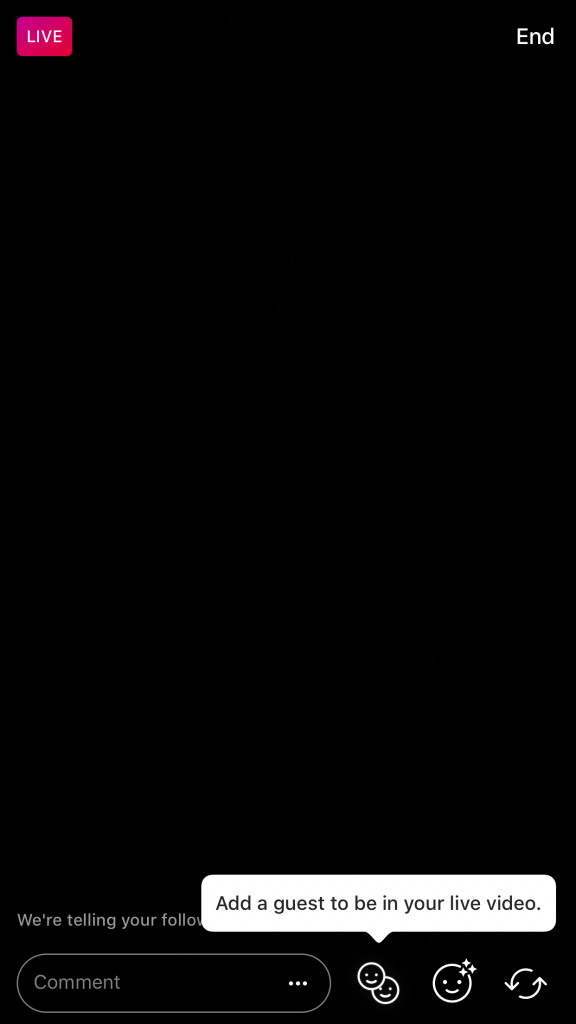 During any live IG Stories broadcast, someone may request to join you in your live video. As you can imagine, you'll want to be sure to only allow people in whom you know and trust. Otherwise, you can just ignore the request from that viewer to go live with you. When inviting guests into your IG Stories Live, it's a good idea to ask in advance.
How This Drives Blog Traffic: Provide a clear call to action to your viewers when doing a Live IG Stories broadcast. Tell them to visit your blog post with more on the topic and make it easy for them by providing your blog post URL into the profile section of your Instagram account.
Interactive Poll Stickers for Instagram Stories
People love emojis, stickers, and feeling that their voice is heard. The perfect storm is created with these three elements thanks to the new interactive poll stickers feature for Instagram Stories. Here's how Instagram describes the interactive poll feature:
Whether you're trying to plan tomorrow's outfit, choosing which class to take or figuring out where to go for dinner, now it's easy to share a two-option poll right in your story. After you've taken a photo or video for your story, select the "poll" sticker and place it anywhere you'd like — you can write out your own question and even customize the poll choices.
How This Drives Blog Traffic: You can do this for fun or to get the pulse of your viewers and followers. For example, you can post a video or photo of your cat to Instagram Stories and ask your followers if they want to know more about "cat health" or "cat behavior" in your next blog post. Then, when you write that blog post, thank your followers for the advice, and even cooler: Host an Instagram Live Stories session and talk about the post with a call to action sending followers to your blog post, as detailed above. #winwin
Use Hashtag Stickers With a Purpose
Stickers are used for many different purposes within Instagram and Instagram Stories. Have a purpose to using them and know why you are using them. This is what is meant by "with a purpose;" you only do something if you have a reason for doing so, and that includes hashtags.
Simply tap the sticker that says hashtag on Instagram Stories and customize it with the desired hashtag.
How This Drives Blog Traffic: Other folks can find your story if they are searching that hashtag. It is clickable! So if I use the hashtag "DogHealth" and anyone is looking for doghealth info on Instagram Stories, I will be in that mix!
Insta Hack: If you use certain stickers repeatedly, you can access your favorite stickers by tapping the smiley icon and swipe right. Your recently used stickers will appear. #IKnowRight?
Tag People With a Purpose
When adding text to  Instagram Stories, tag people by clicking typing and start with the @ symbol.  If you follow that person, the icon will pop up. Just tap on it and that person will be tagged in Instagram Stories. This is helpful to help get on the radar of your followers, brands, and more. Just don't be annoying. At present, you have the ability to tag up to 10 people.
How This Drives Blog Traffic: People who follow you on Instagram Stories are alerted in Instagram Direct Messages, so your friends and followers know you posted an Instagram Live. Maybe one of your followers has a ferret who just won't eat. You can do an Instagram Stories segment and tag them and share a blog post you wrote to help!
Also, if you tag people who are not following you a notification will appear in their message requests. I get some annoying ones and spammy things, so only tag someone you are certain is okay with being tagged.
Consider Instagram Stories Sharing
If you see an Instagram Stories segment that you like, there's a way to share the love by sharing other people's stories. At the bottom right of the Stories screen is a "direct icon," which resembles a paper airplane, as seen in the image below. Tap that, then tap the friend with whom you want to share the story, write a message, then send.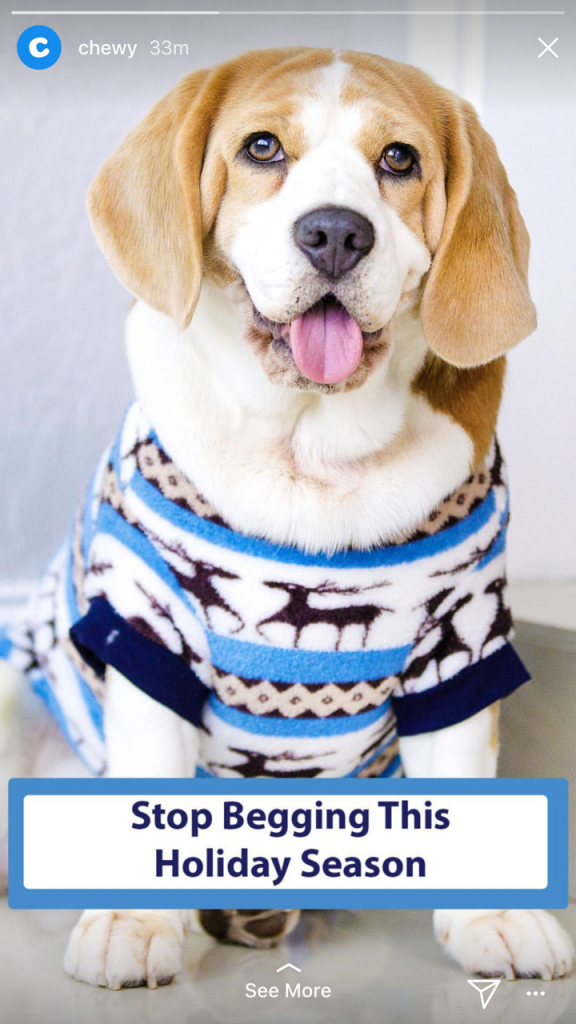 To send a story to a group of folks, tap New Group in the upper right of the share screen, name your group, tap on the check mark icon, then tap send.
If you receive an Instagram Stories alert, it will be within your direct inbox. The story disappears after 24 hours as of this writing, so be sure to view before it's history.
If you do not want others to share your Instagram Stories, you can turn that feature off within the Instagram Settings menu > Story Settings and toggle Allow Sharing off.
How This Drives Blog Traffic:  By alerting people of your stories, this can be a good traffic builder as long as you are not overtly annoying.
Engage with Other People's Instagram Stories
At the bottom of Instagram Stories you view, there is a place to write messages. Personally, I love this because everyone loves praise and to be acknowledged. If I see something I like, I let the person know with this feature. You can send text messages or visual reactions. Just tap the camera icon, take a photo or video, snazz up your photo/video if desired with stickers and filters, then send.
How This Drives Blog Traffic:  If you share other people's stories, this is fostering a sense of giving and puts the 'social' in social media.
Comment on Stories with Words or Photos
At the bottom of your friend's Instagram Stories, you'll see a place to write a message.It does not have to be a long message, and I often chime in with a few words and/or emojis.  You can also send visual reactions by taping on the camera icon, and then taking a photo, Boomerang, video or Rewind. You can decorate your image or video reply with stickers, filters and drawings. Make it jazzy!
Plus, your reply will automatically include a sticker of the Story image you're replying to. The sticker can be moved and decorated, too. When you're done, hit Send. Your reply will end up in your friend's inbox.
Replying only works for people who have comments enabled, though.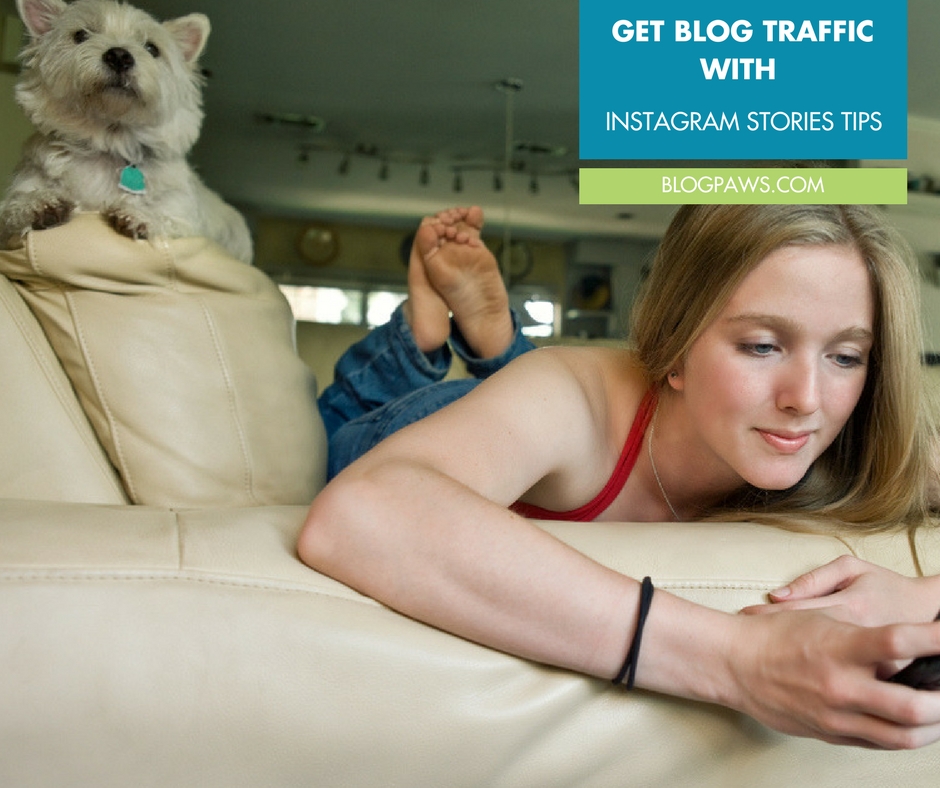 Re-purpose Instagram Stories with a Purpose
I like to save my Instagram Stories and re-purpose them on Facebook or in my private Facebook Group for Cocker Lovers. Not everyone who follows me on Instagram follows me on Facebook and vice versa. There is a cross over, but they can be two completely different audiences. So if you do a blog post, create an Instagram Stories piece around it, save it to your phone. You can choose to save a portion of a story, the entire Instagram Stories segment, or within settings you can adjust so every story is saved.
Go to profile screen, tap the menu. Tap Story Setting under account heading. Slide the Always Save Photos and Videos option under the Camera heading. If you tap the gear icon while on the Instagram Stories screen, you can slide the Always Save Photos and Videos option.
Don't Stop Now
How to Develop an Instagram Hashtag Strategy
10 Tips to Create an Instagram Editorial Calendar
Your Turn
Are you using Instagram Stories? How is it working out for you? Anything we can help you with here at BlogPaws? Let us know in the comments and we will respond.
Carol Bryant is the Marketing and Social Media Manager for BlogPaws and runs her own blog, Fidose of Reality and its fundraising arm, Wigglebutt Warriors. When not busy playing with her Cocker Spaniel, Dexter, she stays far away from cooking. Her trademark is her mantra and is tattooed on her arm: My Heart Beats Dog.®
Images:   g-stockstudio/forestpath/ Shutterstock.com