Post by Blog Manager Robbi Hess
Are you one of the close to 55 million individuals using Pinterest? If you are scratching your head and asking, "What's Pinterest?" you need to run, very quickly to your nearest computer and set up a Pinterest account (and use these tips to make the most of it). If you are on Pinterest and are wondering how you can gain more traction and get more repins and interaction on your boards, I have gathered up the top ten tips that I think will help you do just that. According to Forbes, "sharing on Pinterest rose close to 60%" in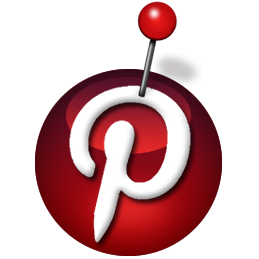 the last year, outpacing both Facebook and Twitter.
What can you, as a blogger do to use Pinterest to your best advantage for your blog? Here are my top ten tips for ways bloggers can use Pinterest and what you can do to enhance your efforts on this photo-centric social media platform:
Use a great cover image. I read that you should choose one "cohesive image" to go across all of your boards but I personally like having a different, unique cover image for each board. Regardless of what you choose, make certain you are using high quality images and that these are images to which you have the rights.
Be active. Just as you should update your other social media pages — Facebook, LinkedIn, Twitter, etc. — so, too should you update your Pinterest account regularly. Pop in at least two or three times a week and update with new items, share the pins of others, go to others' boards and like or comment on their pins.
Be specific. When you title your boards think in terms of keywords. Rather than making a board and titling it "Crafts" or "Pets" be more specific and title it "Crafts for Pets" if that's what it's about. Use hashtags judiciously. Make sure the descriptions of the items you pin have keywords and hashtags so if someone is searching for #crafts or #pets they will be able to find your boards.
Use correct board and pin categories. If you're pinning about dogs or education or health, choose the correct category for your board when you set up the boards to which you will be pinning. Having correct categories will help your boards be found when individuals are searching.
Verify your Pinterest account. Pinterest offers you an opportunity to verify your account and to link your other social media pages with/to it. Take advantage of this as it lends credibility to your account and also helps your Pinterest boards be more easily found.
Use the analytics tools. Pinterest offers an analytics tool that allows you to track the visitors to your pages, the number of repins (great for letting you determine your marketing strategy and knowing which pins are gaining the most traction) and the number of new followers you're gaining.
Make friends with others. Collaborate on group or shared boards. This is an ideal way to amp up your reach. Search for boards on which you can collaborate. Make your own shared board and invite others to pin to it.
Make sure your website is helping your Pinterest traffic. Install a "Pin it" button on your website to make it easy for others to share your photos easily.
Embed text on your images. As this image to the right shows, if you embed text on that image you make it easier for those who see it to know what your content is about. If you simply had an image that showed (for example) a pile of money or a dollar sign, the visitor would assume it's about making money but as this image shows, the visitor will know for sure what he or she is going to get if they click that photo and onto the blog post you've written.
Be social. Just as you comment and share and like posts on Facebook or RT on Twitter, you should be responding to people who like or re-pin your images or who follow your boards. All social media is a two way street — a conversation. The more you interact and respond the more you will be building your fan base. Remember, if someone has taken the time to find your Pinterest board and comment, they deserve a "thank you!" from you!
Stay tuned for part 2 and another 10 Pinterest tips that pet bloggers can use. Do you use Pinterest often? Do you see that it drives traffic to your blog posts?