Each business operating online is trying to grow their audience, which usually means growing an email list and nurturing that list with email automation.
Automating a welcome sequence is a great way to ensure you connect with your new subscriber immediately to introduce yourself, your company, your products, and invite them to be a part of your community.
For the purposes of this article, we are going to talk about email automation that follows a new subscriber opting in to receive your lead magnet. You can learn all about lead magnets here.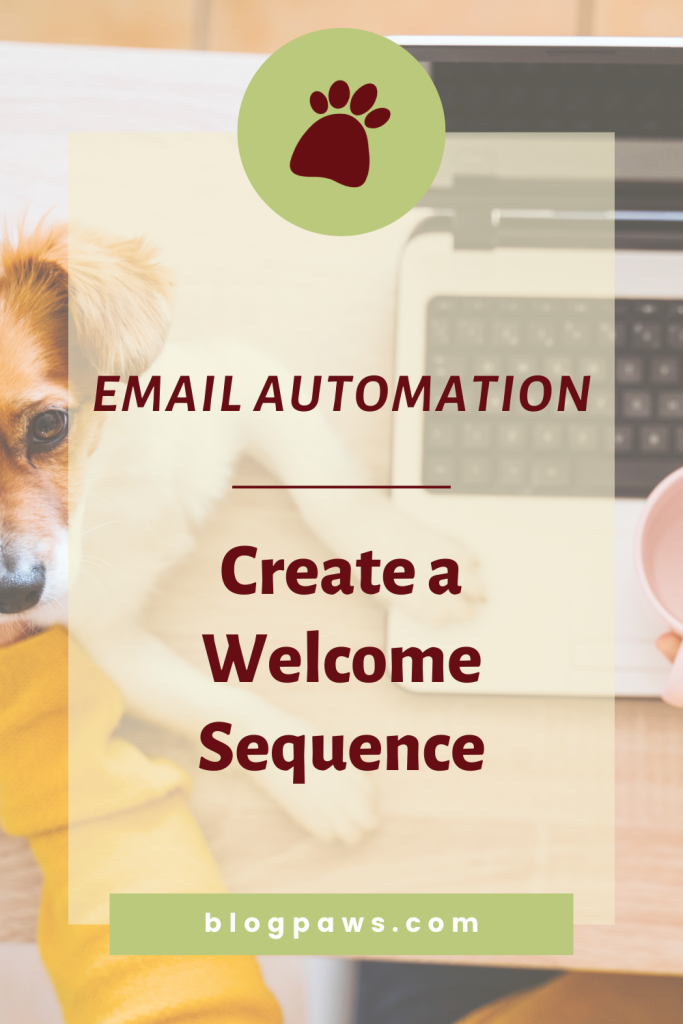 Using Email Automation to Welcome a New Subscriber
It's exciting to see your email list grow, especially when it means you have a lead magnet that is doing exactly what you intended it to do: bring in new leads.
So now that you have a new subscriber interested in your business, what should you do to keep that subscriber engaged?
I wish it was a simple formula that was as trustworthy as 1+1 always equalling 2, but spoiler alert! It's not.
Nothing about managing a business online is that simple, but there are some tips you can use to increase your chances of creating a true community member who stays active on your email list.
These are the 5 questions we hear most often when it comes to nurturing new leads.
1. How quickly should I send the first email?
We recommend thinking of a new lead as a customer. If you were standing at a check-out kiosk and someone just purchased something, how quickly would you give it to them?
Hopefully, you said, "immediately!" That's how fast you should send an email once someone opts-in. In your email platform, there will be a time delay option. You want it to be set to immediately, or if that isn't an option, then set it to 1-minute. Get your people what they are asking for!
2. How many emails should I send?
There isn't a perfect answer to this. We recommend sending at least 3 emails, including the first one that delivers them the lead magnet they opted in for.
That first email should be all about what they asked to receive. Keep it simple, if possible.
There are a few different ways to consider delivering your lead magnet in this first email. You want to balance your goals with the expectation of your new subscriber. In other words, make it easy, but purposeful.
Example: If you are delivering a guide as your lead magnet and you are hoping to get your new subscriber to visit your website right away, then your first email can include a link to download the guide from your site. The upside is that you achieve your goals. The downside is that you are asking your new subscriber to click in the email to get to your site, and then click again to get the lead magnet. It's a decision you need to make, and it's something you can test.
3. How far apart should I send each email?
We already stated that the first email should go immediately. After that, we've heard everything from every day to every couple of days. We recommend you keep your sequence between 10 and 14 days of deliverability. Meaning whether you send 3 or 5 emails, make sure they are all delivered within 2 weeks of your new subscriber opting in.
We recommend starting closer together and then adding in days depending on how many emails.
Example: Once you set the first email to deliver immediately, follow up with another email 24 hours later. Then, make emails 2-3 days apart. Again, depending on what you send in the welcome sequence.
4. Should I also send them my newsletter?
Maybe. Maybe not. Clear as mud, right?
In order to send them to your newsletter list from a lead magnet list, you need to know the laws of the country in which you operate (is GDPR enforced?), get consent to do so regardless, and have a plan for when you move them to your newsletter list.
We recommend either having a checkbox when they opt-in that says they are consenting to receive your newsletter/marketing emails by opting in with a link to your privacy policy. Then, move them from the welcome sequence to your email newsletter list when they are through the welcome sequence.
You can choose to have the final email be an invite to your email newsletter instead. That allows them to get the sequence they signed up for and then decide if they want to keep getting emails from you.
5. How do I know if they are an engaged subscriber?
Tracking! Data and analytics are fun. Seriously, we believe that! Check your open rates, your click-through rates, and your replies.
When you are looking at open rates and click-thru rates, don't just look at them by email. Look at it over a period of time. An engaged subscriber could be someone who opens an email every 2 months, and not every email. That is something you will decide based on how often you email.
We also recommend thinking about how you want to segment your subscribers and then tracking those segments. For example: if you have both cat parents and dog parents, try to collect information to know who is who. That way you can see if your cat parents or your dog parents are more engaged.
Learn More About Email Automation and Creating a Welcome Sequence
Like many things, the exact tactics you engage for your email marketing are going to depend on your business and your audience.
Everything we covered in this article can help you either get a welcome sequence started, or update a sequence you currently have. Let us know in the comments what questions you have about email automation and creating a welcome sequence for your new subscribers!
We recently did a livestream for our private BlogPaws Community Facebook group all about email automation and creating a welcome sequence for your new subscribers.
The BlogPaws Community welcomes all small pet businesses in the pet industry seeking to grow an online presence – that's you influencer, blogger, author, product business owner, service provider, and even shelters and veterinarians! Come join the community and watch our Lead Magnet Email Strategy livestream to get more information.
Chloe DiVita is an original BlogPaws Executive Team member. She's been in the pet industry since 2009 and loves leading the All Pet Collaborative, a membership group for small pet businesses, with Jessica Shipman. She also LOVES speaking and if you put her in front of a camera she'll talk until you tell her to stop. It comes in handy as Executive Producer for TEDxCambridge and Co-Founder of The Mike Drop Method public speaking training.