Email marketing is one of the oldest forms of marketing, at least when it comes to the age of digital marketing. The very first email campaign was sent over 41 years ago on May 3, 1978 by the marketing manager of Digital Equipment Corporation, Gary Thuerk. He sent it to 400 users to promote a new DEC computer. That one email resulted in sales of $13 million. Today, that would be over $50 million in sales from one email.
Fast forward to today and there are over 293 billion emails exchanged per day. Probably more since that stat is from a report from The Radicati Group in 2019.
Before you start leveraging email marketing tactics, you need to pick the tool you will use. It's worth spending some time researching the tools and making sure you can get what you need from it before making your decision.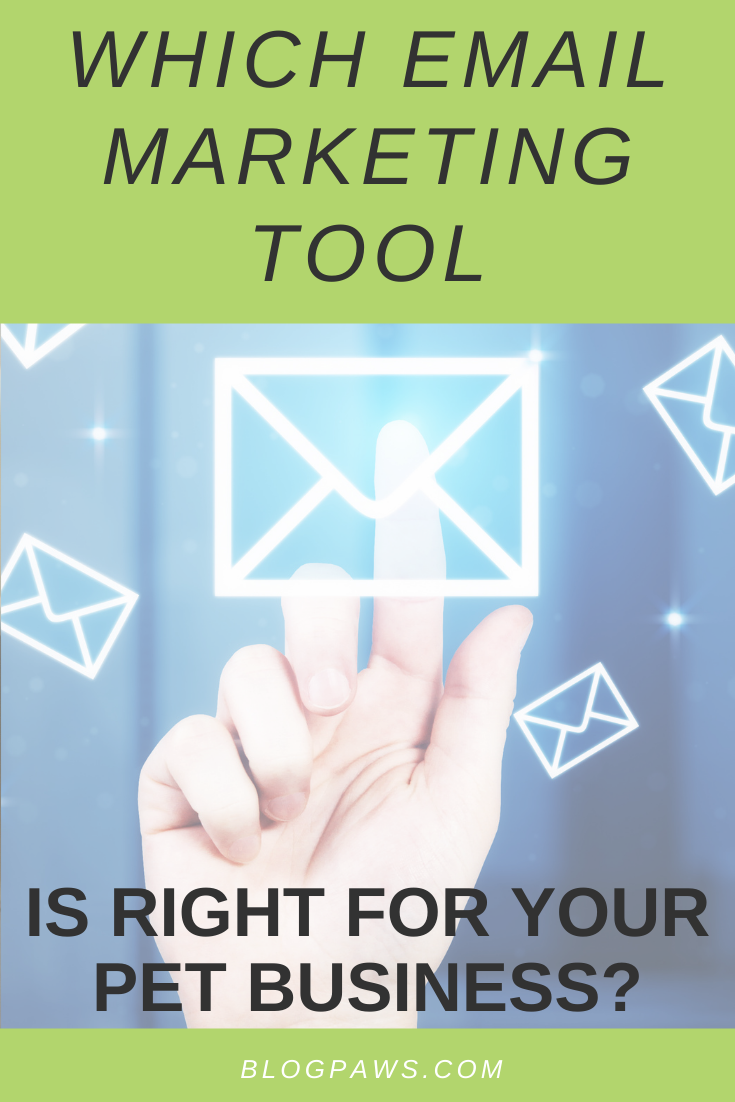 FIVE EMAIL MARKETING TOOLS FOR SMALL BUSINESS
There are many different tools out there, and if you think one on this list is a possibility, remember to do a little extra research before making that decision. We focus on four tools that have a free level to start, and one that specializes in ecommerce. However, just because a tool is free does not mean it's the tool for you. You want to find the service that you can grow into. While you can always change your tool, it's easier to grow with the one you know.
HOW TO MAKE A DECISION ABOUT AN EMAIL MARKETING TOOL
Keep in mind that when you start with a new email marketing tool and upload a list, there will be a verification process to prove that the people whose emails you uploaded actually opted into your list. It can be frustrating to take this step, but it does help prevent spammers from uploading purchased lists. Every service will do some form of this, so it shouldn't affect your decision, but it will affect how quick you can start sending emails.
In the end, you have to decide how you want to use email marketing. Here are some questions to ask yourself:
How do you want users to opt into your list(s)?
Will you want landing pages within your email marketing tool? (Or will you use landing pages created on your site?)
What kind of integration tools might you need for your business?
Will you have one general newsletter to send to a very niche audience and so less segmentation needed?
Or is your audience diverse and segmentation is part of your personalization plan?
Do you plan to have events and want to track those separately?
Do you want to sell through your emails?
What is the subscriber number you hope to grow your list to?
Will you want to retarget your subscribers on Facebook?
What else do you plan to do with your business? You do not need to figure out all of the "how" right now, but knowing it's possible in the future will make the integration easier.
Think into the future of your business, and do your best to find the tool that can help your business reach that future. Start with that tool and grow together.
What tool are you using currently? Do you like it or wish it did more?