*Updated: July 19, 2022
Are you ready to introduce email into your marketing strategy? If so, you may find yourself wondering which email marketing tool is right for you and your pet business. To help you narrow down your choices, we have put together a short summary of some of the most popular email marketing platforms.
Email marketing is one of the oldest forms of marketing, at least when it comes to the age of digital marketing. The very first email campaign was sent over 41 years ago on May 3, 1978, by the marketing manager of Digital Equipment Corporation, Gary Thuerk. He sent it to 400 users to promote a new DEC computer. That one email resulted in sales of $13 million. Today, that would be over $50 million in sales from one email.
Fast forward to today and there are over 293 billion emails exchanged per day. Probably more since that stat is from a report from The Radicati Group in 2019.
Before you start leveraging email for your business, you need to pick the email marketing tool you will use. It's worth spending some time researching the tools and making sure you can get what you need from them before making your decision.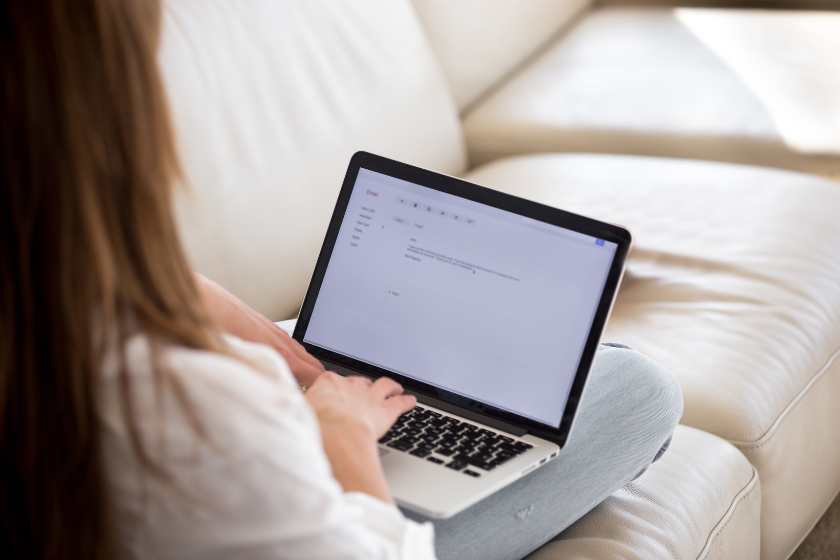 FIVE EMAIL MARKETING TOOLS FOR SMALL BUSINESS
There are many different email marketing tools out there, and if you think one on this list is a possibility, remember to do a little extra research before making that decision. We focus on four tools that have a free level to start, and one that specializes in e-commerce.
However, just because a tool is free does not mean it's the tool for you. Choosing free email marketing software today may save you money now, but what about as you move forward with your business? You want to find the service that you can grow into. While you can always change your tool, it's easier to grow with the one you know.
HOW TO MAKE A DECISION ABOUT AN EMAIL MARKETING TOOL
Keep in mind that when you start with a new email marketing tool and upload a list, there will be a verification process to prove that the people whose emails you uploaded actually opted into your list. It can be frustrating to take this step, but it does help prevent spammers from uploading purchased lists. Every service will do some form of this, so it shouldn't affect your decision, but it will affect how quick you can start sending emails.
In the end, you have to decide how you want to use email marketing. Someone that plans to create a more elaborate sales funnel through email will need more features than a small business that is looking for a simple email newsletter service.
Here are some questions to ask yourself:
How do you want users to opt into your list(s)?
Will you want landing pages within your email marketing tool? (Or will you use landing pages created on your site?)
What kind of integration tools might you need for your business?
Will you have one general newsletter to send to a very niche audience so less segmentation is needed?
Or is your audience diverse and segmentation is part of your personalization plan?
Do you plan to have events and want to track those separately?
Do you want to sell through your emails?
What is the subscriber number you hope to grow your list to?
Will you want to retarget your subscribers on Facebook?
Do you want ready-made email marketing templates or do you need a tool that will allow for more creativity and personalization?
What else do you plan to do with your business? You do not need to figure out all of the "how" right now, but knowing it's possible in the future will make the integration easier.
Think into the future of your business, and do your best to find the tool that can help your business reach that future. Start with that tool and grow together.
What email marketing tool are you using currently? Do you like it or wish it did more?
About the Author: Chloe DiVita is an original BlogPaws Executive Team member. She's been in the pet industry since 2009 and loves leading the All Pet Collaborative, a membership group for small pet businesses, with Jessica Shipman. She also LOVES speaking and if you put her in front of a camera she'll talk until you tell her to stop. It comes in handy as Executive Producer for TEDxCambridge and Co-Founder of The Mike Drop Method public speaking training.