You want your blog to be treated like a business.
That means you're growing an engaged audience, and you're appealing to brands.
But, if you're just starting out, or if you've lost momentum, how do you hit that professional level? Blog like an entrepreneur! Entrepreneurs create and grow businesses, often taking risks to do so, but always by hard work and consistent effort. Borrow that mindset for your blog!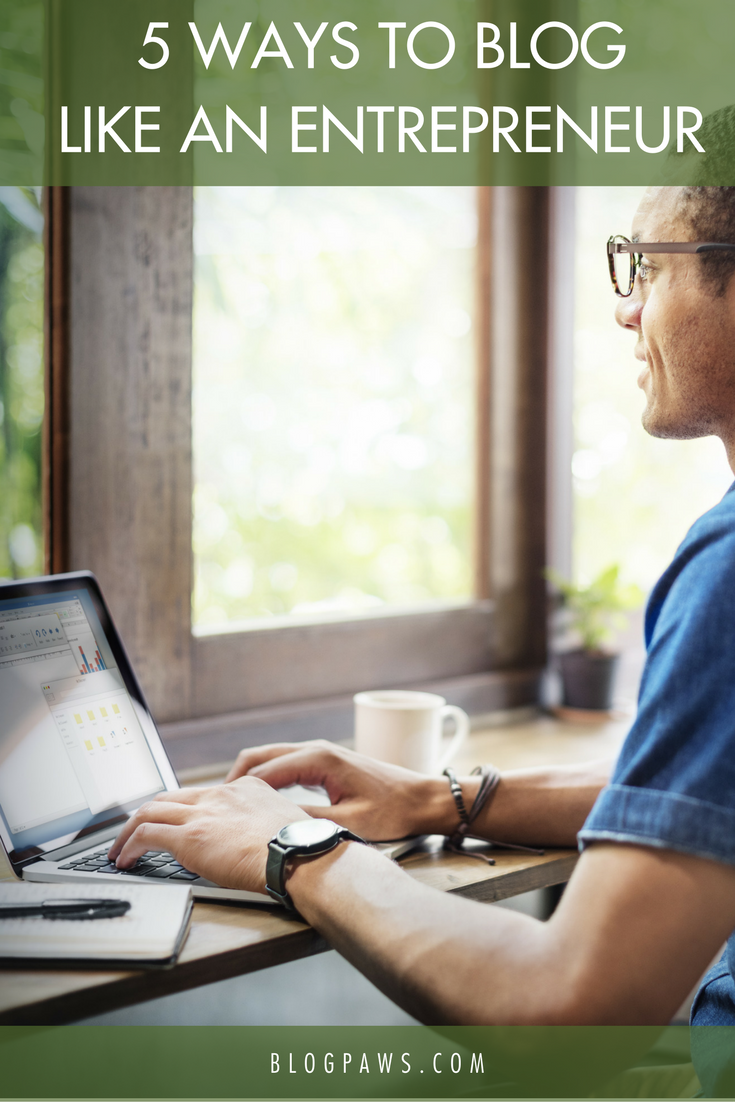 Here are 5 ways to blog like an entrepreneur:
Know your target audience.
Entrepreneurs know who their business serves. No one can (or should) be all things to all people. Identify who your readers are–how old are they, what types of pets do they have, where do they shop–and create content that speaks to them. This serves you two-fold: First, you and your readers will feel like you're having a conversation since you're speaking about topics you're both interested in. Second, brands who want to appeal to that specific audience will want to work with you since you can speak directly to that potential customer.
Read more: How Do You Serve Your Audience?
Offer solutions.
Entrepreneurs launch business to solve problems. What problems do your readers face, and how can you help? If you blog about geriatric cat care, your readers might look to you for solutions on, say, mobility issues. Or, if you blog about hamsters, maybe your readers want to know if they can train their pet to do tricks. Whatever problems your target audience needs to solve, offer them solutions.
Keep the look professional.
Entrepreneurs understand the importance of visual appeal. This includes a cohesive visual branding strategy–are all your logos, colors, and fonts consistent?–along with a site design that conveys that you are a professional to be taken seriously by the brands that want to hire you.
Engage. 
Entrepreneurs spend time getting to know their audience and engaging. Why? It builds community! Community builds trust and long-lasting relationships. That serves you to grow your audience, and it serves the brands you work with by being a trusted source for information. Reply to comments and emails, and find ways to incorporate interaction.
Include a call to action.
Entrepreneurs keep an eye toward business growth at all times. Do the same with your blog posts. Include a call to action that inspires your readers to do something to help grow your business (subscribe, follow, etc.). Want to learn more about calls to action and how to leverage them to grow? Come back tomorrow, and BlogPaws' social media guru, Carol Bryant, will share everything you need to know about calls to action!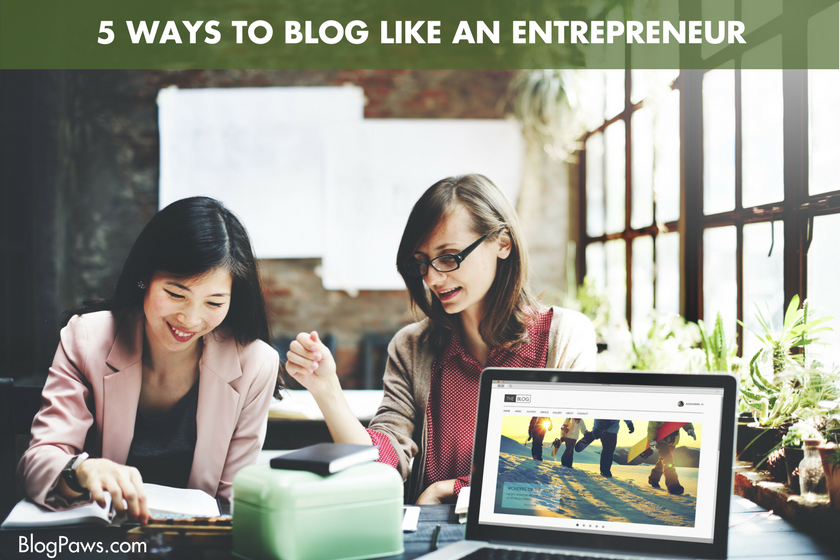 Finally, grammar and spelling errors detract from that professional polish you've just created with your content. Don't forget to proofread everything before you click publish! (Be extra sure to avoid these five common grammar mistakes bloggers often make.)
What questions do YOU have about treating your blog like a business? Coming in March, we're going to tackle blogging-as-a-business challenges here on the BlogPaws blog, and we'd love to hear from you: What do you want to know about professional blogging? 
Maggie Marton serves as the BlogPaws blog manager. When not hiking with her two pit mixes, Emmett and Cooper, or playing with Newt the Cat, Maggie writes about them (and the pet industry) at ohmydogblog.com and maggiemarton.com.
Images: Rawpixel.com/Shutterstock.com