Pet Photography: A Grand Adventure Between You and Your Pet
By Elizabeth McGrath
A significant component of my blog is photography. I spend just as much time taking photos and editing them as I do writing content. I will also go as far as saying that taking pictures of my dog is what got me started with blogging in the first place.
Our sneak peek provides 3 out of the 10 reasons Elizabeth McGrath thinks pet photography is much more than meets the eye.  
1. Deepens the Bond With My Dog
Back in 2009, I got my first DSLR camera and started photographing my dachshund, Rocket, as a hobby. I created an Instagram account that exclusively featured him, and in 2017, I started this blog.
Over the years, photography has grown to be a daily activity we both look forward to. It feels like we're just two great friends working on a project together. He loves to make me happy and when I encourage him, he joyfully lights up and wags his tail.
When shooting indoors, he goes to his "spot" as soon as he sees the camera. Whether I am photographing him with a product or wearing a cute bowtie, he is patient and listens to my every command. I keep the mood positive with lots of praise and treats.
Often, my passion for photography brings us on some great adventures together. Rocket and I have traveled all over the country to spectacular destinations. Photography encourages me to get out and see the world. To hike more, to explore more, to love nature more. It's mentally and physically stimulating for both Rocket and I and in turn deepens our connection with each other.
2. Photography Tells a Story
Before I started blogging, I was a professional ballet dancer for 13 years. As performers, we tell a story through movement and artistic expression. Much like dancing, photography allows me to tell a story without saying a word. There is no language barrier. Anyone from anywhere in the world can look at a photo and feel emotion.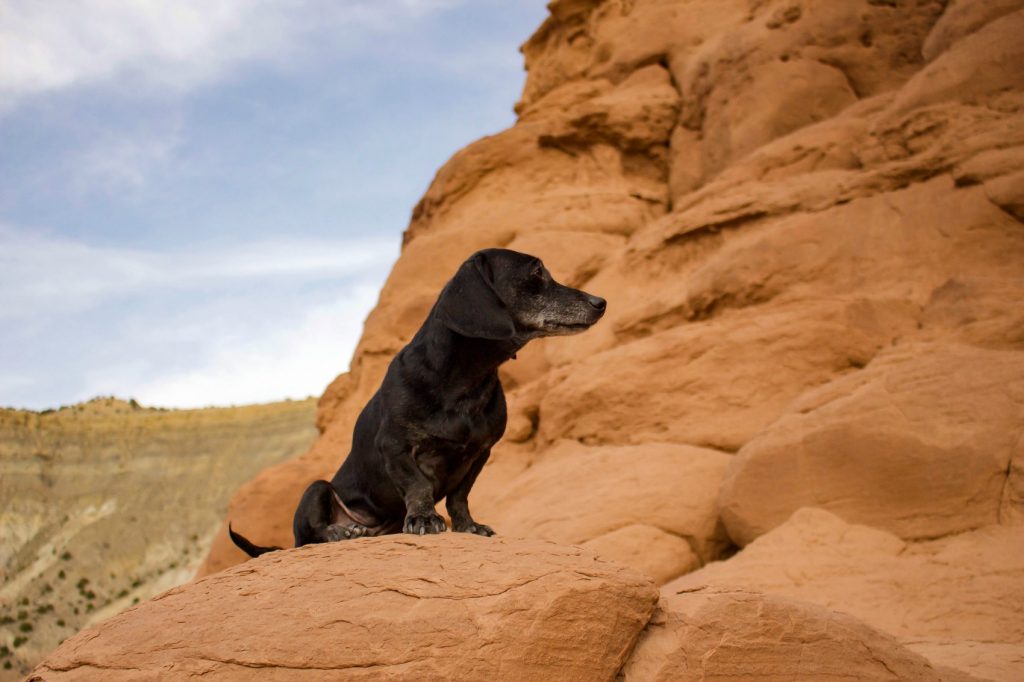 3. Calms the Mind
There is something pure about focusing on the moment, being present and checked-in. When I go out to shoot, I spend time breathing in fresh air, observing my surroundings, and exploring the freedom and creativity the lens provides. It gives me a sense of peace and the energy I need to take on the rest of the day.
4. Community
 Photography has the power to bring people together. As a dog blogger, I try to surround myself with like-minded people. People that share a similar passion—their love for animals. Through photography, I find myself interacting with complete strangers. Upon interacting, I instantly feel connected to them; many of whom I now consider good friends. Whether I am out, talking with other hikers or online chatting with friends on Instagram, the passion for dogs, travel and photography brings us together and I feel an immediate sense of community.
This community, filled with so many people, is a big part of my life and ultimately makes all of the effort worthwhile.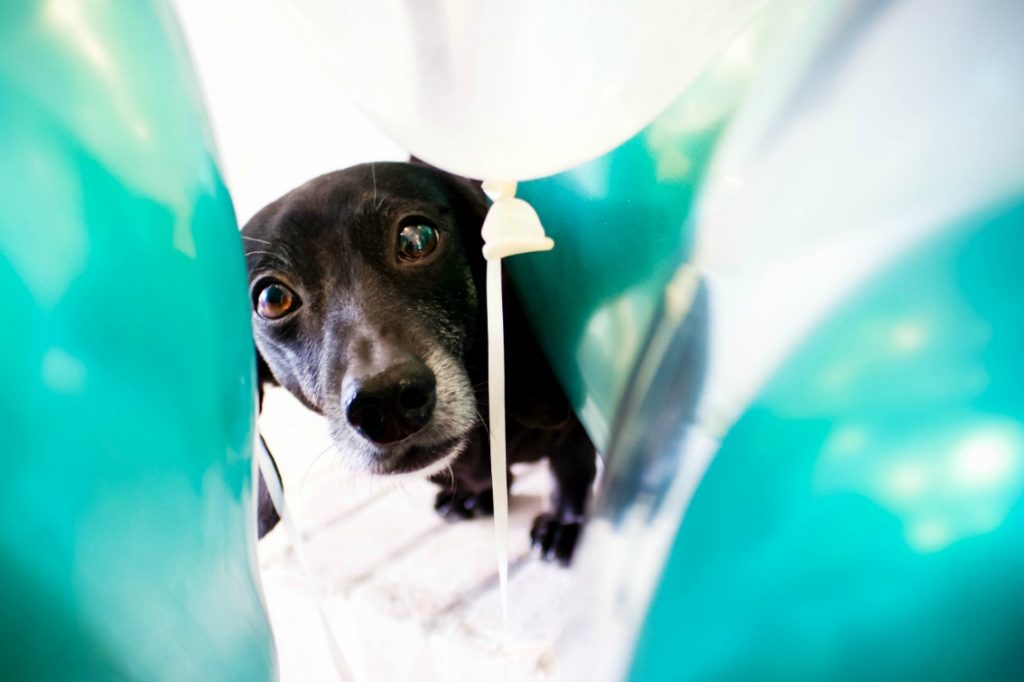 Please head over to Barks & Biscuits to read Elizabeth's full article, "Pet Photography—A Grand Adventure Between You and Your Pet."
Elizabeth McGrath is a retired professional ballerina turned pet journalist and dog enthusiast.  Elizabeth loves to document and share her experiences with dogs.  Www.barkandbiscuits.com is home to great information for dog lovers who want to enrich and enhance their relationship with their pets and covers topics including pet travel, food, health and care.