Post by BlogPaws CEO, Yvonne DiVita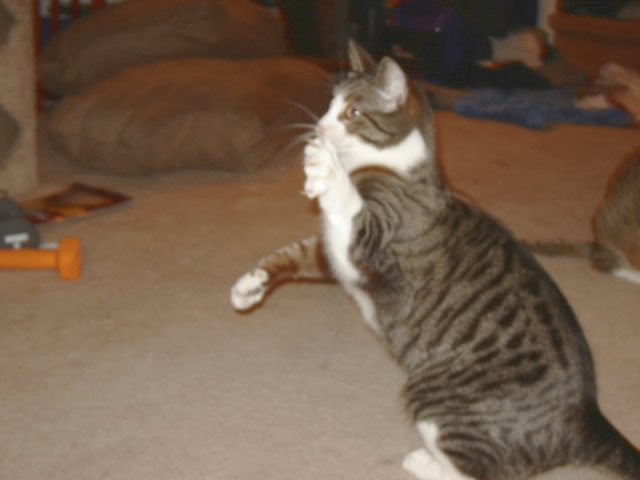 Booger ready for a fight
He laughed. The sound hit my ears like a shockwave. It was loud, harsh, and conveyed a "this is not funny" message. The accompanying look was not kind. We sat facing each other across an old, beat up table, obviously left over from the previous century. The room was small, with one window. I hadn't touched my coffee and likely wouldn't. He was being purposely off-putting.
"My clients don't use Facebook," he said. Then he sat there staring at me, waiting for… what? Tears? A rebuttal?  Some response, no doubt.
I smiled back. "Really?" I said.
His smile shrunk to a straight line. "Really," he answered, with less bluster.
"Let me show you where your clients are," I offered. I turned my laptop around and searched the client description he had given me. The results showed a good many people in his description on Facebook.
He wasn't smiling anymore.
********
"No one I know blogs," she said, with a little shrug. She was quite confident, but she wanted to be nice. Women are like that. They tend to try and be nice when they deliver bad news.
"Truly?" I asked, with a raise of my eyebrows. "Let's look at your core industry." Clickety-clack on the keys of my laptop…and… "Here are more than 100 blogs in your industry. If there are 100 today, we can guess there will be 200 soon enough. Still think blogging isn't worthwhile?"
She blinked at the screen. A sigh slipped out with a whoosh. We started her blog the next day.
********
"How are you going to get me to blog? I don't even answer my email," she snickered, with a sharp lift of her head. Her glare stung me like an angry wasp. The challenge was thrown.
I shook my head and gathered my things. "I'll come back when you've figured out email," I said.  Hey, you just can't work with some people.
I can't tell you how many times I've heard comments like those above, from possible clients or customers. Blogs and social media were the "ugly stepchild" of the business world, back before BlogPaws, in those ancient days of the early 2000s. Tom and I worked with many a small brand and one or two large brands on social media and blogging, and I can honestly say many of our conversations started with one of the comments above.
Social media is frustrating. It often scares people away. After all, you participate in half a dozen channels but measuring the result is almost impossible without a master's degree from a major B-school. It feels as if you're treading water with great effort, while the sun sinks in the West.
It's mysterious because you do what you've been taught (or what you've read about online) and you still don't know if it's working. "WHY," I often hear folks lament, "isn't anyone commenting on my great post?"
Me and Chloe (and Onyx) in the office
Plus, social media lacks the credibility of TV as "citizen journalism" is tainted with "amateurish, inaccurate and haphazard" reporting, so some folks say.  All of which means, TV still commands the really big bucks for advertising as evidenced by the continuing high cost of Stupor Bowl ads. (Yes, I wrote stupor – but that's just my opinion, folks, do forgive!)
Despite all that, social media is not a passing fad as many thought back in those early days. It continues to grow, and gain respect. The tools used to measure results also get better every year. Much to the surprise of a few prime leaders in the Fortune 500 and even the Fortune 100, social media, with all of its challenges, is here to stay. The good news is, the rewards are growing by leaps and bounds.
When using social to advance your business, one of the most important lessons you will learn is to hang out where your clients/customers hang out. That can be at a Chamber of Commerce meeting locally, or at another networking group (use Meet-Up to discover local groups of interest in your area), or at a national conference like BlogPaws, where like-minded people go to get F2F (face-to-face). Social does mean what is says… be social.
Taking the concept of social online, being where your customers/clients hang out means never, ever saying, "My clients/customers/friends/family … do not use Facebook, or Twitter, or Instagram, or Tumble, or Triberr." Because your connections no matter who they are… are on these social media channels; and I bet they're looking for you there.
Let's discuss what that means.  According to Ad Week, in 2014 Facebook commanded 1.28 BILLION monthly visitors. 72% of online adults, they say, visit Facebook at least once a month.
The same report shows that Twitter has one BILLION active users. 500 million Tweets are sent per day. Of those tweets, I can personally say a good many reflect business needs, purposes or product. As many of you know, BlogPaws chats are popular with passionate pet parents across the spectrum, not just in the pet blogging world. Brands know the reach of a chat is one effective way to reach pet parents.
LinkedIn, Pinterest, Instagram, Google+ and Vine are also represented in the infographic. (see image at end of this post)
Let's not forget blogs. Blogs, the infographic says, are written by "12 million+ people" and 77% of internet users read blogs. Even more importantly, it shows that B2B marketers are "using blogs [to] generate 67% more leads."
There is NO DOUBT that YOUR would-be clients and customers, no matter what you sell, are using social media and there is NO DOUBT you should be active on social media. The question is… are you being strategic about it?
You need to explore each channel separately. You need to spend some time determining the popularity of each channel to your core customer or client. Where do they hang out the most? What do they do there? How can you connect with them on their most popular social channel?
Don't overextend yourself. No one can be an expert in all channels. Be selective and learn the best practices of your chosen channel. Or channels; perhaps choose two and master them first, then move on to another, over time.
We entrepreneurs want it all and we want it now, but we aren't going to get it all and we certainly aren't going to get it now.
Choose your social channels wisely. Experiment; become not only familiar but intimate with the tools and platforms that are bringing you the most results. Be present where your clients/customers are present. Let them guide you to the places you should be.
The first job of social is to be… social. It only works if you understand that part.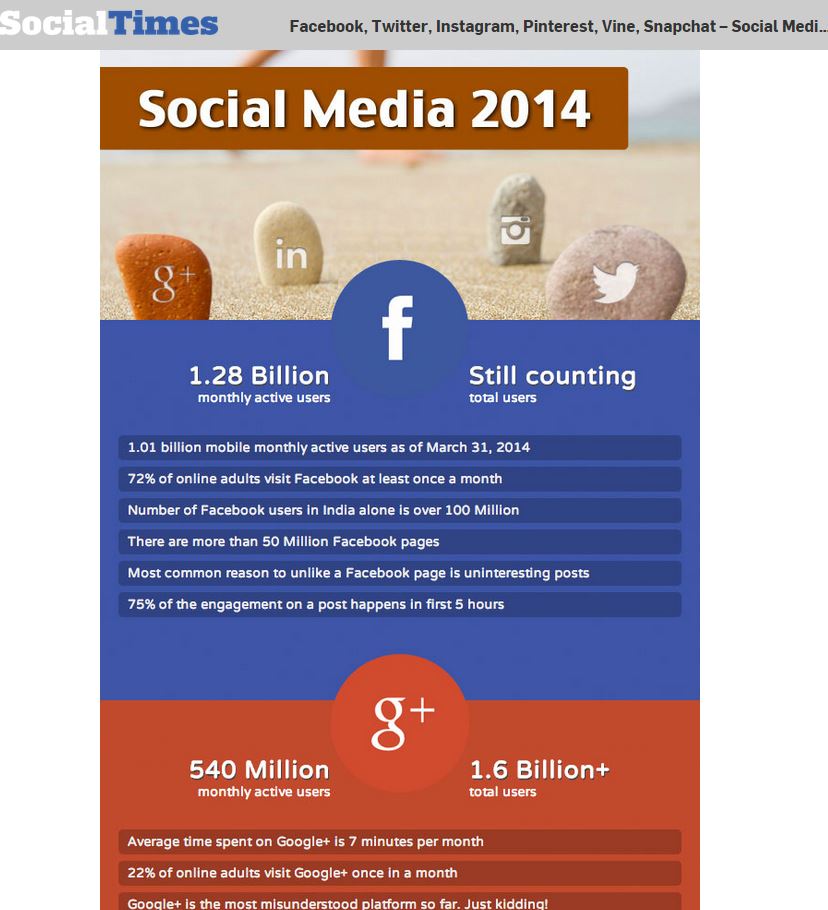 (Hero box photo: Shutterstock Social media icons)