According to the Washington Post, in 5 years' time (or less at this point), 80 percent of online content will be video. That's a whopping number! If you want to boost your blog traffic with video, keep reading.
Posting video is one thing, but knowing the elements that should go into a video are key.  First some facts, how one brand developed a video strategy to capture a pet's emotional (but happy ending) journey, and then some apps and tips for you to apply in your social media planning and strategy.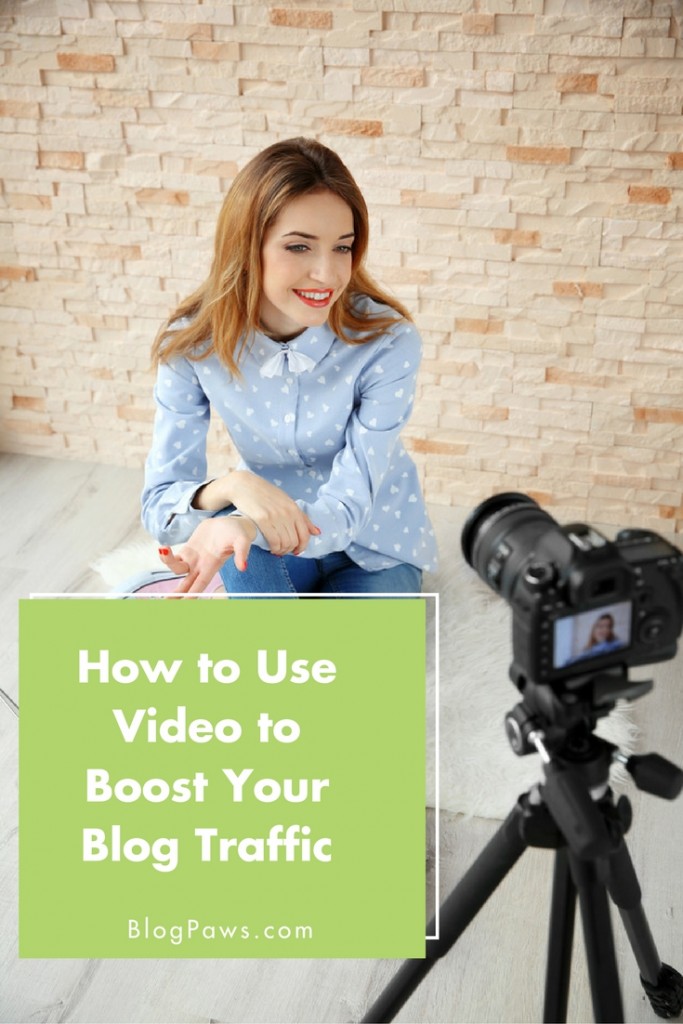 Online Video Facts
Instagram allows for 60-second videos at this time, and those videos can be embedded into a blog post. Think: Re-purposing content.
Instagram now has a Stories feature. The "stories" are still photos or videos of your day: Quite literally, 24 hours and poof they disappear.
Learn More: How Bloggers Can Use Instagram Stories for Success
YouTube: There is no secret formula to guarantee that your videos will get tons of views. BlogPaws Community Member, Jessica Hatch of Gone to the Snow Dogs, has amassed nearly a quarter million YouTube channel subscribers.
Here's How: How to Grow a YouTube Account
Screen Casting is a viable option for video production. Skip the camcorder or video feature and opt for screen casting instead. I use an inexpensive Screen Capture software package called Snag It. It allows me to capture whatever is on my computer screen and then share it/upload it to the video package of choice.  Like this:
Facebook Video is all the rage, a rage that is undoubtedly going to increase in popularity and usage. According to an article from TechCrunch, 100 million hours of daily video time are being viewed on Facebook.
Video should show emotion in some way. To make someone laugh or tug at their heartstrings is key. People want to share something that evokes emotion. Think of the things you share on social media. I often catch myself sharing something and writing, "You have got to see this" or "Get the Kleenex out." People want to laugh, cry, or do both. People want to take action. You, the content producer/influencer, need to give them a reason to do so.
Case in point: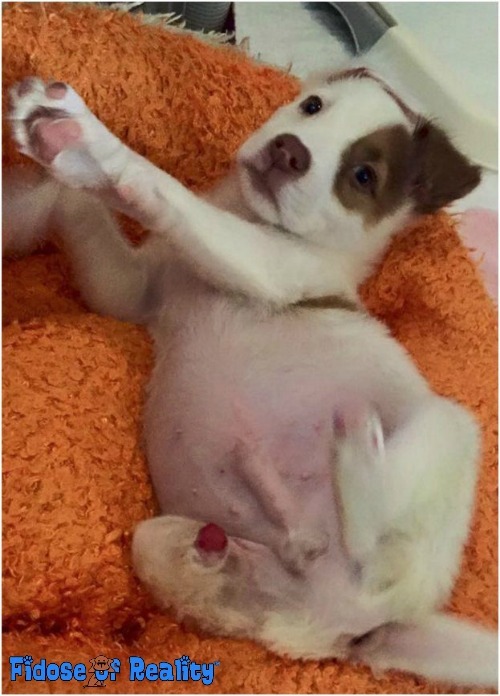 Baby Joey Puts His Best Foot Forward
We all have a pet that is the best ____ ever. You can fill in the blank with the type of pet you have.  Baby Joey recently received his Best Day Ever, but his journey was well over a year in the making. Take note of how this story unfolds, for there are tips in it that you can apply to your next video.
Baby Joey was discovered as a puppy with both of his rear paws nearly chopped off by an unspeakable monster. Instead of focusing on his nightmare past, the folks at NYC Second Chance Rescue and Merrick Pet Care® took the lead from Joey: Forge ahead and don't let the bad guys win!
Merrick partnered with Second Chance Rescue NYC Dogs and Water4Dogs to give Joey the rehabilitation and prosthetics he needed to properly walk.
Joey's foster mom, Regina Mendoza, began feeding him Merrick Classic puppy food and transitioned to the dog food. What his foster mom loves about the food is that Joey can't get enough in, does not realize he is getting beneficial things like brown rice, peas, barley, and most importantly de-boned chicken.
In sharing Baby Joey enjoying his food, here's a quick video his foster mom shared:
After hearing about this miracle puppy who needed prosthetics and rehab the folks at Merrick reached out to help get Baby Joey work towards his best day ever. Rather than tell you what happened, let the magic of video speak for itself here:
Inspired by Baby Joey's tenaciously kind spirit, you can see how the video showcased the journey of Baby Joey through rehabilitation, the process of custom-made prosthetics, and the path to finding a forever home.
This video taps into heartstrings and took the triumph angle, and it works. You need not have a big budget to shoot a video with a production value like this. Here are some apps and tips to consider in making videos a part of your social media plan.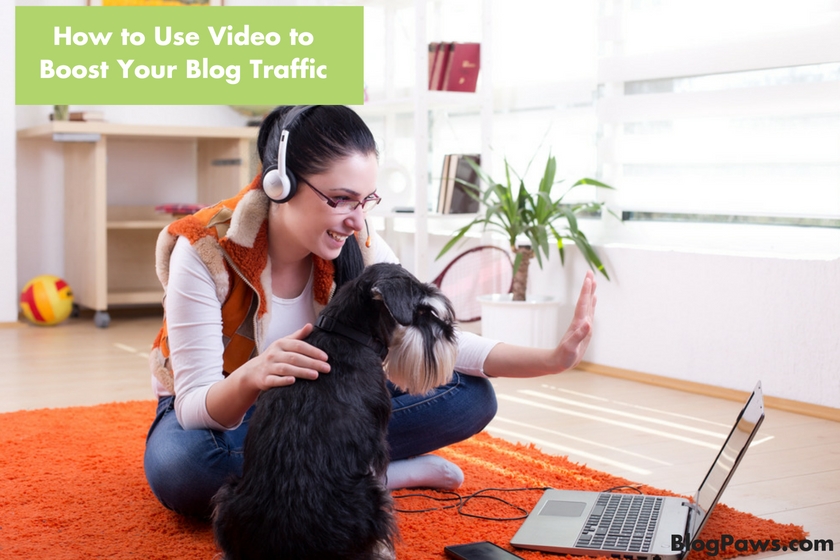 Video Tips and Apps for the Online Influencer
LiveStream:  It's here and a perfect opportunity for influencers with a mobile device. Practice first. Do as many takes as it takes. Watch facial expressions. Play it back. Ask a family member for their thoughts. Trying to show that you are authority? Be methodical, slow, and emphasize points. Here's where a good screen capture package can help with a bullet point list peppered in now and then. Secret: I edit most of my videos via iMovie on my iPhone. I don't have fancy equipment.
Facebook Live: Native video is simply uploaded as a raw file directly to Facebook instead of posting a video as a link from an external site such as YouTube or Vimeo.
Periscope: Periscope, like its predecessor, Meerkat, is a live streaming video application.
Read about Bloggers Using Periscope
If Apps are more your style, here are several apps to get you started:
iMovie (iOS): My go-to favorite, easy to use, drag and drop clips and in-app editing.
PowerDirector (Android): Pretty much an equivalent of iMovie but for Android users.
Videorama (iOS): I've recently started toying with this movie editing and creation app. It allows users to edit clips, add special effects, soundtracks, and socially share within the app.
Boomerang (Android/iOS): Short and sweet, means for quick clips that repeat themselves in a "boomerang" fashion.  The result is a GIF-like clip that encompasses a short scene of photos.
Final Fast Reminders
Titles Make a Huge Difference: Like blog posts, titles of videos can make or break a click through. For example, "How to Make Homemade Cat Treats" is okay, but "Three Ingredients and 10 Minutes to Homemade Cat Treats" has more appeal.
Infuse Branding Into the Video: If on YouTube, many vloggers start with a short branded intro that isn't overly elaborate. Maybe you show 2 to 3 seconds of a logo or a screen and then transition into the video. For videos I make through iMovie's phone app, I put a logo screen at the end.
Have a Closing Call to Action: If you are setting up a more formal video, ask folks at the end what they think, or send them to your blog for more pawsome content. Tell your viewers what you want them to do next, so to speak.
Have the Right Equipment: At the very least, the lighting and microphone need to be quality. Can your viewers hear you? Is the video dark or light? At the very least, for ongoing video production, a tripod, quality microphone, and a small lighting kit are key. The most important piece of equipment is your recording device.
Are you using video in any way on social media? What is or isn't working for you?
Carol Bryant is the Marketing and Social Media Manager for BlogPaws and runs her own blog, Fidose of Reality and its fundraising arm, Wigglebutt Warriors. When not busy playing with her Cocker Spaniel, Dexter, she stays far away from cooking. Her trademark is her mantra and is tattooed on her arm: My Heart Beats Dog.®
Image: Africa Studio/Budimir Jevtic/Shutterstock.com
Save
Save
Save