How would you like receive a present for the holidays that contains the prized answer to this question: How Do I Grow an Email List?
Get ready to unwrap! A dedicated email list of subscribers is Thanksgiving, Christmas, and Valentine's Day for today's modern social media and blogging influencer. Having an opt-in box, no matter where you position it on a landing page, is not enough. One and done is the mantra du jour: You want to grow an email list in the same way you dedicate time, resources, and strategy to growing a social media, blog, or other online presence.
Oversaturation is here. To stand out and get someone to electronically agree to receive your email newsletter, here are what experts in their respective email marketing fields have to say.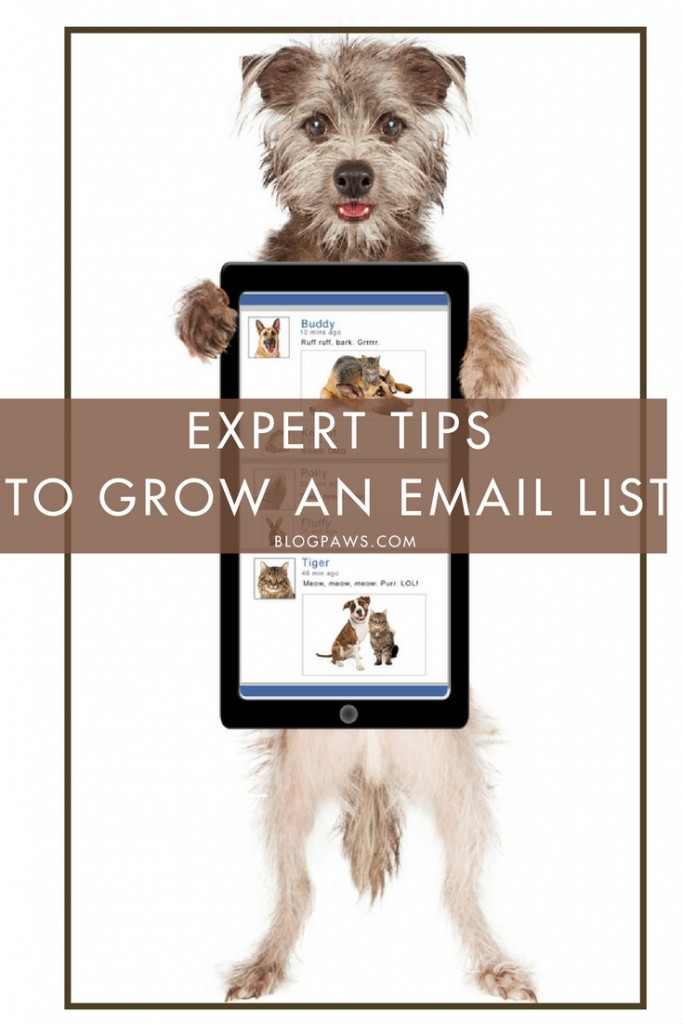 Provide Valuable Content
It sounds like common sense, but without quality content targeted to the right demographic, open rates on the email will be low and engagement even lower.
Bottom Line: People need to care about what you have to say. Having 5,000 email list subscribers means nothing if the content isn't solving their problems, meeting their needs, or otherwise giving them a reason to stay on that list. What's the benefit of joining your list? "Join my newsletter now" isn't a benefit. "Help Your Cat Live Happier and Healthier" is a benefit to the reader as long as you deliver on it.
Here are 7 steps to writing a successful blog post that translate to writing quality newsletter content.
Be Savvy in Signup Messaging
"Videos are the most consumed content on the web," says digital strategist, Jitesh Keswani . "They are the most shared content too. If you regularly publish newer videos on your YouTube channel, then feature your signup announcement in your videos. "
Another option: Do you guest blog? At the end of your guest post bio, include a clear call to action to sign up for your email list.
Quality Call-to-Action On the Home Page
Ah, there's that word again: Quality. What does your blog home page look like? Is there a clear but enticing call-to-action that isn't annoying on the home page?
Bernard Meyer, Head of Marketing for Invoice Berry, says a call-to-action (CTA) could be a general one about your newsletter or a free resource. For example, Meyer's company gives away from seasonal templates for signing up for their email list.
Bottom Line: Your blog's appearance should be aesthetically pleasing. If the home page is confusing, difficult to maneuver, or even worse, rarely updated with content, asking visitors to sign up for an email is a moot point. Here's a list of pet blogging resources chock full of helpful links.
To RSS or Not RSS: That Is the Question
RSS, in general, has come a long way. It is a feed that, simply stated, gets updated and sent to your RSS subscribers when new content is published.
Some may recall that in 2013, Google closed down its Google Reader service. Some bloggers swear by an RSS feed; others rely on an email service and send updates that way to their subscribers.
"Don't use RSS auto send features in services like Mailchimp. Instead take time to build your own newsletter on a weekly or monthly basis." This is the sage advice of Rhys Wynee, lead developer of the WP Email Capture email marketing tool.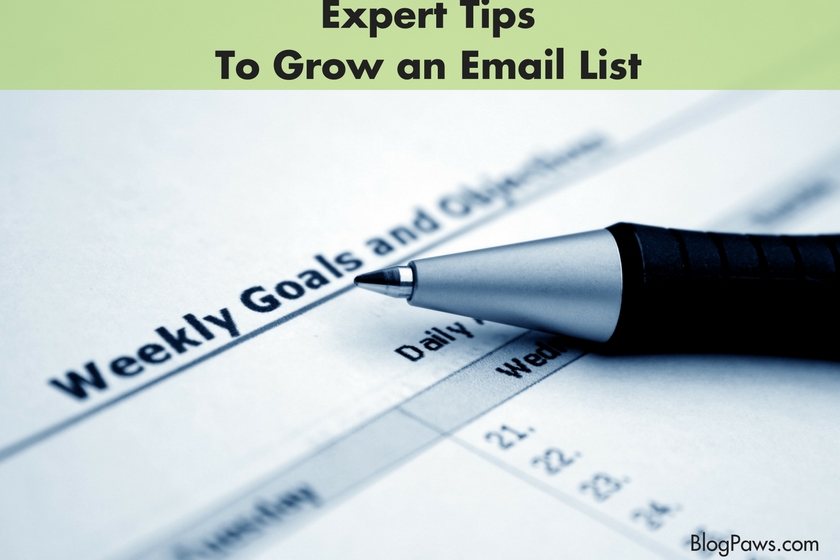 Don't Annoy Google
Google recently announced that, starting in January, they'll demote websites that use intrusive interstitials (pop-overs) on mobile devices.  Here's the good news: As long as you make your interstitials smaller on mobile, you should be good to go, as indicated in this Google blog post.
Don't Annoy Potential Subscribers
"Users will be wary of giving you their personal information via a webform," says Alyson Hunter, Senior Online Marketing Manager for U.S. based digital agency Whereoware. "You can decrease this anxiety by requesting less personal information, like an e-mail address instead of a phone number. You can also add text stating you won't supply their personal information to third party websites or add customer testimonials/third party seals on the same page, to show website visitors you are a credible, trustworthy blogger."
If someone is teetering on whether to subscribe to your email list or not, your reassurance as to what they are getting and how often might just encourage them to sign up. Be transparent.
Scratch That Niche
"Start creating downloadable assets that are gated so that readers need to give you their email address (and agree to be added to your email list) in order to get access to your content," says Kelly Chase of The Content Factory.
She says that, for example, "If you're a pet travel blogger, you can create city guides or travel budget templates. If you're a beauty blogger you can create tutorials and how-to guides. As long as you're providing your readers with something that they need or that helps them solve a problem, they'll be more inclined to sign up for your email list in exchange."
Social Media Savvy
Add an email subscription form to your Facebook page, and occasionally tweet out reminders to subscribe for more content. Readers will be more likely to subscribe to your email list if they feel they're getting an added benefit. This circles back to the "provide valuable content" mantra.
Train your subscribers to expect the content. If you send a newsletter out once a month, stick to that and don't deviate from it. On the flip side, saturating someone with emails is the fastest way to create an unsubscribe list.
Facebook advertising can be effective with very specific audience targeting capabilities. Facebook offers a series of call to action buttons from sign up to learn more.
Email Signature
Link to your blog's signup landing page within your email signature. This is one of the most often overlooked ways to promote a quality email list. On the flip side, I sometimes see an email signature to rival the Gettysburg Address. Keep it short!
Appeal to Skimmers
In her book, Red Hot Internet Marketing,  Penny Sansevieri writes, "Most people skim email these days so appeal to that." You do this, she says, using short paragraphs, bullet points, and strong headlines. Your reader can glance through the newsletter without having to sift through endless copy to get to the heart of what they are looking for.
Leave 'Em Wanting More
You know that oh-so-fantastic blog post on the "Top 15 Ways to Housebreak a Puppy" that you wrote? Offer 15 additional puppy training tips with email signup to your readers at the end of that post. Create a strategy around blog posts to include a clear and "oh yes, I need that" call to action for your readers.
The ability to feed your content directly to an opted-in audience is alluring for brands with which work, too.  Bloggers with a dedicated email list often cite email numbers and open rate in their blogger media kits.
Do you send an email newsletter out? What's stopping you if not? Voice your feedback in the comments below.
Carol Bryant is the Marketing and Social Media Manager for BlogPaws and runs her own blog, Fidose of Reality and its fundraising arm, Wigglebutt Warriors. When not busy playing with her Cocker Spaniel, Dexter, she stays far away from cooking. Her trademark is her mantra and is tattooed on her arm: My Heart Beats Dog.®
Images: Susan Schmitz/Shutterstock.com