Woo Hoo!!! Put your paws in the air! The BlogPaws 2015 Conference in Nashville ‬ is officially SOLD OUT: Wait List Only here: https://blogpaws.com/events/2015-conference/
While you are at the conference, be sure to stop by these brands, take a selfie, tweet it out, and show us your smiles on Instagram. Beyond their everyday dedication to pets and their well-being, did you know many of the brands at the BlogPaws Conference go above and beyond for pets in general? Indeed. Here are a few…and these make great talking points when going face-to-face in Nashville:
Wellness Natural Pet Foods
Wellness is committed to giving back to the world we share with our pets. Through the WellPet Foundation, they support organizations and activities that promote the power of natural nutrition and the benefits of healthy, active lifestyles. Wellness financially supports non-profit organizations that encourage healthy lifestyles for pets through research, education and action. Honoring groups that are dedicated to the well-being of dogs and cats reflects our fundamental responsibility to help pets thrive. Follow Wellness on Twitter.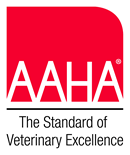 American Animal Hospital Association (AAHA)
In conjunction with the AVMA created new Preventative HealthCare Guidelines and the Partners for Healthy Pets Program.  Developed in response to startling statistics that indicate visits to veterinarians are declining while preventable diseases in pets are increasing, these guidelines are designed to provide the foundation for the veterinary practice team to promote preventive veterinary medicine. Follow AAHA on Twitter.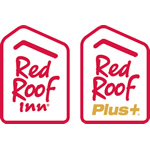 Red Roof Inn
We love brands who love pets and their people! The Nashville Airport Red Roof  has opened their doors to all BlogPaws attendees and their pets. Click here for complete details. Simply take a taxi for the 1.5 mile ride from the Red Roof to the Sheraton Music City Hotel for the BlogPaws Conference. They invite you to relax with your four legged family member at over 400 Red Roof Inn locations. They are giving BlogPaws members a 15% nationwide discount through the end of the year, based on availability, including our property in Nashville near the airport.  Follow Red Roof Inn on Twitter.
TUGGO Dog Toy
The TUGGO* was invented by former MTSU student, Adam Harrington. The local Tennessee entrepreneur resides in Mt. Juliet , near the Nashville area. Be sure to check the toy out in person and follow TUGGO on Twitter.
Did you miss the other fab things BlogPaws Conference brands are doing for bloggers and pets? Catch up here:
Get on the Radar of BlogPaws Brands
Things You Don't Know About Brands