We've all heard of the importance of goal setting – especially as we move into the winter months with the new year just around the corner. But you need to pay attention to the quality of the goals you are setting. If you're looking forward to a record year in 2023, we're here to help you get started! Check out these 5 characteristics of a good goal that you should consider as you plan for the months ahead.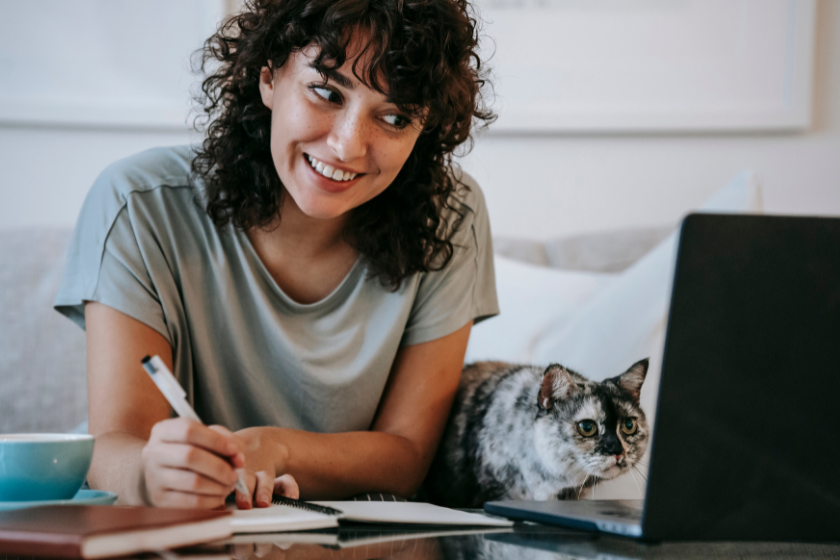 Why is Goal Setting Important for Success?
Business goal setting plays an important role in helping you achieve the momentum necessary to succeed in any type of business – including both online and brick-and-mortar. Not only do goals help you to stay focused on the tasks necessary to move forward, but they allow you to measure your progress based on your efforts. This allows you to identify what's working in your business and where you can improve.
This is also a great way to establish new habits and behaviors. There is a popular theory that your success can be measured by your daily habits – what you do can either move you forward or hold you back.
If you're looking for a way to reset your mindset and focus on building your business in the coming weeks and months, goal setting is a great way to make that a reality!
How Do I Write a Goal Plan?
For many small business owners, a goal plan is nothing more than a list of business goals. But the secret to success is to create goals that will help your small pet business grow and excel. There are 3 important steps to creating a goal plan that you should consider
Create a list of measurable business goals.
Track and assess your goals.
Rework and update your goals to ensure you create efficient goals that will contribute to your business success.
Being "busy" is easy. The question is whether you are investing your time and effort in a way that will propel you forward. To do this, you need to learn the art of creating good, well-thought-out goals.
What Are the 5 Characteristics of a Good Goal?
When setting up your goal plan, one of the most important things to think about is whether the goals that you are creating are setting you up for success. But what makes a good goal? How do you know if you're goal setting effectively? We recommend creating SMART goals which incorporate these 5 characteristics of a good goal. SMART stands for Specific, Measurable, Achievable, Realistic, and Timely.
This goal-setting approach is popular in the world of business and entrepreneurship, and for good reason! It will allow you to focus on setting achievable goals for yourself that you can put into action to propel you and your small pet business forward.
Specific
One key factor to consider is whether you are creating a well-defined goal. Vague goals fail to describe exactly what you are hoping to achieve, which can make it impossible to determine if you have achieved them or not. You should try to answer the five 'W' questions: Who, What, Where, When, and Why.
Vague or general goal: I want to grow my website traffic.
Specific, well-defined goal: I want to use social media and paid advertising to increase my website traffic by 10% by the end of Q1 2023 to boost the number of people entering my sales funnel.
Measurable
To set a measurable goal, you will need to focus on the numbers and data associated with your goal and track your progress toward success. For online businesses, this often revolves around analytics and insights. Not only will it allow you to make sure you are moving forward toward your set goal, but it will also allow you to determine the exact moment that you achieve it.
Looking at the example of a well-defined goal above, the measurable component would be the determination of website traffic such as the number of pageviews each day and what percentage that is of your original traffic. Did you reach your 10%?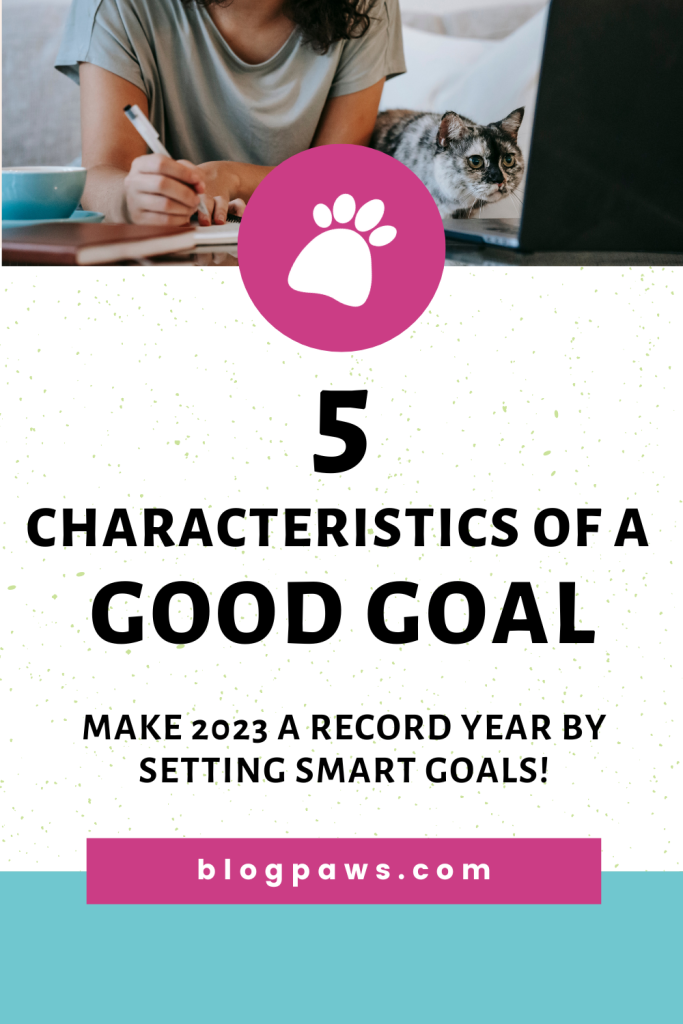 Achievable
This is an important part of setting a goal, and yet it's one that is often overlooked. Setting goals that aren't achievable is the opposite of setting yourself up for success. Not only is it frustrating when you don't reach your goals, but it can discourage you and hold you back from success moving forward.
After you have written down your specific and measurable goal, take a step back and ask yourself if you have the time, resources, and capabilities to achieve it. Be honest!
If the answer is "no, it's not achievable," that may not mean it's completely off the table. Often our goals ARE achievable, just not in the timeframe that we originally associated them with. Consider whether you can bring your goal down into smaller steps with the intention being to complete the first step in that original time period. This could set you up to achieve the goal eventually by working up to it.
Relevant
Does your goal align with where you are trying to grow your business? As a small pet business owner, your time is limited. Spending that time working towards a goal that isn't going to help with your larger business plan isn't the best use of your time. Instead, make sure that the goals you are setting are relevant to the big picture. For example, if you are working on increasing product sales, your goal should help in some way to move forward with that in mind.
Timed
To track and assess your goal and determine if you did or did not meet it, you need to set a timeline. This means having a clear start and end date. Having a set deadline isn't designed to create stress. But it does help to create a sense of urgency as well as make your goal measurable.
If you set a goal to "grow your Instagram followers", the lack of a deadline makes assessing it a challenge. How do you know if you grew "enough" to hit your goal? Many goals require a lot of work upfront in order to eventually reach the desired result. But you need to have a deadline to know if you actually reach your goal. It's easy to get caught up in the work without seeing a result otherwise.
Do you currently incorporate all 5 characteristics of a good goal into your goal-setting efforts? We invite you to share the goals you are currently working on in the comments section! 
About the Author: Britt Kascjak is a freelance writer and content creator with a background in digital and social media marketing. In addition to being the BlogPaws Director of Content & SEO, she also runs her own personal blogs Shed Happens, The Kas Pack, and Lucifer the Rescue Pup. When she's not working, she can be found volunteering in the rescue space, camping, hiking, canoeing, or spending time with her 3 dogs and 2 cats.