*Updated: July 19, 2022
It's true that a majority of the pet industry, especially the small pet businesses, started their business because of passion, and that passion may not have meant creating a small pet business plan. That passion often kicks off with diving into business before taking the time to really create a business plan that can help guide a small pet business owner to success.
We get it. There is a reason Mark Zuckerberg's quote, "Move fast and break things" became a popular motto. However, we agree with the article "The Era of Move Fast and Break Things is Over."
Especially for small pet businesses.
Moving too fast can actually break your business.
Every small pet business has an idea that the founder believes can have positive change. Whether that is a positive change to the planet, a positive change to our pets, a positive change to our emotions, or something else, there is some positive change that we all seek.
This applies to all types of small pet businesses. This includes, but isn't limited to creating a:
Dog daycare business plan
Cat or dog grooming business plan
Online pet store business plan
Pet treat or food business plan
Pet blogging business plan
To ensure that your positive change becomes a reality, you need to have these 3 things included in your small pet business plan.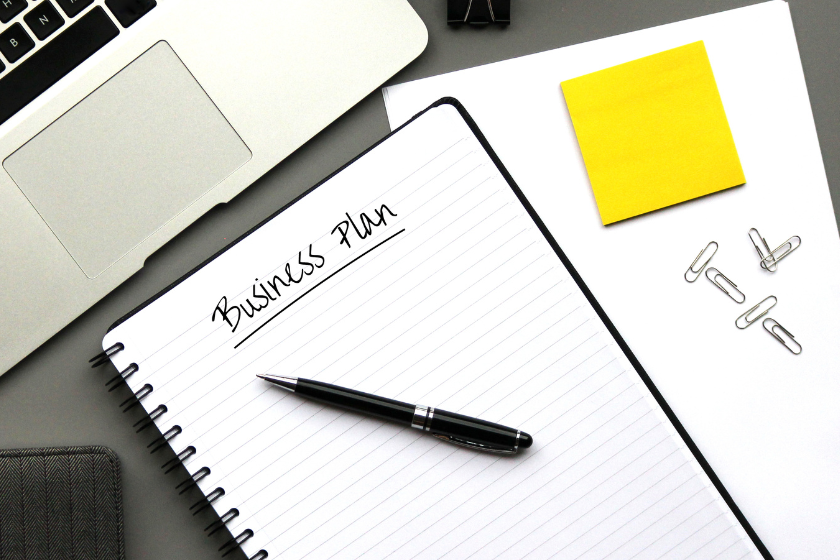 What Should I Include in My Small Pet Business Plan?
First, we recommend you write your plan in pencil. It's going to change, but if it isn't written down at all, you have no direction, and every small pet business needs direction.
These three things can help give you direction.
1. Your Small Pet Business Plan Needs Goals
When asked how to start a dog business or cat business, I usually ask one important question. What are you hoping to accomplish? While the answer may not be polished or fully thought through, it's a good starting point for deciding on your business goals.
Goals are more than something you seek to occur. Goals need to be measurable and have both a goal number and a specific gauge of success.
Avoid goals that can't be measured.
If your goal is to be the most well-known cat-fashion blogger, how do you determine what that means? It's a great idealist goal, but it can't be measured. You want your goal to be getting onto page 1 of Google for some specific keywords. That can be measured.
But, what happens if you get to the top of page 2? Is that success? When trying to grow a pet business, you're not always going to achieve your goals right away – but forward movement, even small, may still be seen as a win. It's important to write down both the goal and what success will look like in your small pet business plan.
2. Your Small Pet Business Plan Needs an Audience
You may hear this referred to as your target audience. This is the person your business is dedicated to serving. You want to know them and know them well.
What do they love?
What do they dislike?
What is a typical day like for them?
What types of places do they visit regularly?
What happens in their life that compliments the service or product you want sell them?
Get as specific as you can about your target audience person.
It even helps to give them a name so when you are writing content you can think about them and speak to them.
I see many small pet businesses fall into a couple of categories when it comes to defining their audience:
Everyone is my audience. I can't narrow it down.
I have 5 different audiences, who do I speak to?
If you find yourself falling into either of these buckets, I encourage you to decide who is your top audience. Who is the most likely person that will become your customer or client? Use that top person to do this audience-defining exercise.
When each of us as individuals decide if any certain business is one we want to buy from, we are the ones who ultimately make the decision. And we often do that because of how we align with the business, even if we do not align 100%.
Let each person make their own decision about how much they align with what you are selling (and content is a product), and you can do that best by being super clear about who it is for and who you are talking to.
3. How to Create Focus in Your Small Pet Business Plan
In this case, focus means all of the "whats." What will you do to get your business out there? What actions will you take to reach your goals? There are other plans that come into play in this part, like a content marketing plan or an email marketing plan, or a social media marketing plan, but that's for another post.
Your small pet business plan should have a section dedicated to the ways in which you plan to get your business out there.
Will your focus be social media? If yes, what channels will you use and what kind of content does that mean you need?
Will your focus be email marketing? If yes, how often will you be emailing and how will you get people onto your email list?
Will your focus be SEO? If yes, how much content will you create and what will be your themes?
Don't let this list of "whats" limit you. There are many focuses to choose from, and yes, you can have more than one.
Keep in mind that your small pet business plan is more about why and what and not so much about how. How you do each of these things should be detailed in a specific plan for each item. Those additional plans complement your business plan.
If email is a focus, then you should create an email marketing plan. If email is not a focus, then you might not need an email marketing plan. It's still good to use email, but it does not need to be the main focus if you choose not to use it for growth.
The focus section of your business plan is about deciding what you will do to reach your audience and achieve your goals. This section is one that you will probably erase and rewrite many times over, especially if you are tracking results by analyzing your actions.
Does My Small Pet Business Plan Need Only Three Things?
There are other areas of a small pet business plan that can and should be developed, but starting with these three is a great place to begin.
Remember that a plan is about actions. It does not replace knowing why you are doing what you are doing or having a purpose. If you need to flesh out your vision and get clarity around your brand story, check out our 5 Tips To Craft Your Pet Brand Story.
Do you have a small pet business plan? Have you rewritten it yet? Share with us in the comments!
Chloe DiVita is an original BlogPaws Executive Team member and is Co-founder of All Pet Voices, BlogPaws' sister company. She's been in the pet industry since 2009 and loves leading the All Pet Collaborative, a membership group for small pet businesses, with All Pet Voices Co-founder Jessica Shipman. She also LOVES speaking and if you put her in front of a camera she'll talk until you tell her to stop. It comes in handy as Executive Producer for TEDxCambridge where she leading the speaker coaching team and is constantly in awe of the ideas being brought to the stage.