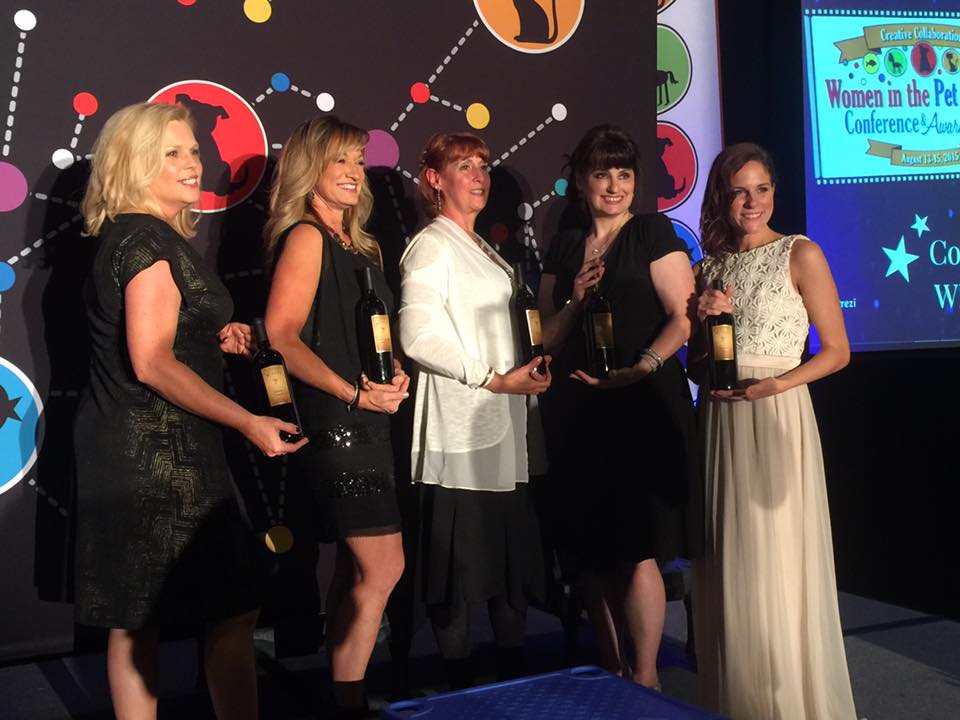 At the Women In The Pet Industry Network event of the year, BlogPaws' Co-Founder,  Yvonne DiVita, was named Pet Industry Woman of the Year. She was noted for her tireless efforts on behalf of pets and rescues and with working with bloggers to hone their craft in as a way to help more pets find loving homes.
BlogPaws team members, Chloe DiVita was a finalist in the Rising Star Category, Carol Bryant won in the Advocate Category and Robbi Hess was a finalist in the Solopreneur Category.
This was an evening to remember and we congratulate Yvonne!
Further news on this honor coming soon!