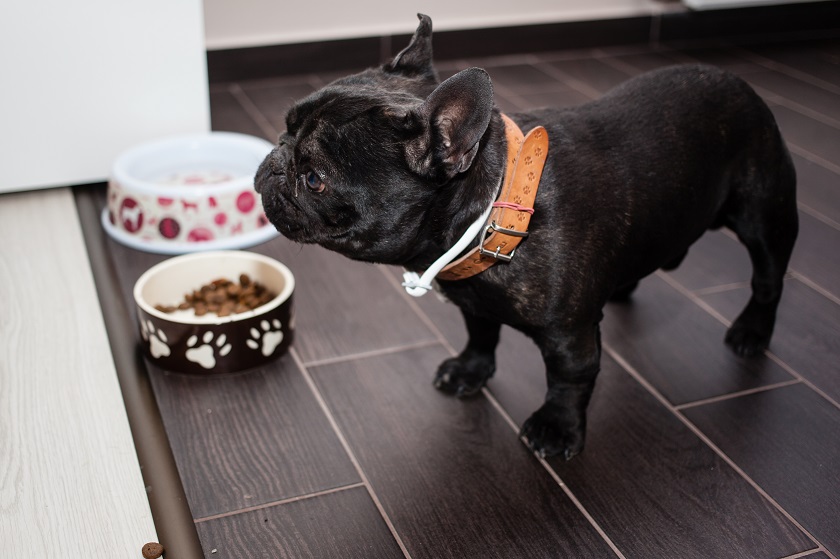 If you're like me, you love the smell of food bubbling away in a crock pot, but you may not always like to toil over it too much. Today, though we offer you these fantastic sounding recipes offered by Kimberly Gauthier over on Pet360 for slow cooker recipes your dog will love.
If you're cooking for the family and have an additional crockpot in the house, why not whip up one of these recipes as a way to warm your pup's tummy on a cool autumn night? We'd love to know which ones you tried and if your pets gobbled them down.
What are your favorite homemade dog or cat food and treat recipes? Share your recipe with us so those cooks on the thread can check them out!
(Photo Shutterstock: French bulldog waiting for dinner)