Bring your BFF – Best Furry Friend – to our
#BlogPawtyPALs Twitter pawty!!!
Come one. Come all. Come celebrate your pals with Pets Add Life (PAL). BlogPaws will host a 3 hour BlogPawty with Pets Add Life on November 17th from 5:00 – 8:00 PM ET. We will be giving away prizes and donations – two $500 donations to be exact! Come and join the fun for a chance to win, to hang out with your pals and to pawty! Follow hashtag #BlogPawtyPALs and come meet some new pals.
Keep reading for the schedule, list of prizes and menu!

Hanging PALs: @cosmohavanese @twigglet2 @brutusthedane

Chilling PALs: @cokeithecat @fidoseofreality's Dexter hanging with Boulder
Be prepared to tweet photos of you and your pal, or of all your pals. We'll be grabbing them along the way and adding them to our Pets Add Life Pinterest Board!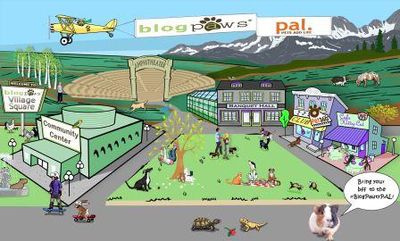 The Pets Add Life Guinea Pig loves the BlogPawty Twitter Village!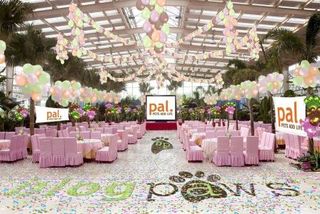 Come hang with your pals in the Community Hall in the BlogPaws Village Square!
Here is the schedule of the #BlogPawtyPAL staff. They will be decked out with the BlogPawty border we use at all our pawties so they are easy to see in the pawty stream:
Host: @BlogPaws
Quizzer: @BlogPawsChange
Barktenders: @tildatoo           5:00 – 6:30 PM ET
                  @georgetheduck  6:30 – 8:00 PM ET 
DJs: @parkerskat         5:00 – 6:30 PM ET
       @bunnyjeancook   6:30 – 8:00 PM ET 
Pawleece: @brutusthedane   5:00 – 6:30 PM ET
                @CheshireK         6:30 – 8:00 PM ET 
Look for these borders around our staffs avatars (not necessarily displayed):
Check out the great prizes that you can win, in no particular order:
A PetSafe Bristle Bon and Kibble Nibble could be yours!
Nandog prize pack A:
This Nandog prize pack of The Executive hot pink 4ever glam retractable leash and the MY BFF plush bird toy are waiting for their winner!
Jill Rappaport's Rescue Me Collection Cat Collar: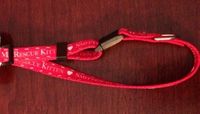 Jill Rappaport's Rescue Me Collection of collars and leashes help you show off your rescue pet. This break away cat collar says, "Smitten with my Rescue Kitten." How cute is that?
Pet Buddies Toys: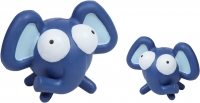 You could win these Elvis Elephant and Ernie Elephant toys from Pet Buddies!
Drinkwell Lotus fountain: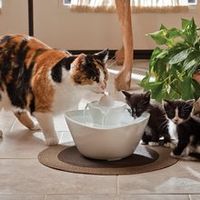 This beautiful, easy to place, Lotus fountain from Drinkwell will bring your pet a wonderful new mess to make fountain to drink from!
Kurgo Tru-Fit Smart Harness: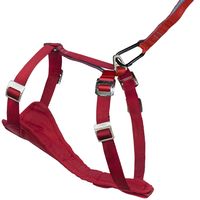 Kurgo's enhanced strength Tru-Fit smart harness with steel nesting buckles could be yours to keep your dog safe while traveling!
Nandog prize pack B:
This Waste Bag Holder with an LED light and 16 pack of waste bags from Nandog could help you clean up after your dog, if you win!
Stewart Pet's Pro-Treats:
Stewart Pet's Pro-Treat Plus Freeze Dried Treats in beef and chicken could be making your pet's mouth water!
And don't forget you'll get two chances during the #BlogPawtyPAL even to win a $500 donation to the pet charity of your choice!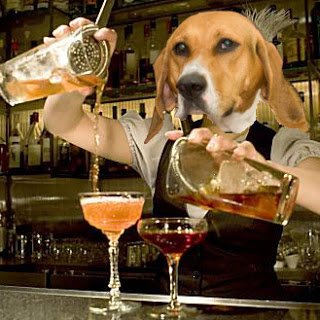 Want some noms? A drink? Our Barktenders are her to serve!
THE MENU
Most of all, hang with all your PALs!