An entrepreneur in Orchard Park, a suburb of Buffalo, NY has turned her passion for pets into a start up success, according to a press release from the Buffalo Small Business Administration office.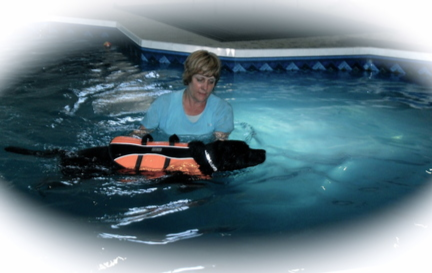 According to the press release:  It was desire that motivated retired secretary, Mary Beth Glatz to create SandDancer, a canine swim therapy and fitness facility she opened in Orchard Park, New York in 2013.  Inspired by her beloved Labrador Retriever, the idea of canine swim therapy was easy.  Mary Beth recalls, "Several months prior to the end of our Labrador Retriever's life, our veterinarian recommended swim therapy to help with his deteriorating health.  Not only did the swimming extend his life, it improved his quality of life."  These results prompted Mary Beth's research of canine swim facilities and the future opening of her dream business.
You can read more about Mary Beth and her pet business here.
(Photo from SBA Newsletter)