Meet Hansa Rose: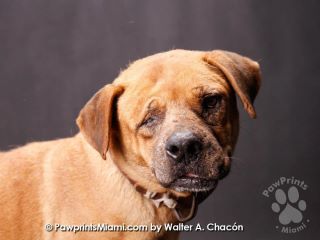 Hansa Rose
is a 3 year old spayed female Boxer/Labrador Retriever mix who weighs about 35 lbs. Brookes Legacy Animal Rescue saved her from the kill shelter in the nick of time, as this poor girl was scheduled for euthanasia. We named her after a gorgeous, very hardy rose, that when neglected or abused turns brown and scraggly, but still survives, and when given proper nutrients, thrives again. Hansa Rose's face is a little different on one side and her eye is in there but set way back. Our vet thinks she went through some kind of trauma. We aren't sure what happened to her, but she is a very sweet girl who has been through alot and is hoping for a happy ending in a permanent loving home. She now also needs entropion surgery for her good eye and we are raising funds to help her with that. She is a sweet, sweet girl that will make a wonderful companion. She loves people! Beauty comes from deep inside ones soul. Contact:
BrookesLegacyAnimalRescue.com
(239) 434-7480 or email: Admin@BrookesLegacyAnimalRescue.org
Meet Terry from Sri Lanka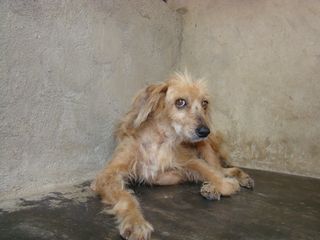 TERRY was found weak and sick, covered in fleas at Boralesgamuwa. She is now cured and would love to be in a kind home rather than returning to the road. Please have a heart, adopt her. She will love you unconditionally. She is vaccinated and wormed.