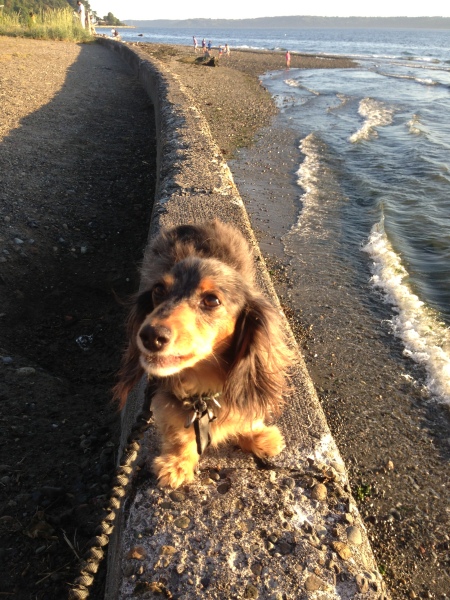 This sweet little man reminds us to always make sure we are safe when having fun in the sun. Wilhelm is a spunky black and tan dapple miniature long-haired dachshund who has a long list of achievements after his name. He is a Therapy dog, a Canine Good Citizen, and participates in the Canine Sport of Rally achieving advanced status. Way to go little man!
Pet Safety Month is a great time to be talking about becoming a Canine Good Citizen! A dog that has passed their Canine Good Citizen Test is more likely to act appropriately in large crowds, around strange people, and when dealing with loud noises. Important to know that your dog will be safer because they have been exposed to different scenarios and done well in them.
Do you ave a picture or pictures you would like to share with us? Join us!
You can add the BlogPaws Blog Hop button to your post and/or to your blog sidebar, either by cutting and pasting the image or using the HTML code below. 


Need help? Here it is: How to Join a Blog Hop – BlogPaws Tutorial
Featured Wordless Wednesday photos are randomly chosen each week from photos posted by BlogPaws Community members. Please do not email your photos.
If you're not a member, you can join us here: BlogPaws Community Center.
Joining the community will give you access to great information to help you take Blogging to the next level or help you get started on your way to success. Make sure you check out the great conversations taking place in our community all the time.
If you aren't already a member, there's no better time to
join the BlogPaws
Online Community! It's fast and it's free!





This month here at BlogPaws we have been discussing Pet Safety. If you have a BlogPost you would like to share visit our BlogPaws Be the Change Blog to link up.