Post by Blog Manager Robbi Hess
I love the weekly round up. It gives me the opportunity to go back and look more thoroughly at the posts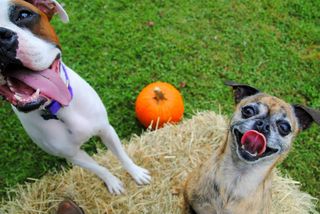 that had gone live. Like the rest of you I juggle work, my own blogging, caring for Henrietta the Diva Poodle, and life in general and somedays I skim the posts — not fully getting the entire impact and information being imparted.
On a Saturday or Sunday morning when I go back and look at the posts of my favorite pet bloggers or write the weekly BlogPaws round up I am able to relax (If dealing with breast cancer has taught me one lesson, it's to take time off and that is what I do on the weekends!) 
If you're ready to settle in and relive what we posted for you last week, now's the time to grab your coffee, tea or soda and get to it:
We love hearing from our readers. What do you want to see us write about? What topics are near and dear to your hearts? What social media or blogging tips, tricks and tools do you feel you need guidance on or with? Comment here and let us know!