Sing it with us, "We are family! My fur sisters, my fur brothers and me!" Ok, so those aren't the words exactly, but as we all know, our pets are our family. We consider them in making many big decisions in our lives, including purchasing a car. It's simple. Our pets – dogs, cats, ferrets, guinea pigs, bunnies, rats, horses, capybaras, pigs, birds, fish, snakes – even spiders! – they are all our family. Through and through. We love them. They belong with us.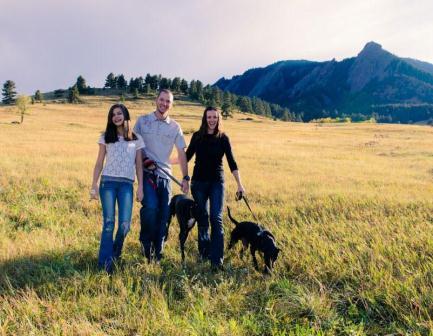 Subaru's Dog Tested. Dog Approved.TM campaign acknowledges just that. Grant Weber is introduced to us as the guy with the best job ever, dog car salesman. His job might have some challenges. For instance, "Squirrel!" takes on a whole new meaning with a dog at the wheel, and he must have a hefty supply of lint rollers, but he gets to really understand what our dogs are looking for in their vehicles. And we get to appreciate a company for taking notice that our family members often have more than two legs. They even offer an app on Facebook that will help you pick the right Subaru for your dog.
In a world filled with violence, sex, and awkward moments that are becoming the new norm, it's refreshing to have a company understand that our families are not complete without our pets. There is a reason that 62% of households have pets and over $52 billion is spent on them annually. Love.
Unconditional love, actually. That is Dog Tested. Dog Approved.TM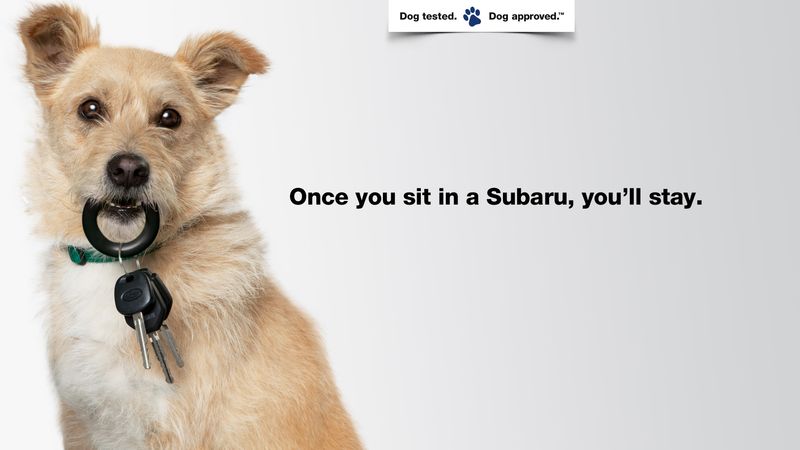 This post is sponsored by Subaru. BlogPaws is being compensated
for helping spread the word about the Dog Tested. Dog Approved.™ campaign, but BlogPaws only
shares news for things we support.