It's the weekend, and it's time for the weekly recap of what
happened in the pet blogging and microblogging world this week.
As always, BlogPaws is on the cutting edge and forefront of
all things social media and blogging. Whether you are new to pet blogging and/or looking for
bloggers to connect with or are a veteran blogger interested in more about this
amazing dynamic of pet blogging, The BlogPaws Community is the perfect place to
engage.  
Here's the scoop on the week that was…did you miss this
news? Catch up now:
THE STUFF YOU DON'T KNOW ABOUT BLOGPAWS
BlogPaws is the first to begin promoting pet health and
welfare via social media, and the first to start a conference for pet parents
and pet bloggers to connect with friends and brands nose-to-nose and
face-to-face. Whether you're blogging about your pet or about pets in general,
or just reading blogs about pets, and looking for a community to be a part of,
the BlogPaws Community welcomes you! Whether you are a seasoned veteran, new to
all of this, and/or somewhere in the middle, keep reading: We've got news….How
Much Do You Know About BlogPaws?
PET INDUSTRY LEADER REVEALS PET BLOGGER IMPACT
Klooff is also a company whose CEO, Alejandro Russo, believes the pet
industry is ripe for disruption. Part of that disruption involves pet
bloggers, so if you are a pet blogger: Rejoice! Frequent readers of the
BlogPaws blog will recall our interview with Pet360 CEO, Brock Weatherup,
last month. Brock, along with Alejandro and a group of key pet industry
leaders, spoke at a pet industry conference in New York City.  In this
exclusive interview, Russo shares the latest in the pet industry, what
pet bloggers need to know, and why the pet industry is ripe for disruption.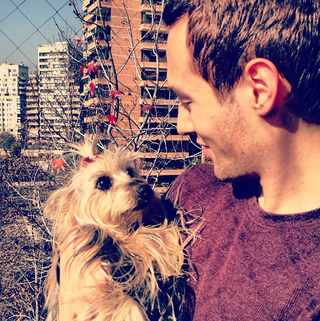 YOUR BIGGEST BLOGGING FEAR: WHAT IS IT?
This week on ProBlogger, Darren Rowse asked his readers what their
biggest fear is and I've been following the responses.  It's amazing how
many people are saying the same things. BlogPaws Community member, Kimberly Gauthier, shares this hot topic with a variety of responses. What's yours?

APPLY TO MONETIZE IN THE PET BLOGGER OPPORTUNITY NETWORK

Apply for opportunities for Pet Bloggers and other social media influencers to get paid
for your time and creative effort. If
you have questions about the BlogPaws Pet Blogger Opportunity Network, we have
a complete FAQ here.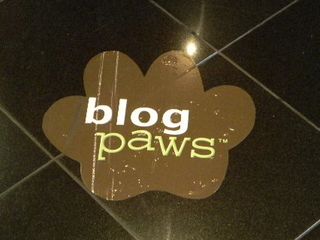 DO YOU HAVE AN ABOUT ME SECTION ON YOUR BLOG?
Regardless of the
reason they first sought you out and started following your posts, they stay
because of who "you" are, the person behind the blog, the man behind
the curtain (as it were). When you think about it that way you really need to
think about how robust your "About Me" section is. Do
you have an About Me? Is it complete? Robbi Hess dishes the scoop on being well versed in "About Me."
This newbie challenge is
for anyone: Whether you have been blogging for years, just started, or
are somewhere in between. If you microblog like on Twitter or Facebook, that counts, too! IF you are new or recently new — or perhaps really haven't
maximized the BlogPaws Community experience, we are for you as well!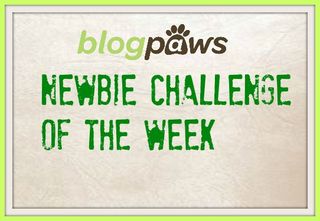 YOUR PETS: THEN AND NOW: PHOTO CONTEST FOR $200 IN PRIZES
Did you enter the BlogPaws August photo contest that requires you showing a pet, past or present,with a "then" and a "now" photo? $200 in bling up for grabs. Easy to enter, fun to win.