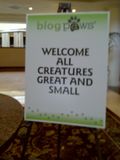 So many of us, as pet bloggers, have a passion for pets at the true core of who we are. I often say "my heart beats dog" because it is dog that motivates and ignites me. Perhaps your passion is in rescue and/or shelter pets. To get your message "out there" and market your rescue or shelter efforts can be very difficult.
As a part of our Be the Change for Pets, BlogPaws presents a very special session for our attendees of the 2013 Conference. On Thursday, May 16, join Sybil F. Stershic and Kristin Elliott for "Strengthening Your Brand: Better Relationship Marketing for Rescues and Shelters." In true BlogPaws fashion, we're interviewing all of our speakers so attendees can get the insider info and scoop to prep for BlogPaws. Here's the down low on this session:
BlogPaws: Welcome, ladies. What specifically what will you be speaking
about at BlogPaws?
Sybil Stershic: Kristin Elliott & I will present an engaging
and informative session in which we share nonprofit marketing insight and the
experience of a "customer" who supports animal welfare groups. We
also built-in a special breakout session enabling participants to apply the
content to their organizations to improve their relationships with sponsors
& donors, volunteers, adopters, and other important "customers."      
Kristin Elliott: Because I am a product based company, I am in a position to work with
rescues, or other organizations, to raise awareness and revenue (resources) as
a support to the good work that is being done.  The focus of my
participation in the session is two-fold:   As groups have approached
us, we have been able to discern critical components to successfully soliciting
donations for events.  I intend to outline a systematic way, through the
use of a template, that can be practically used to collect information, track
donation requests, and follow-up with sponsor.  As revenue is collected,
Doodie Pack then offers it's product (customized to increase visibility) to
further assist marketing and branding efforts within the framework of one's
organization.  We plan to share several "case studies".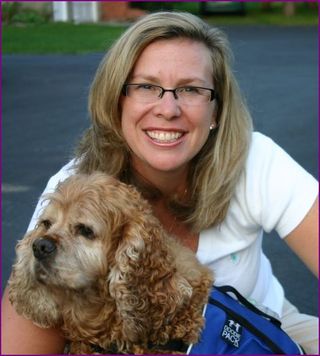 BlogPaws: Sounds like a very loaded and worthwhile session. Our attendees our really going to have an arsenal of info to take away and put into action. What do you hope folks gain as a result of your session?
Sybil:
– A better understanding of the essence of
nonprofit marketing and the "customer" experience
– Examples of what
to do and what not to do when building a relationship with a sponsor
or community partner
 - Actionable tools
and ideas they can use for better relationship marketing and a stronger brand.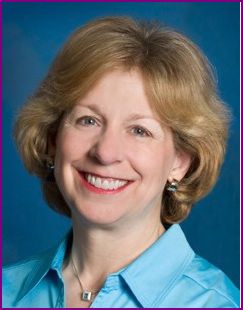 BlogPaws: What is your favorite aspect of attending
BlogPaws/what do you most anticipate as an attendee?
Kristin: I
work with so many enthusiastic and supportive individuals.  There is
something about
meeting face-to-face, to share a meal, laughter, chatter, and talk about our
fur-babies, blogs, and businesses.  I most especially like sharing
information I know to help others' move ahead with their aspirations.
Sybil: Meeting the attendees, speakers and whatever
pets are in attendance!
BlogPaws: Just for fun, what is something about you people
would be surprised to learn?
Kristin: I used to teach ballet, but now teach about geology, meteorology, and
astronomy.
Sybil: I love the
whimsy of "classic" cartoons (Looney Tunes, Rocky & Bullwinkle,
Huckleberry Hound) and the Muppets.
BlogPaws: What is one website you visit at least once
daily?
Sybil: Facebook (Does that qualify as a website?) It's the only social network I use that's 99% personal and 1%
business-related. I also visit Linked-In daily during the work week.
Kristin: Facebook and Yahoo.com for the news.
BlogPaws: Okay, what pets are in your life?
Sybil: To keep my marriage intact, I have no cats or
kittens at this time … although sometimes it's a toss-up! LOL!
Kristin: Two red/blonde cocker spaniels- girls, Ally (4) and Maisy (2) …and a
dwarf hamster named "Petey"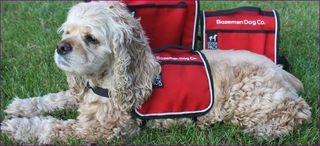 BlogPaws: What is a favorite blog or blogger you follow
regularly?
Sybil: I follow a number of business blogs that cover
employee engagement, nonprofits, marketing, and human resources.
Kristin: Fidose of Reality, Dogster, Frame the Dog
BlogPaws: So where can folks follow and find you online?
Sybil:
Blog: http://www.qualityservicemarketing.com/blog/
Website: www.qualityservicemarketing.com
Twitter: www.twitter.com/SybilQSM
LinkedIn: www.linkedin.com/in/sybilstershic
Kristin:
Doodie Pack Kristin
Elliott (FB- friend page), Doodie Pack (FB- fan page),  @DoodiePack (Twitter), Doodie Pack
(Pinterest), Doodie Pack (Flickr), http://www.DoodiePack.com.

Ready to take your blog to the next level or learn how to
get started? BlogPaws 2013 Registration is in full swing. Join us May 16-18 in
Tyson's Corner, Virginia. BlogPaws is a pet-friendly 3-day life changing
conference! Register for BlogPaws 2013 here.
P.S. You will have access to a variety of "tracks,"
including 101 for Beginners, 201 for Intermediate level, and even a Pro Level
for seasoned bloggers who want to take their blogging and goals to the next
level. An exclusive 4th track will cover a variety of topics from
Law to Lifestyle to Be the Change for Animals.