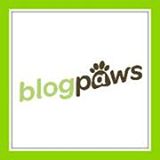 Are you a dynamic speaker with a wealth of knowledge in a particular topic that would help attendees of the biggest, long-running, and original social media conference for pet bloggers? Of course, we're talking about BlogPaws, and more specifically the BlogPaws 2014 Conference taking place in Henderson, Nevada from May 8-10, 2014.
The town of Henderson is on beautiful Lake Las Vegas and is located just 30 minutes from the Vegas strip, but all bets are on now. Westin Las Vegas Resort & Spa is the host hotel, and with this being our 6th (yes, six!) BlogPaws Conference, the bar has not only be raised, but escalated.
We already have some of our speakers secured and in place, and the sessions are new, dynamic, educational, and applicable to your needs, wants, and goals in the pet blogging space.  However, we do have several openings for sessions. Here's how you can apply; hurry, though, we have a small time window of opportunity for you to get involved and apply:
You are welcome to submit the proposal for speaking (RFP) below if you have something to present that would be beneficial to BlogPaws attendees. Keep in mind attendees are looking for actionable
advice and information on using social media effectively or learning how
to do business online more successfully.
BlogPaws will receive scores of requests to speak at our popular social
media marketing conferences. We review all proposals. Our team is
focused on expertise, experience, and personality.
The entire application process is detailed in the link below, so please take the time to review the qualifications, consider the proposal you have in mind, and IF you feel your topic would be applicable to our attendees.

Again, all proposals will be reviewed, but those that best meet our qualifications will be considered and possibly accepted.
Start those wheels turning, but don't wait too long. We will be accepting proposals through December 1, 2013.
Here is the link below to get started, and please don't wait to register. The BlogPaws 2014 is open and we plan for tickets to sell out, as they did for the BlogPaws 2013 Conference.
Request for Speaking Proposal, BlogPaws 2014: http://blogp.ws/1bJWt1m
Register today: BlogPaws 2014