by Yvonne DiVita [this cute pic courtesy of community member, Lisa Taron, The Petbook Lady]
Yes, you read that right. Get over it! If you're in business, and many of you tell us you are (or want to be), it's holidaytime. Holidaytime includes Christmas, along with all other holidays – specific to the religion or social group you live in – and market to!
Small Business Trends, one of the best small business advice sites online today, has this great article by Lisa Barone which advises, "Create Your Holiday Online Review Strategy Now." Here's what she says…and I'm quoting her opening line because it's so good:
"What? Don't look at me like that. I know it's not even fully mid-October yet, but do you know what's right around the corner?" Well, do you? Yep, holidaytime is right around the corner! 
"Here are a few suggestion to help you [prepare]," Lisa Barone says.
1. Create Holiday Incentives.
"If you're not already in the habit of providing incentives to customers who offer you site testimonials or reviews, start now." Also, offer friend discounts. Offer early bird discounts. And, free shipping is a must!
2. Conquer Mobile.
'Nuff said. Lisa has a whole paragraph but you have to get over to her article to read it.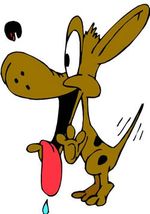 3. Hold a Holiday Event
OOOohhh. I like this one, don't you? If it's anywhere near me…I'm there. Lisa says, "You can promote the event as a holiday thank-you to your loyal customers." I say, ask them to bring a friend! This does NOT have to be an expensive party. It can be simple…ask people to bring ribbons and bows, buy lots of confetti and use it liberally, make sure people dress up (costumes or just holiday focused clothes), and take lots of video!
There are more items in Lisa's list, but these are the ones I like the best. Read Lisa's article and come back to share the ones you like the best. Even better, share what you're planning to do for the holidays. How would you take these ideas and make them virtual – since many of us only have virtual companies?