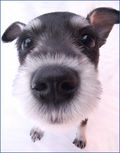 Leveraging product peviews
to build Positive relationships with brands is no easy task. Knowing how to do a professional product review amidst the pressures of regulations, compensation, and link
building from both bloggers and brands are making relationship building more
and more difficult.
This year's BlogPaws Conference taking place May 16 through May 18 in Tysons Corner, Virginia, will be home to The Professional Product Review Pro Level session. Finding the right partners for your blog and fostering
those relationships in a positive and professional way are key factors in
taking your blog, ultimately your personal brand, to the next level. This
session will explore all the right moves you should make to create relationships
that will not only last but that will help you land bigger opportunities. Here's the scoop with the panelists and moderator of this must-see session:
Meet the Moderator: Rebecca
Pollard – Blogger and Marketing Specialist. Rebecca is the
Marketing Specialist for Pet360, Inc., working specifically with affiliates,
bloggers, and other outside partners to build the Pet360, Inc. brands and
acquire new customers. She is also a writer and blogger, publishing her own
fashion blog about women's shoes, CanYaHeelMe.com, and recently starting a new
pet fashion blog, CanineCatwalk.com. In 2011 and 2012, Rebecca acted as
Assistant Producer and Co-Host for Walk The Talk Fashion Events in
Philadelphia, where she worked to bring designers and brands together with
bloggers through networking events in the city of Philadelphia.
Get to Know the Panelists:
Rose Hamilton, EVP and CMO, Pet360
Carol Bryant, PR & Marketing Manager,
BlogPaws; Blogger, FidoseOfReality.com
Jeff Davis, Senior Manager of Public Relations &
Social Media, PetSmart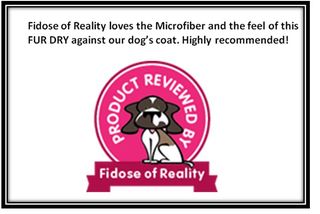 As a blogger, there are so many things you have to keep in mind when creating a post, especially when you're working with another brand. As part of this panel discussion, we'll explore the most important questions you should be asking yourself when constructing a product review.
Some key points panelists will be exploring:
What can a blogger do to stand out from other
bloggers?
How can a blogger get a brand to commit to using
them for more than just a product review?
Provide an example of how you've created larger
partnerships with bloggers that you've worked with.
With PetSmart's Senior Manager of PR and Social Media on the panel, expect us to delve into:
As a brand, what qualities would you look for in
a blogger? What do you expect from them?
As a blogger, what qualities would you look for
in a brand? What do you expect from them?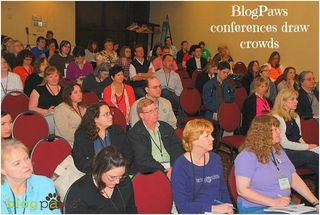 Bloggers are encouraged to come to this session and share their thoughts and questions with the team of expert panelists. A take away will enable bloggers to implement tips and ideas garnered in this session by infusing them into their blog reviews.
Team BlogPaws is very excited for this session and all of the dynamic speakers we have in store at this year's Conference. The conference takes place NEXT WEEK, so now's the time to get your tickets.
If you haven't registered yet, don't fret: Register for BlogPaws 2013 here.

P.S. You
will have access to a variety of "tracks," including 101 for Beginners, 201 for
Intermediate level, and even a Pro Level for seasoned bloggers who want to take
their blogging and goals to the next level. An exclusive 4th track
will cover a variety of topics from Law to Lifestyle to Be the Change for
Animals.