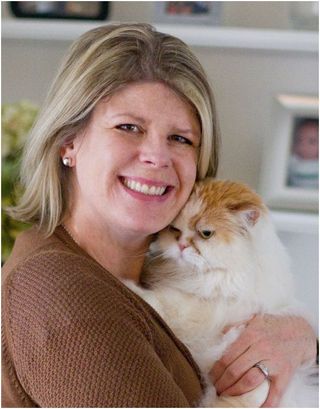 By: Carol Bryant
"While Pinterest has been chugging along for a while, it's recently become a freight train," Caroline Golon, co-founder of BlogPaws recently shared.
Wondering what all this pinning is about, why and if you need to do it, and most importantly, can it actually help grow your blog and social media presence? Are you interested in getting "Pinterested?" So are we, and here's how…
Caroline will be leading a session on Pinterest during BlogPaws 2012, taking place this June in Salt Lake City.  In our BlogPaws Speaker Series, we've been sharing highlights and insider info about the variety of stellar speakers and educators we have leading our sessions.
"The pet category is one that holds a lot of potential so I've been spending quite a bit of time exploring and testing different methods of growing influence, driving blog traffic and monetization. I'm excited to share my findings in this session," Golon said.
Pinterest lets users organize and share things found on the web. Have you seen the BlogPaws Pinterest page? We're sharing news about sponsors, speakers, and lots more. We're also the inspiration for the Visit Salt Lake pet board, so be sure to check that out, too.
What is Caroline most excited about this go round in Utah? "We founded BlogPaws with the intention of bringing pet people together to network, learn from each other, make connections and have fun. Each year, I see friendships and partnerships deepen and I see new people light up when they realize the endless possibilities that come from collaboration. I love it!"
What pets aka furkids share her life? Romeo and Pugsley are Caroline's Persian rescue cats. Romeo is 9 and Pugsley is 8.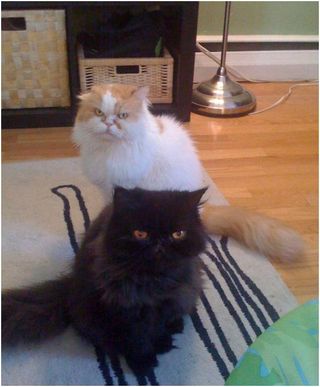 Don't wait until BlogPaws to connect with Caroline, as she's one busy lady:
She has three blogs: www.romeothecat.com, www.thehappylitterbox.com and www.dailynuzzles.com
Why three?  "I love exploring different niches within the pet category," Golon reported.
Connect on Twitter: @romeothecat, @happylitterbox, @dailynuzzles (and all three have Facebook pages), too!
P.S. How about this for an interesting fact? Caroline is highly allergic to cats!!