If you want to make money pet blogging, then coming to the BlogPaws Conference is pivotal to your goals. If you can't make it, be sure to be a part of our online commuity and BlogPaws Pet Blogger Network.
For those attending the BlogPaws 2013 sold out Conference, Susan Getgood has a treat for you. In her Saturday morning session, Susan plans to tackle "VIP Influencer Marketing." Here's the inside scoop:
BlogPaws: This is your second time coming to BlogPaws. What specifically what will you be speaking
about?
Susan Getgood: Monetization
strategies – if you want to make money withyour blog, how to go about it.
BlogPaws: What do you hope people
gain/learn by attending your session?
Susan: Action
plan for monetizing.
BlogPaws: What is your favorite aspect
of attending BlogPaws/what do you most anticipate as an attendee?
Susan: It's
a great community. And Yvonne is one of the first people in social media that I
met face to face.
BlogPaws: Do you have pets and if so, their names/ages/types,
etc ?
Susan: Dogs  Cash 5
and Penny 3/ Cats Butch 12
Geronimo 11 Magic 8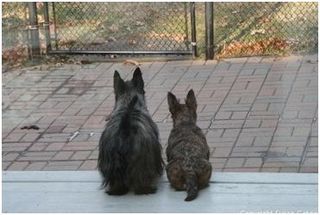 BlogPaws: Where can people learn more
about you? (blog, Twitter handle, Facebook links, etc):
Susan: Marketing
Roadmaps at getgood.com/roadmaps
Snapshot
Chronicles at snapshotchronicles.com
Twitter:
sgetgood
BlogPaws: Just for fun, what is
something about you people would be surprised to learn?
Susan: I
was a huge soap opera fan in the late 70s and early 80s. General Hospital all
the way!
BlogPaws: What is one website you visit at least once
daily?
Susan: BlogHer.com
BlogPaws:  What is a favorite blog or blogger you follow
regularly? (other than your own)
Susan: Woulda
Coulda Shoulda (Mir Kamin)
Susan's session is 9:45 to 10:45 am on Saturday, May 18th. Join us!