Post by Blog
Manager Robbi Hess
When people come
to your blog, chances are they're coming because of the scintillating post that
just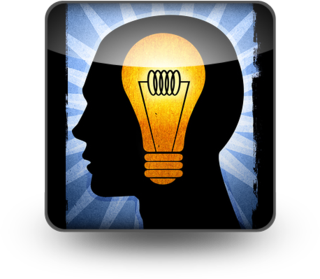 went live. They come because you have cornered the market in your
particular niche, or maybe because of the cute pictures you're posting of your
pets engaged in adorable activities, or because you provide them with the
latest and greatest in pet care or pet product reviews.
Regardless of the
reason they first sought you out and started following your posts, they stay
because of who "you" are, the person behind the blog, the man behind
the curtain (as it were). When you think about it that way you really need to
think about how robust your "About Me" section is. Do
you have an About Me? Is it complete? On your blog, there are no prompts to
make you fill out a profile in its entirety like there is on LinkedIn, for
example. It's up to you to look at your About Me and see if it is all it can be
or if it needs a facelift. You should plan to update your About Me every six months or at the very most, annually. 
When you first launched your blog, you should have had a landing
page – the page your readers see when they first click through to your URL. The
landing page is important as it lets the visitor know who you are and what you
do and what they can expect to see from your site. The landing page really
isn't the place for your About Me as that should be more in depth.
About Me pages let the readers uncover who you are and your
blog's mission. They also give the reader insight into what got you started on
this particular pet blogging niche and what motivates you. About Me pages are
as difficult to write as a synopsis for a book – they need to be engaging,
entertaining and brief! Remember, most internet surfers have limited attention
spans and want to get to the good stuffs asap.
Here are eight ways to get your About Me page to the best
state it can be:
Start with
what you've already done. Check out your own profiles on LinkedIn, Facebook,
Twitter, and if you guest blog, what do you put for your bio at the end of a
post. Use what you already have as a starting point. 
Don't forget
the basics. Your name – this is especially true if your blog is under your
pet's name and if your pet pens a lot of the posts – and your location (you
don't need your street address but adding a state gives the reader an idea of
where you are physically located.
When did you
start your blog and why? What inspires you? What motivates you? This is a great
way to brainstorm adjectives that describe you, verbs that motivate you and maybe
even verbs that you use to motivate others. Write down some words that describe
your personality – vivacious, professional, personable, quirky, etc. 
What are your
qualifications to blog about this specific topic? Why would you blog about
Poodles when you have only ever owned goldfish? If you live in the country with
a large lawn for your pets to roam, does it make sense you'd start a blog about
living in a city in an apartment with your 200 pound Mastiff?
Add a photo
of yourself. Yes, people might come to your blog to see your fluffy kitty pics,
but they want to know who is the mom or dad of these fluffy kitties. Either
have professional photos taken or have a friend take some pics of you with and
without your fur-iends.
Don't forget
to add your email contact information. 
Be upbeat in
your About Me page – even if your blogging was prompted by a devastating time
in your past. You don't want to gloss over a difficult time but don't make it
the focus of your About Me – yes it shaped you, but chances are it doesn't
define you today.
Ask a trusted
friend to read over your About Me and see if it captures the essence of who you
are and what you do. Make it live!
How complete and accurate, awesome and up to date is your About Me page?