Did you know that today Tuesday June 4th is National Hug Your Cat Day?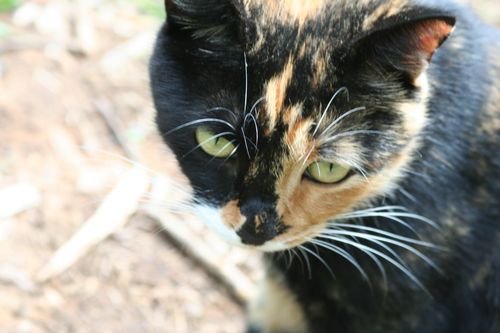 Yes a day dedicated to hugging your cat. We know that all of our cat bloggers will be staying home and hugging their cat's all day today! Ok we know you all work and lead busy lives but we hope you take an extra minute or two out of your daily routine to hug and kiss your cat. For those of you with cat's not so into the hugging thing maybe a special treat – a piece of salmon or tuna or maybe hamburger for dinner to show that you care. Whatever you decide to do make sure to take a picture or two to share for Wordless Wednesday this week!. We also think you should grab the badge below (courtesy of Ann Adamus of Zoolatry) and put it on your Blog or in your Blog Post today.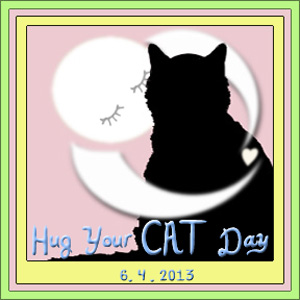 BlogPaws will be celebrating National Hug Your Cat Day as well as Adopt a Cat Month in style this year!
What are we doing to Celebrate National Hug Your Cat Day?
BlogPaws is hosting a #BlogPawsChat tonight on Twitter from 8 – 10pm Eastern wih special guest Deb Barne's mom to Zee and Zoey's and author of the Chronicals of Zee and Zoey – A Journey of the Extrodinarily Ordinary. The topic will be: What's so Great about Cats!? Plus she will be giving away 2 copies of her book between 8-9pm!
We also encourage you to use the hashtag #hugyourcat all day today to make sure you share the love and let other people know about this special day. Make sure to take lots of pictures so you have plenty to choose from for your Wordless Wednesday Post.
Stay tuned for more information about how we are celebrating Adopt a Cat Month here at BlogPaws and how you can celebrate on your Blog and via your Social Media Channels.