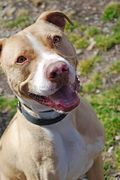 by: Carol Bryant
Helpful, useful, informative, relevant, practical, actionable, timely, generous, credible, brief, entertaining, fun, and occasionally funny.
What could all of those qualities possibly have in common? According to Sree Sreenivasan, the first Chief Digital Officer of Columbia University in New York City, of your tweets (and Facebook posts, for that matter) should have as many of these attributes as possible. In 140 characters? According to Sree at one of the most powerful Twitter how-to seminars I've ever attended earlier this year, yes. Professor Sree also has this to say about Tweeting and some things you need to be paying attention to doing:
In your Twitter profile description: Be sure not to use &, and always put at least three things that sum you up. (go ahead, see what you have there).
Are you using Twiangulate? Not sure what it is?

Are you aware of the best times to Tweet? Tweriod is a tool to find this out. It analyzes both your tweets and your followers' tweets. Why does this matter? So you can start tweeting when it makes most sense to reach others.
Does it drive you nuts trying to figure out what certain hashtags mean? Fret no more with  http://tagdef.com/.
Are you using a URL shortener on Twitter, i.e. bit.ly? For example, here is one:

bit.ly/sreesoc
But if you add a '+' sign to the end of a bit.ly, you can analyze that bit.ly link with complete stats. Try one, it's really cool.
Twitter need not be the monstrous, "I have no idea what to do on there" social media tool that some might believe it to be. In fact, in 140 or characters or less, the power of pet blogging is soaring to new heights.

Be sure to join us for #blogpawschat on Tuesday night from 7 pm to 9 pm.