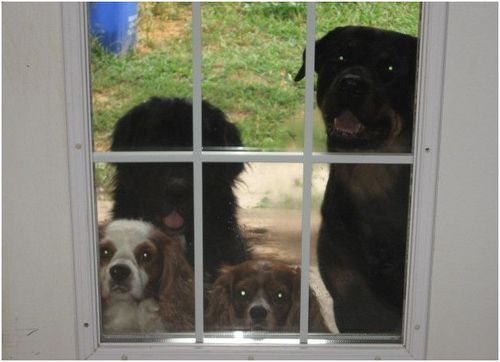 Let us in! That's what BlogPaws asks of everyone visiting the BlogHop today for Wordless Wednesday. Log on to us today, check in to our FREE community, network with fellow bloggers and pet parents. Oh yeah and the BLOGPAWS YEARLY CONFERENCE EARLY BIRD IS POSTED… May 2013: Tyson's Corner, Virginia: Join us for three days of all things pets and blogging! Learn how to blog hop here! (btw these 4 cuties belong to Cherished Pets Gifts, a BlogPaws Community member)
It's that time again. Let's do the Wordless Wednesday Blog Hop! Post your
Wordless Wednesday photo on your blog, link up below, then spread the word! Tweet
it, Facebook it, hop to all the other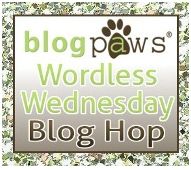 participants' blogs and meet some new
BlogPaws pals! Leave comments – here and at all the blogs you visit. Want blog
traffic and to meet other bloggers? Be social and engage with the Wordless
Wednesday fellow blog hoppers. Be social savvy and spread yourself around!
Add the code and place it on your blog or you can refer your readers right
back to the BlogPaws Wordless Wednesday Blog Hop, so your readers can join
the community and the hop, too – and we can all enjoy one another's pets aka
non-human family members. 
If you would like your pet's photo featured as our Wordless Wednesday photo
of the week, please join the BlogPaws Community Center. Please DO NOT E-MAIL
your pictures. All pictures that are uploaded in the BlogPaws Community are
considered for inclusion each week.
Happy Wordless Wednesday!