Post by Blog Manager Robbi Hess
I'm not sure what your week was like but mine (and Henrietta, the Diva Poodle) had an action packed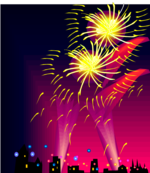 week of vacation get-aways and exhilirating fireworks displays and fun times with friends and family. 
In case you missed any of the great content that BlogPaws had put together for you last week, here's your chance to sit back, relax and catch up! Don't forget that July kicked off the BlogPaws theme of Pet Safety complete with Twitter chats, contests and prizes galore! 
How was your week? Make sure you stop by the blog daily, throughout the week and visit our BlogPaws Community so you can chat with like-minded pet lovers and pet bloggers.