WOW, it's almost the end of October!
When the calendar says October 31, 2013, early bird registration pricing for the 2014 BlogPaws Conference runs out.
We
expect another sell-out conference, and by getting in at the early bird
rate, you'll save $$! Team BlogPaws has pulled out all the stops this
year – Chloe, Yvonne, Tom, Carol, Felissa, Robbi, Kristin and a host of
other pet pawrents and professionals are putting together an agenda you
will talk about all year long. We are also pulling out all stops for an exclusive opportunity for a select number of BlogPaws Conference attendees (non-brands) who register up until October 31, 2013, to take part in our BlogPaws Early Bird VIP Contest! Read on!

Blogger
Rate Full Conference tickets include: admission to the Thursday evening
reception, Friday and Saturday General Sessions and breakouts, meals,
breaks, and sponsor exhibit areas. The Blogger Rate is a subsidized rate
and is intended for bloggers paying their own way, who can neither tax
deduct nor expense their trip. BlogPaws 2014 will take place at the Westin Hotel, Lake Las Vegas, NV – May 8-10th, 2014.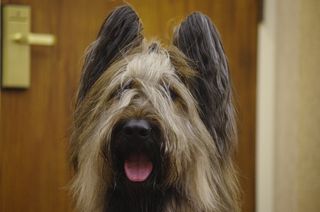 If you register (or have registered) at the blogger early bird rate by October 31, 2013, simply fill out the Rafflecopter entry below and you will be entered in the contest.
What Are the Prizes?
BlogPaws will randomly draw three winners for an exclusive VIP lunch with our keynote panel on Friday, May 9, 2014, at the BlogPaws Conference. Panelists include Dino Dogan, Lena West, and Chloe DiVita.
Where Will This Exclusive Session Take Place?
You will be privy to a separate room so that you can learn and connect with our outstanding panel of
business professionals ONE-ON-ONE! You can talk about topics important to you, ask questions, and be a part of this very diverse and well-respected group of industry experts.
So, are you ready to seize the day, get registered at the early bird rate, and get involved?
Here's the BlogPaws 2014 Early Bird Link
Here's the Rafflecopter to enter: