Guest post by Blog Manager Robbi Hess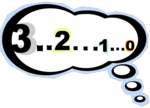 It's less than two months until BlogPaws 2013 and the excitement is building. Whether you've attended BlogPaws in the past or whether you're a newbie there are some steps you can take to make the most of the investment you're making in your pet blogging career. By their very nature, the humans and their pets that attend the conference are tail-waggin' friendly and more than ready to meet and greet, but here are some tips to help you break the ice and reap the full benefit of your BlogPaws 2013 attendance:
Why are you attending BlogPaws 2013? Networking? Making
connections? Learning how to monetize your blog? Finding a way to work with pet
food suppliers or other pet businesses? Knowing why you want to go will help
you focus your efforts.
 What program sessions are
you most interested in? Print out the program, read the descriptions and then
decide which sessions you want to attend. Make the most of your time and the learning
opportunities available.
The last time we were in DC there was a hurricane! Chances are,
that was a once in a lifetime event, but it's a good reminder to dress for the
weather. May in DC is typically beautiful and warm and flowers are in full
bloom, but hotel conference rooms can be chilly so make certain you bring a
sweater. Speaking of flowers in full bloom, if you suffer allergies make sure
you're prepared for that as well!
Are you bringing your beloved pet to the conference? Do you have
a way to keep her entertained while you're attending sessions? Does he take
well to being left alone in a hotel room? Many of the sessions and dinners and
networking events are pet-friendly so chances are he won't be alone often, but
you need to be prepared. Are your pet's vaccinations up to date? Does your pet
get along well with others?
Don't forget to get business cards. If you don't have business
cards, you still have plenty of time to get them before you attend. If you're
not sure what to put on them (if, for example you haven't really started
blogging or haven't established your presence) at least have your name, email,
website (if you have one – and you should!) telephone number and even your pet's
name if she is a relevant part of your pet business. Many people feel that
having your photo on your business card is a good idea so keep that in the back
of your mind.
Do you have an elevator speech prepared? The time to start
preparing that is now. What is an elevator speech? It's your quick and dirty
introduction – a memorable phrase or two that those you meet will remember you
by. Don't stress over it, but have a way to break the ice and introduce
yourself and it could be as simple and straightforward as, "I'm Jane Doe,
happily owned by Fluffy and Fido, and I'm just getting started in pet blogging
and can't wait to learn what you have to teach me!" Straightforward and honest.
Once the conference is over, the real work begins – the follow
up. Don't let the friends and connections you made grow cold. There is no "rule"
that you have to wait for someone to approach you first or that you have to
wait a specific number of days before you can follow up. Strike while the iron
is hot. When you follow up, remind the person that you met at the BlogPaws 2013
session on XYZ or we sat next to each other at the lunch the first day… Jump
start their memory of you and get the conversation started.
Conferences can be overwhelming for the newbie
and the seasoned professional the bottom line is… enjoy yourself and the
connections will follow!