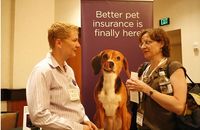 by Yvonne DiVita
From reports online and offline, this year is the year of the small business. A particularly interesting focus is on social media, which we're all about, as regular readers know.
Biz Report notes that "SMB Social Media Use Set To Explode" in an article showing these stats:
Borrell's "Main Street Goes Social" studyfound that SMBs will spend $2billion in 2012 on social marketing activity, up from $1.1billion in 2011.
Additionally, they note that "Social marketing expenditure by SMBs is expected to reach $3.9 billion in 2013." So, be prepared!
It helps to understand the meaning of "small business" of course. The Small Business Administration (SBA) defines small business as "one that is independently owned and operated, is organized for profit, and is not dominant in its field. Depending on the industry, size standard eligibility is based on the average number of employees for the preceding twelve months or on sales volume averaged over a three-year period."
Wikipedia, on the other hand, defines small business as "A small business, also called mom and pop store by some in the United States, is a business that is privately owned and operated, with a small number of employeesand relatively low volume of sales."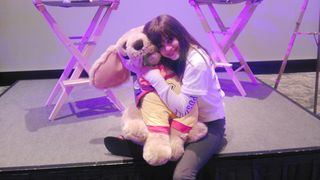 What it means is – you need to be participating in social media because you are a small business. We know most of you are participating in one way or another. We also know some of you are still confused about what you need to do to "participate" in social media. Is that having a blog? Just a Facebook page? Just a Twitter account? What about Squidoo, Stumbleupon, Triberr and other tools? The short answer is: yes. All of the above in some combination. Just one is not going to do it for you.
Maybe it would be helpful to define social media – here are varying definitions as posted on Heidi Cohen's blog: (she has many more, hop over and find the one that resonates with you_
Social media is today's most transparent, engaging and interactive form of public relations. It combines the true grit of real time content with the beauty of authentic peer-to-peer communication. Lisa Buyer – The Buyer Group
Social media is not about what each one of us does or says, but about what we do and say together, worldwide, to communicate in all directions at any time, by any possible (digital) means. Michelle Chmielewski –Synthesio
Social media is an ever-growing and evolving collection of online tools and toys, platforms and applications that enable all of us to interact with and share information. Increasingly, it's both the connective tissue and neural net of the Web. Ann Handley – MarketingProfs, Author with C.C. Chapman of Content Rules (Affiliate link)
In the end, the reality is that social media will help define your small business success this year. It's also set to give you more opportunity to work with others and meet brands that are eager to work with small businesses. BlogPaws is here to help you with that, also. Send us your questions and concerns and we'll post them – with answers – on this blog.
Don't forget to attend the #BlogPawty this weekend where we're unveiling the new BlogPaws Village Square. There will prizes, fun, food and more! Reminder: register for our national social media conference soon – Early Bird pricing ends on the 15th!