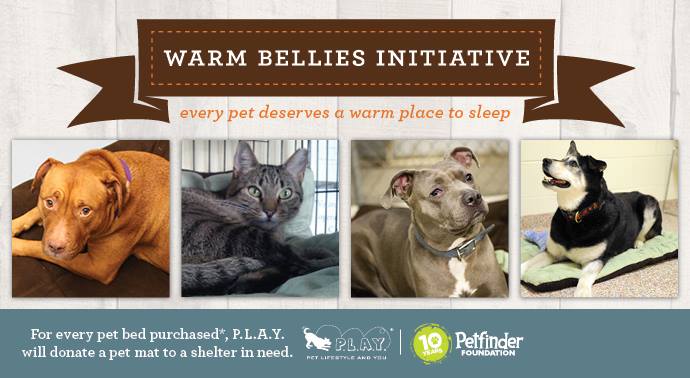 As we'd shared previously the Warm Bellies initiative, sponsored by  P.L.A.Y. (Pet Lifestyles and You) kicked off an initiative to provide Chill Pads to shelters or rescues in need.  The Chill Pads provide a soft, comfortable bed for pets in shelters.
Voting for who would receive the Chill Pads took place on Facebook and the winners were recently announced. Florida Little Dog Rescue was the winner and will receive 20 Chill Pads. The other finalists,Coastal Pet Rescue and In Harmony With Nature Animal Haven, will receive 10 mats each.
You can read the official Facebook announcement.