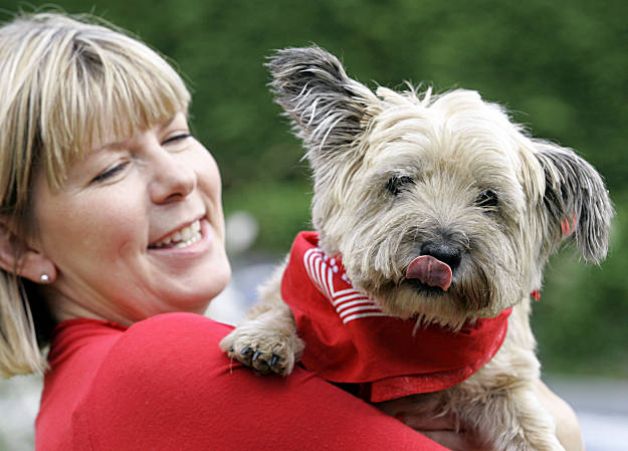 Good bye, Sweet Dougal
The world lost a wonderful boy today.  Dougal, a sweet cairn terrier, was helped
over the bridge today by his loving mom, Lynn Haigh.
Although quite tiny in real life, Dougal, known to his
Twitter pals as @frugaldougal, was a pillar in the online pet community. He was
the inspiration behind the legendary monthly Twitter #pawpawty, a gathering of
pet lovers on Twitter, which raised more than $50,000 USD for pets in need
while Dougal and Lynn managed it.
Among the online community, @frugaldougal was known for his
kindness and generosity. I had the absolute pleasure of "meeting" Dougal and
his mom during those early #pawpawty days and continuing our friendship through
the years.
Lynn and Dougal were also incredibly instrumental in the
launch of the BlogPaws "Be the Change" initiative, which formed at the first
BlogPaws in April 2010, and continues today, with various activities and
programs designed to help the online pet community make a difference for pets
in need across the globe.
It will be sad not to have Dougal with us any longer but we
know he is happy and healthy, waiting for his mum – and the rest of us who
loved him – at the Rainbow Bridge.
Fly free, pal. 
Caroline and Romeo