Viva Las Vegas. All bets are off and the stakes are high: BlogPaws will be hosting its next social media conference for bloggers and microbloggers in the pet (or any) niche from May 8 through May 10, 2014 in Las Vegas. Actually, we'll be on Lake Las Vegas, just 30 minutes from the Vegas Strip!
Well, if you have any notion or intention of coming to BlogPaws in Vegas in May of 2014, this Black Friday is the time to get your tickets! Anyone who has registered so far and anyone who signs up for a conference pass today, Black Friday, 11/29/13, will be entered into a drawing to win a $200 VISA gift card. You will be given the gift card at the conference, so you can spend it as you like in Viva Las Vegas!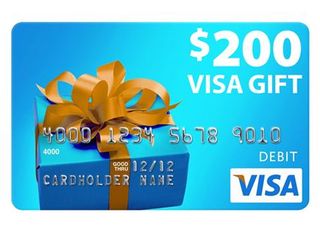 This promotion will last for the next 24 hours only, so be sure to get your tickets STAT. Click on the link below, get registered, and you are automatically entered. One lucky person will be notified on Tuesday, December 3rd, that they have won a $200 VISA gift card. You must be registered for the 2014 BlogPaws Conference by 11:59:59 pm est on Friday, 11/29/13, in order to qualify for the promotion.
Ready to win? Get your BlogPaws 2014 Conference ticket by clicking here. You will automatically be registered. Remember, if you already registered, you are in the running. The VISA card will be given to you in Vegas during the 2014 BlogPaws Conference. Must be present at the conference to claim it!