Are you a dynamic speaker with a wealth of knowledge in a particular topic that would help attendees of the biggest, long-running, and original social media conference for pet bloggers? Of course, we're talking about BlogPaws, and more specifically the BlogPaws 2018 Conference taking place in Kansas City, MO,  April 18-20, 2018.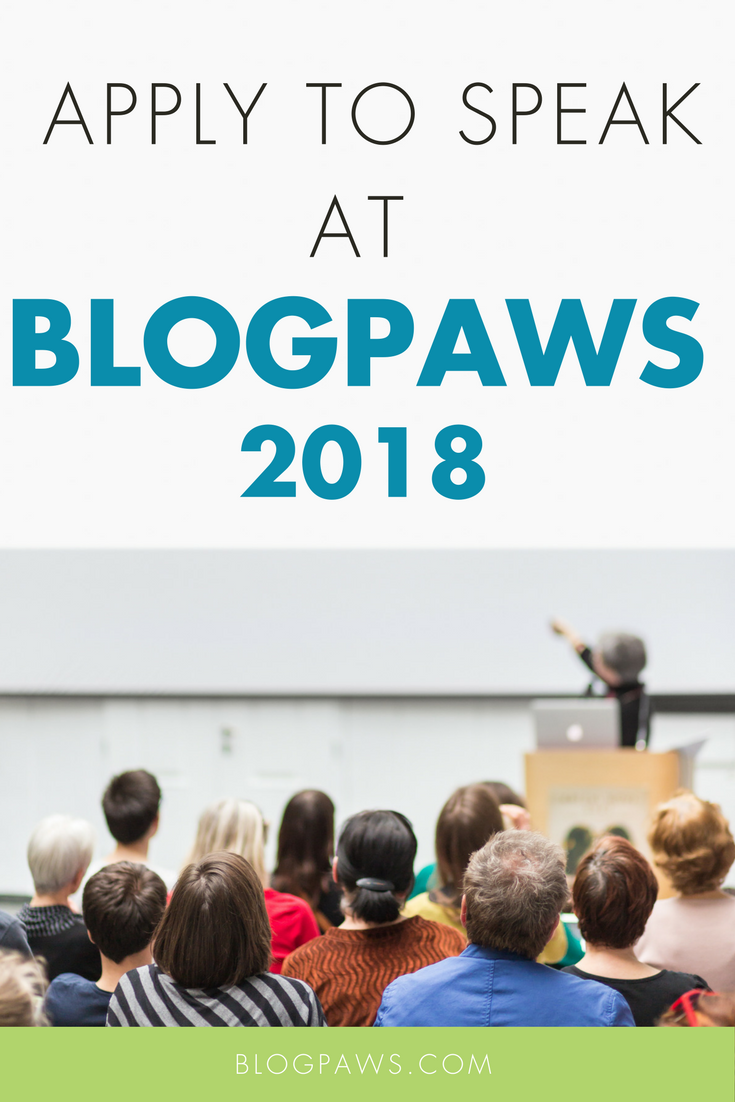 We remind everyone that the BlogPaws Pet Blogging and Social Media conference is designed to educate pet influencers on social media and the business of blogging. Proposals outside of those limitations will be reviewed, but are less likely to be chosen to be at the conference.
Get complete details, information, and all your questions answered here ===> RFP Speakers for BlogPaws 2018 Conference.
We already have some of our speakers secured and in place, and the sessions are new, dynamic, educational, and applicable to your needs, wants, and goals in the pet blogging space.  However, we do have several openings for sessions.
Please be aware that this is time sensitive, and the application process closes December 22, 2017.
And if you have not yet registered for the BlogPaws 2018 Conference, the early bird pricing expires at the end of December, 2017. A BlogPaws Conference ticket makes a fantastic holiday present and/or a gift to yourself ==== > BlogPaws 2018 Conference Early Bird Pricing.
Here is the link for the Sheraton Kansas City, home to the BlogPaws 2018 Conference ==== > BlogPaws 2018 Hotel Group Rate
Check out the overall flavor of why BlogPaws is NOT your average conference, and watch these short clips from past events:
Aimee Beltran is the Director of Community Education for BlogPaws. She also writes two blogs, Irresistible Icing and Irresistible Pets with her Chihuahua, Chuy. Aimee is passionate about her mission, "create an irresistible life you can't resist!" She loves anything with glitter, kayaking, and spending time at the beach.
Image: Matej Kastelic / Shutterstock.com