This edition of the Wordless Wednesday blog hop is dedicated to the art of the interview. If you ever wanted to learn how to do a blog interview, stay tuned.
The annual Westminster Kennel Club Dog Show recently took place in New York City, and yours truly attended the affair. Whether you are a fan of the dog show circuit or not, one thing is for certain: Westminster is a perfect atmosphere for going nose to nose and face to face with experts in the know and securing some interviews for a blog or other media.  I like to learn about dogs and the person behind the dog, so this is what I keep in mind as I head to New York City every doggone year.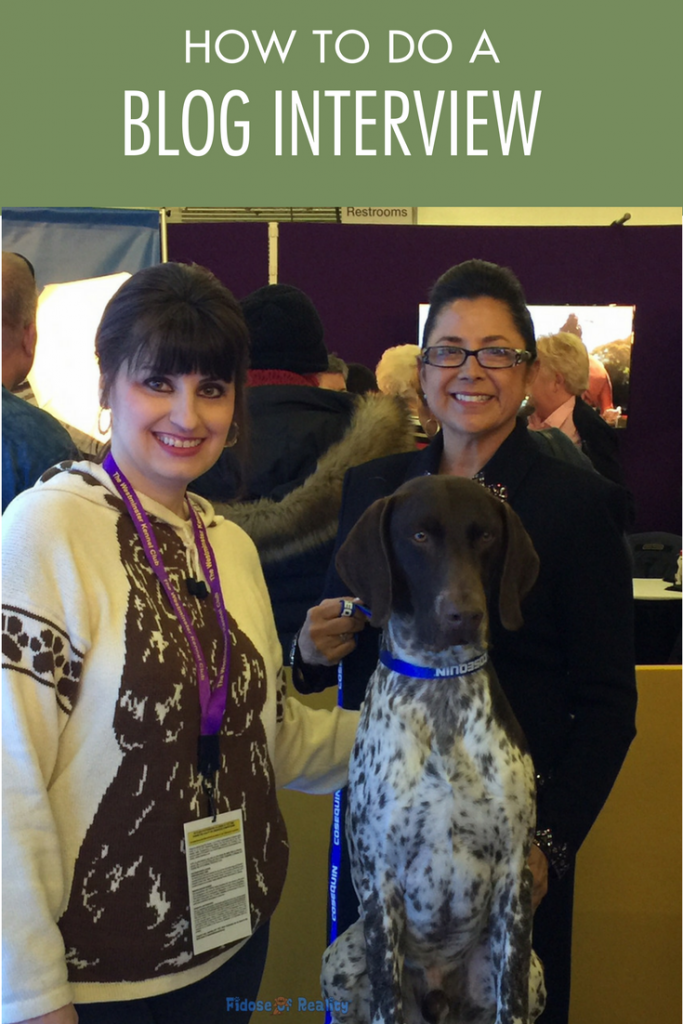 Armed with my trusty interview digital recorder and iPhone, I trekked from benched dog to benched dog in pursuit of interviews. As a dog blogger, I am always searching for that story that resonates with my readers; that story is the heartwarming one or the off-the-beaten path one. When you attend an expo, conference, pet-related event or otherwise, consider taking a notepad, digital recorder, and photographic device of some sort. As bloggers and social media influencers in the pet space, attending events like Westminster and others makes for the perfect opportunity to snap pet photos.
Fact: Many writers and bloggers are introverts. Being an introvert is totally okay, as long as you know that you need to leave the shell now and then.
Fact: Doing an interview face to face is fun, a great way to network, and can open doors you had no idea existed.
The Art of the Interview
If you blog, at some point you will be doing interviews. An interview adds credibility and truth to a blog post. You want your readers to come back, consider you a valued resource, and be able to believe and use the information you blog, right?
BlogPaws' co-founder, Yvonne DiVita, says, "Interviews are a popular way to share content, engage readers with another viewpoint, and have a chance to work with a popular blogger or expert you admire."
Read More: How to Make an Interview Compelling
This is the ultimate post to read for gaining blog post resources, and keeping reading because I will give you some of my favorite go-to interview questions and how to approach someone in person when you don't have an interview planned.
Read More: How to Gain Sources for Blog Posts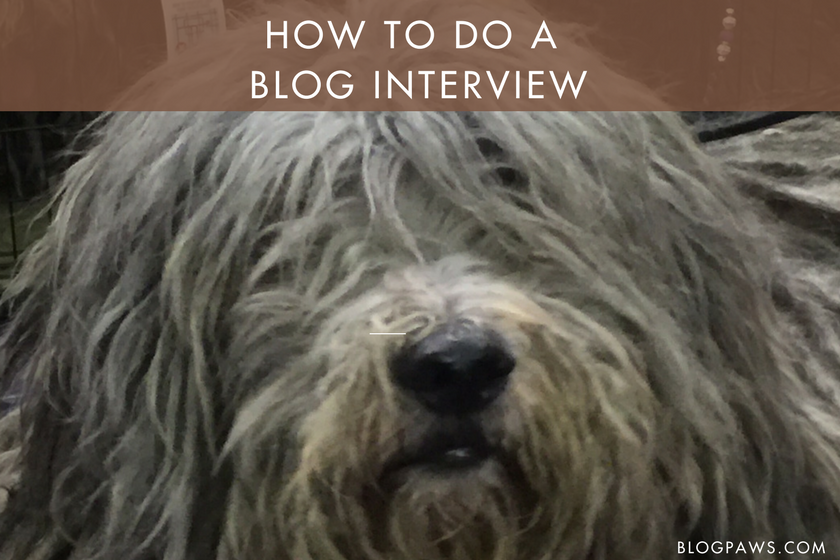 Interviews In Person
At Westminster, most of my interviews were not planned. The Westminster Kennel Club Dog Show is one of the few benched dog shows in this country. You can actually approach the dogs and talk to the handlers, groomers, owners, as they are able. This makes for a perfect interview atmosphere.
Imagine my glee and inquisitive nature when meeting the folks showing the Bergamasco breed, one of which I had no prior knowledge. This made for a fabulous interview opportunity.
In three minutes, I asked if the owner had time for an interview, and I quite literally curled up on the floor and we sat petting the dog and I got my questions answered.
How to Handle On-the-Spot Interviews
Be polite: Ask if the person has time.
Have Questions Ready: Let's pretend you are attending a pet bloggers conference, like BlogPaws. You can actually interview other people there. Do a variety of scenario questions before you go and have them stored in a notepad, either the paper or digital kind.
Prep the Person: Before you start the interview, let them know who you are, your blog, what the scope of the interview is, and when it will run online.
Business Card Exchange: Despite our love affair with all things electronic, business cards are still very much encouraged and welcomed. Get theirs, give yours.
Don't Overdo It: Be respectful of time and have a few questions to ask, maybe 5 or so. Ask the person at the end if you missed anything or if they have anything else to offer readers.
Get The Digital Info: Be sure to close with how the interviewee wants readers to learn more about them (i.e., website, social media accounts, etc).
Photo Time: Get those photos snapped. I make sure to ask and then prepare for a selfie or ask someone else to take the pictures for me.
And now, let's get to hopping, blog hopping that is.
The Blog Hop
BlogPaws offers year-round interaction, activity, community and more to learn, earn, and connect. Plus we have the weekly tradition of the Wordless Wednesday BlogPaws Blog Hop! Visit and leave comments on other blogs to make some new buddies and maybe some new followers. You can add the BlogPaws Blog Hop button to your post and/or to your blog sidebar, either by cutting and pasting the image or using the HTML code below. Need help? Here it is:
How to Join a Blog Hop – BlogPaws Tutorial Video: Step by step help to get you started:
.
You can add the BlogPaws Blog Hop button to your post and/or to your blog sidebar, by cutting and pasting the image below. Need more help? Here it is: How to Join a Blog Hop – BlogPaws Tutorial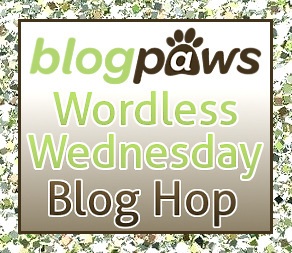 Carol Bryant is the Marketing and Social Media Manager for BlogPaws and runs her own blog, Fidose of Reality and its fundraising arm, Wigglebutt Warriors. When not busy playing with her Cocker Spaniel, Dexter, she stays far away from cooking. Her trademark is her mantra and is tattooed on her arm: My Heart Beats Dog.®