Do me a favor? Go up to the next person you see and ask them to tell you one thing about search engine optimization (SEO). Go ahead…I'll wait.
All done? OK, now tell me: How many times did they mention keywords? Probably a fair amount. That's because keywords, in the mind of most people, is synonymous with SEO…and with good reason! While keywords are only one of the many components to a successful SEO strategy, it's a pretty important one as the right keywords can essentially make or break any SEO strategy.
The right keywords can also make or break any blog. Keywords are basically the seeds from which great content blooms. If you're not basing your content on the keywords searchers use for their queries, your well-written posts may end up one of the Internet's best kept secrets.
A lot goes into picking the right keywords; however, there are tools that can help streamline the process—especially when you're looking for keywords to inform your content calendar. And the best part? They're (mostly) free!
Here's a quick rundown of some of the best free keyword research tools on the web.
Google Keyword Planner (Cost: Free)
If you're a regular BlogPaws reader, you may have already seen my previous entries about how to use the Google Keyword Planner to find a ton of keywords and content ideas. While it may be a little overwhelming to those who are new to keyword research, the Google Keyword Planner is still one of the bst ways to find new keywords and content ideas.
Keyword Tool (Cost: Free with premium options)
Many years ago, Google introduced a feature that many of us may now take for granted: Autocomplete. This is what happens when you begin typing a query and Google begins recommending several ideas based on the first few words you type.
Autocomplete can be a great way to find new keywords related to your search, but it can be a pain to scale. Enter Keyword Tool, which mines all the information from Autocomplete and serves it up in an easy-to-use package. The free version is a great way to come up with new keyword ideas based on a simple word or two, though the paid versions offer you much more information about how many average searches each term has and how competitive they are.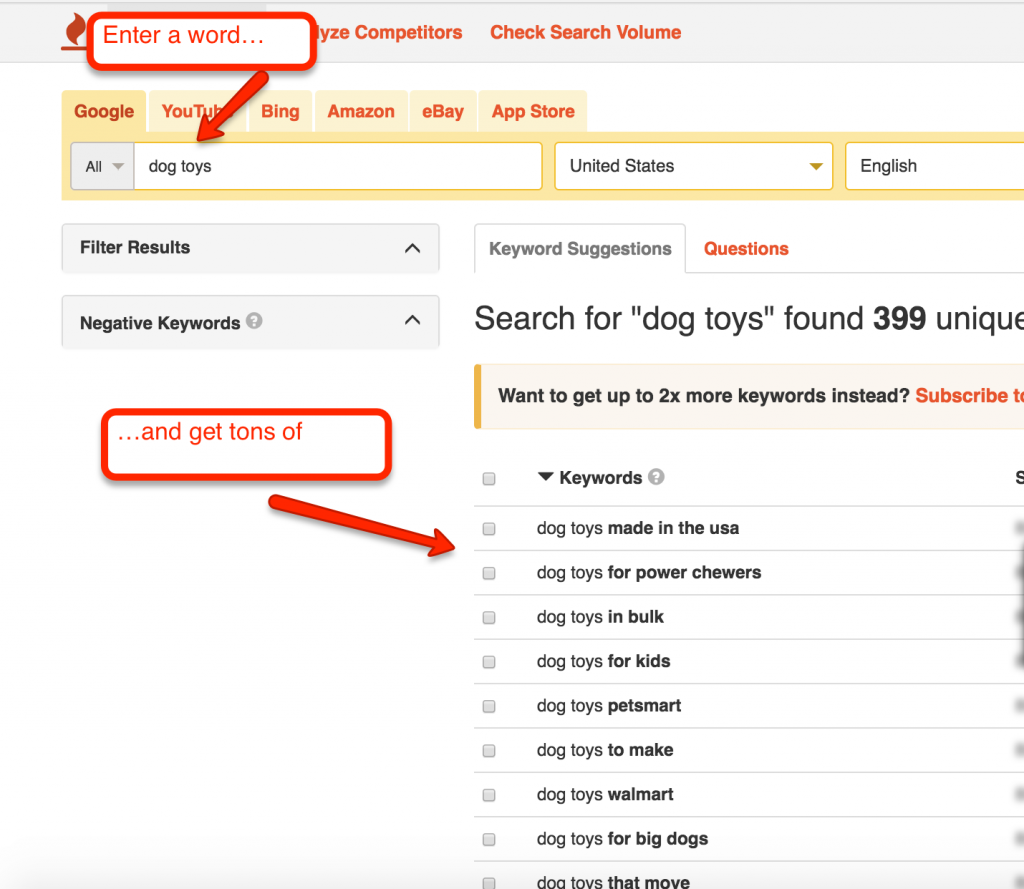 SEM Rush (Cost: Very limited free version with premium options)
SEMRush is easily one of the most versatile, powerful SEO tools available. Part of what makes it great is its wealth of keyword data.
Where most tools simply help you come up with variations of keywords, SEMRush provides much, much more. For instance, enter a keyword and it will not only give you a list of variations on that keyword, but it will give you related keywords based on search data collected over time. It also provides data on trends, competitive insights, and much more.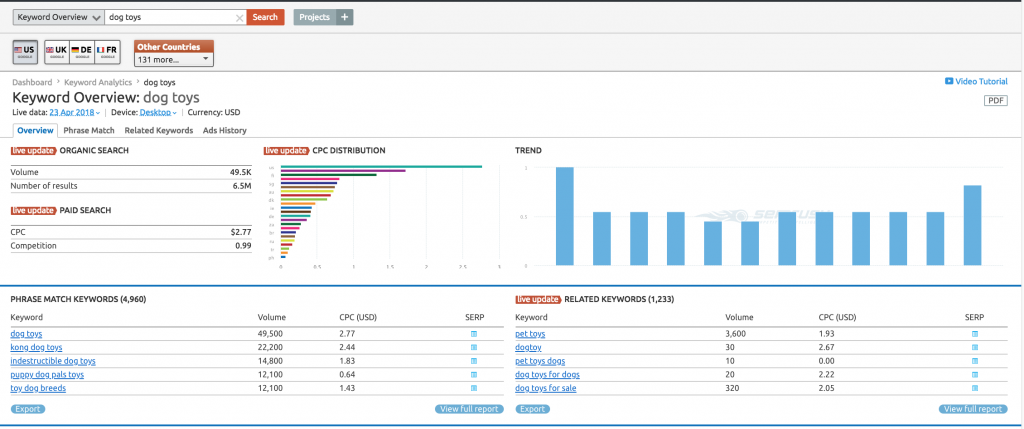 Answer the Public (Cost: Free)
More and more, search engines users aren't searching for just words or phrases but are actually searching by asking for questions. Where they once may have searched using just "dog food for puppies", they are now entering "What are the best dog foods for puppies?" or "Where is puppy food on sale?"
This is where Answer the Public comes in. While it's not a keyword research tool per se, Answer the Public is a fantastic tool for figuring out the most effective way to use your keywords while still find additional ones to add to your list. Answer the Public takes whatever phrase you enter and then shows all the different ways users are search for that term, particularly in the forms of questions. This can be a fantastic way to figure out how to anticipate your readers needs and create content that easily answers the questions for which they're searching.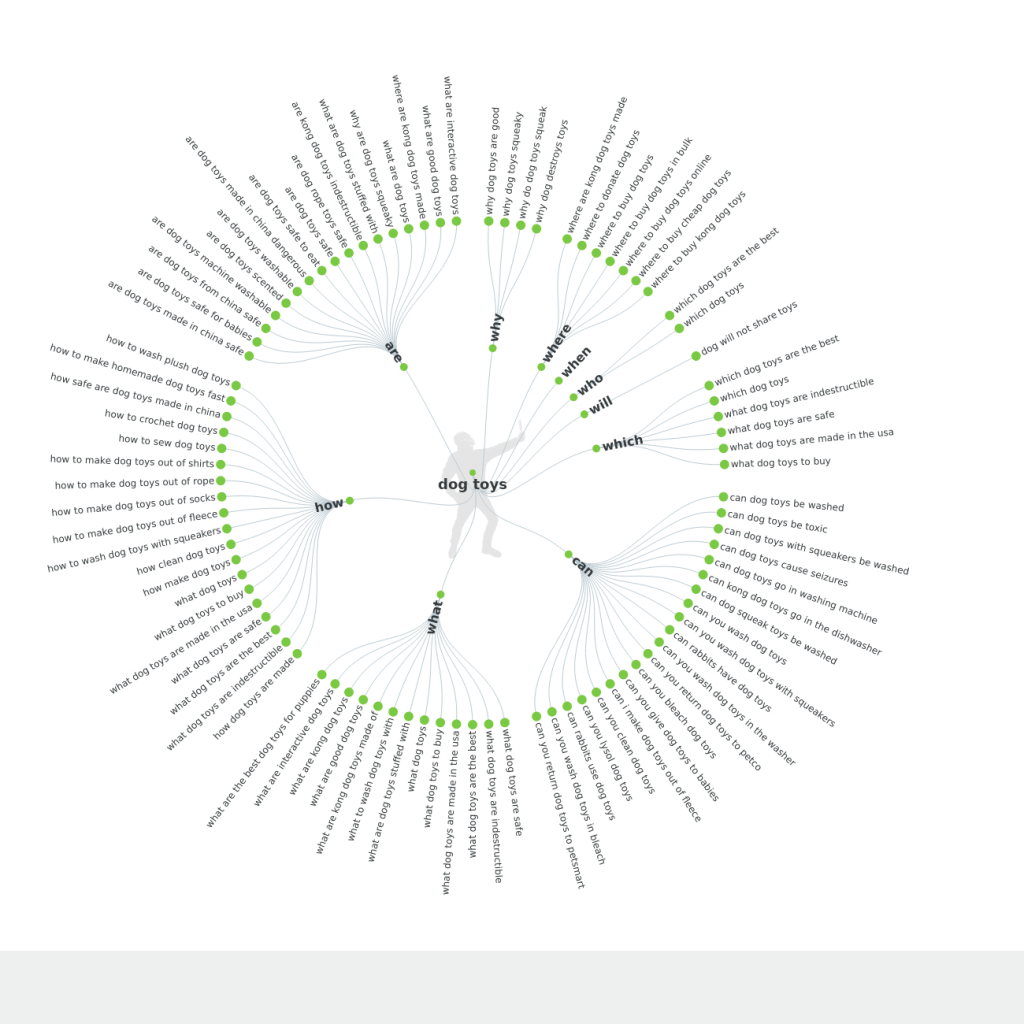 Moz Keyword Explorer (Cost: Free with premium options)
Almost anyone who has ever dabbled in SEO has at least heard of Moz and its suite of tools. One of those tools, the Keyword Explorer, is a fantastic way to find new keywords as well as find more information about them.
The Keyword Explorer takes whatever phrase you enter and delivers lists of similar keywords. What separates this tool from the herd is the fact that you can determine exactly what type of keyword variations you need. For instance, you can set it to deliver only key phrases that come in the form of questions, or you can request results that include everything except the phrase you entered. This can open the door to a wealth of keywords you may not have even considered before using the tool.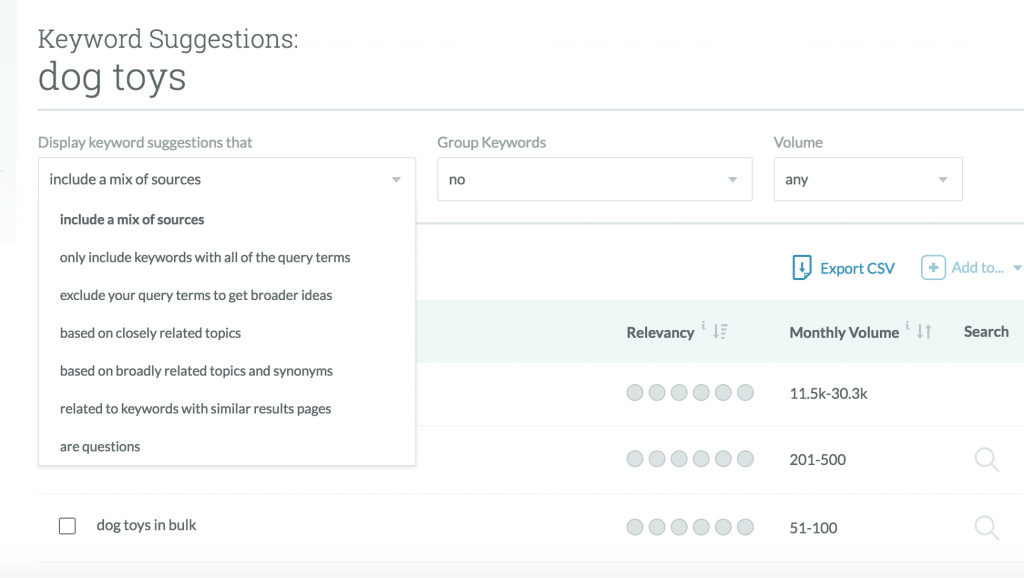 Get Crackin'!
Keyword research can be a difficult process when you're first starting out. But, like most things, it gets much easier if you have the right tools for the job. While there's no "perfect" keyword research tool out there, there are a plethora of great options to choose from. The best thing you can do is try a few out and see which ones work best. Before you know it, you'll be doing keyword research in your sleep!
Michael Ferrari owns and operates Pen Cap Online Marketing, an agency specializing in search engine optimization. When he's not helping businesses dominate the search rankings, he's most likely hanging out with his wife, son, and beagle. You can reach him at "michael(at)pencapseo(dot)com".