You have created a pet business that offers incredible products or services or content to your customers. But that is only the first step towards success.
You can have the best product in the world, but you won't make any money until you're able to get that product in front of your potential customers. For this article, we're considering anything you sell a product. Your services are products. Your content is a product and your tangible products are products. Everything is a product when it comes to product categorization.
So, how can you use this under-rated tool to boost sales in your pet business? We cover four ways product categorization will benefit your small pet business.
This post is sponsored by Tall Tails who implemented this change to address a customer and retailer pain point.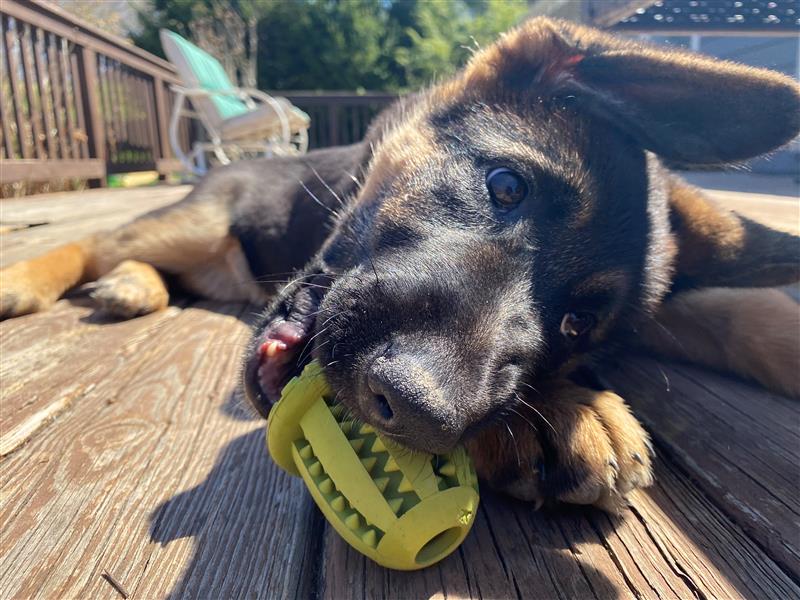 What is Product Categorization?
The term 'Product Categorization' refers to the way in which your products are organized and presented to your potential customers. Each product is placed into categories based on common factors, such as the use for the product, the ideal customer, or other attributes.
We are used to seeing this in practice at clothing stores, where there is a Men's and Women's section of the store. Digging into it even further, we can walk through the Women's section and shop for activewear, formal attire, or business casual.
What you may not realize is how important this concept can be in businesses of every size and industry!
Applying Product Categorization to the Pet Industry
In the pet industry, this is going to look a little different. While you can categorize your products based on the type of animal that it is geared towards or towards the type of animal lover, effective product categorization is going to encourage you to take it a step further.
The key to success is to create detailed categories that define your products in a way that helps people understand them and in a way that guides them through the customer journey.
As small business owners, we are required to wear many different hats. Often, we are responsible for Sales, Marketing, IT, Human Resources, Bookkeeping, Product Development, and more. If we do grow enough to bring in some additional hands, we are still juggling more than most people realize, and we are still making all the decisions.
With so many different roles, there are bound to be tasks that we aren't as familiar with, so if product categorization hasn't made it to the top of your priority list, don't fret. You'll soon be equipped to implement it.
Let's look at Tall Tails as our real-world example. Tall Tails is a dog-focused company with a well-defined product characterization strategy. They have sorted their dog toys into categories based on the style of play, including Reward Play, Sensory Play, Tug Play, and Fetch Play. These categories drive their marketing approach for 2021.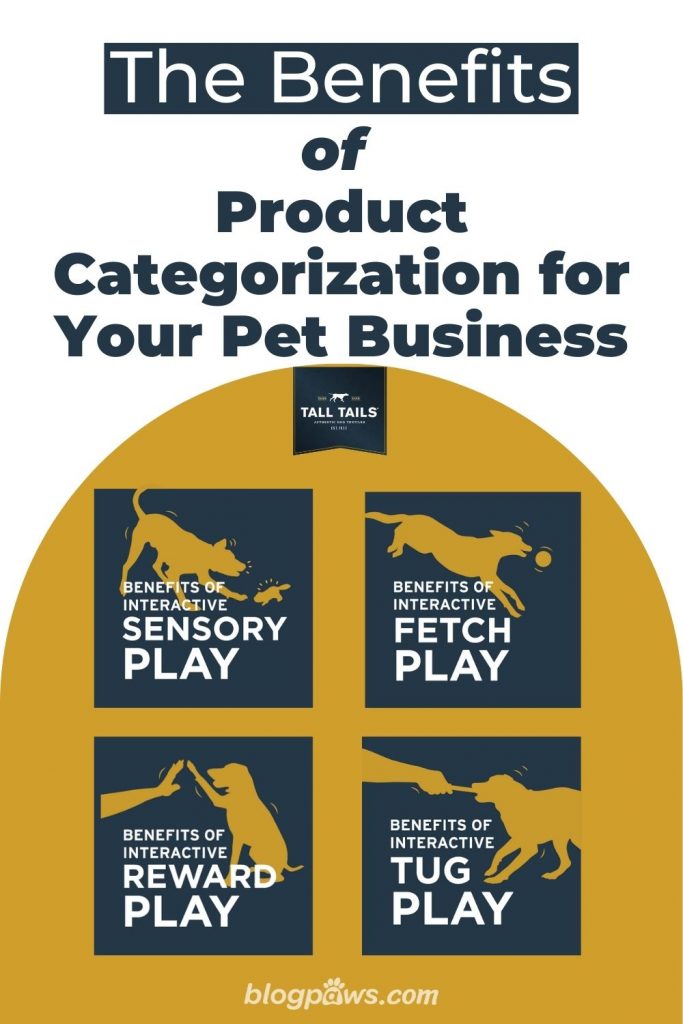 4 Benefits of Product Categorization that Can Improve Your Pet Business
Improved Customer Experience
There are many different factors that can influence the decisions that your potential customer will make. Contrary to popular belief, it's not always about the lowest price! By understanding the thought process that they will go through when considering (and making) a purchase, we can improve our own business practices to stand out.
In today's society, we are more aware than ever of the different options that are available to us. Rather than being limited by our location, with a couple of mouse clicks we can browse offerings from around the globe in seconds. This means that companies must focus even harder on how to make themselves stand out. Many business experts and marketers believe that the most important piece of the puzzle for your business's success (beyond just your product) is the overall customer experience.
When a customer comes to your store or website, is it easy for them to find what they are looking for? Do they know exactly what to do or where to go when they get there?
By effectively categorizing your products or services, you make it easier for your customers to navigate through everything that you offer.
Tall Tails has made it easier for customers to find exactly what they are looking for by sorting their toys based on your dog's play style with detailed hang tags. This not only created the opportunity to provide education around the idea of choosing the right toy for your dog, but it helps provide retailers with educational material to help their customers. This information is provided on both their website menu, as well as the way that the toys are meant to be displayed in store.
David Frye, Packer Mellem Sales Representative says, "Having as much information as possible is the key to making any sound decision in life, so goes for picking the right toy for one's dog. Tall Tails has taken the industry lead with the development of their Play Hang Tags. Now, pet parents and retail personnel have a guide to make informed decisions."
Tall Tails chose to use the hang tag plan to execute their product categorization strategy. Each toy has a hang tag that clearly states the category that it fits into.
For a customer, this organization makes it easier to find the toy that their dog would most enjoy. If a dog parent knows that their dog loves playing tug-of-war, they can easily find the best toy options for their dog by shopping from the Tug Play category.
When your customers can easily find what they are looking for, they are more likely to make a purchase.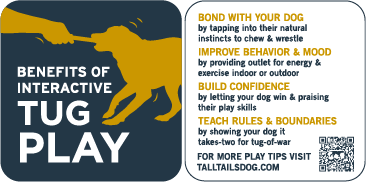 Lead Customers to Additional Purchases
In addition to helping lead your customer to the product that they are looking for quickly and easily, product categorization is also a great tool to increase your sales by encouraging the purchase of multiple items. This is done by displaying products with a selection of other similar products in the same category.
If a customer is already in the mindset to make a purchase, it is the ideal time to present them with several options that will appeal to their needs. This includes other products that could be an alternative to what they are considering, as well as those that compliment the product they have already chosen. This is the reason why you see shoelaces displayed in the shoe section of your favorite store.
If a customer is shopping for a dog that loves to play fetch, they may be shopping for one specific type of fetch toy. However, if the tennis ball that they were searching for is surrounded by other toys that work for playing fetch, they may choose to purchase multiple toys for their dog.
By recognizing that dog lovers shop based on what their dog loves, Tall Tails created a way for people to feel like their products are a perfect fit for their dog.
Opportunity for Education
By organizing your products or services into specific groups, you are creating an opportunity to educate your potential customers while minimizing the work that it will require on your part as a business owner.
It should come as no surprise that your potential clients will make more purchases when they fully understand your product and how it can have a positive impact on their lives. However, taking the time to do in-depth education for every item can be a painstaking process. As a small business owner, it's likely that you simply don't have the time to do this as effectively as you would like to if your business offers multiple products.
By utilizing product categorization, you open the door for an educational approach for the whole category. For this to be done, however, you must be very intentional with how your products are categorized.
Tall Tails does an excellent job of this by not only defining the category that each toy fits into, but also sharing the benefits of that play style.
When we went back to David Frye, Packer Mellem Sales Representative, he said, "Many times, a toy is sold on looks only, with no consideration given to durability and usefulness. In the end, the toy gets destroyed or unused and many times results in an attempted return at the store leading to customer dissatisfaction. I have had many store personnel tell me how much they like the new Tall Tails Hang Tags as it helps them have an honest conversation with their customers and it creates goodwill. A win/win for everyone!"
This is a great way to make sure that your customers understand the value that your products will provide. In the educational portion of the company's website, they share not only the benefits of each style of play for your dog but also for you as a pet parent.
Not only does this help to reaffirm their decision in terms of the products that potential customers have already chosen, but it's a great opportunity to explore why they should consider other styles of dog toys that the company offers.
This educational component didn't end with their website. Each product has a hang tag that shares the top benefits of the style of play that it is designed for. There is also a QR code included on the tag that, when scanned, directs the customer to the educational portion of the company's website for further information.
Tall Tails ensures that no matter where you find their toy, you have the ability to learn everything you need to know to make an informed purchase.
Where can your product education be easily added to help your customers' buying journey?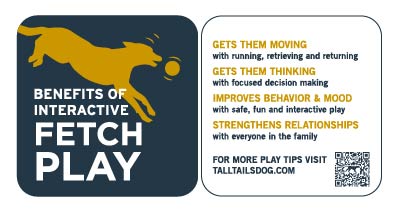 Website Performance
While this may not have a direct impact on your sales, product categorization can have a significant impact on the performance of your website in search results. This is due to the way that it can improve the search engine optimization (SEO) of your website.
SEO refers to understanding the way that search engines like Google decide which results to display when someone searches a word or phrase and using that understanding to improve your standing. One of the important factors in this process is the keywords or keyword phrases that are in your written website copy, telling search engines what the page is about.
If your website sales page focuses on all dog toys, with no specific focus, you will be competing against all dog toy-related websites making it nearly impossible to rank high enough in search engine results as a new website for your site to be seen by those searching.
On the other hand, if you use a more directed approach like Tall Tails and focus your page on discussing the specific benefits of a certain type of toy, it is more likely that your site will be shown to those searching for that exact product.
This not only helps to increase the number of people that see your website in their search results, but it also specifically increases the number of people searching for the product or service that you are marketing that see your website. These are the people that are more likely to see the value of your business and make a purchase, which can help increase your conversion rate.
Of course, there are more factors that are at play when discussing SEO, it is a very large topic to address. But every change you make that boosts your chances of success is a step in the right direction. Is it not? Especially when it's a change that offers so many other benefits at the same time!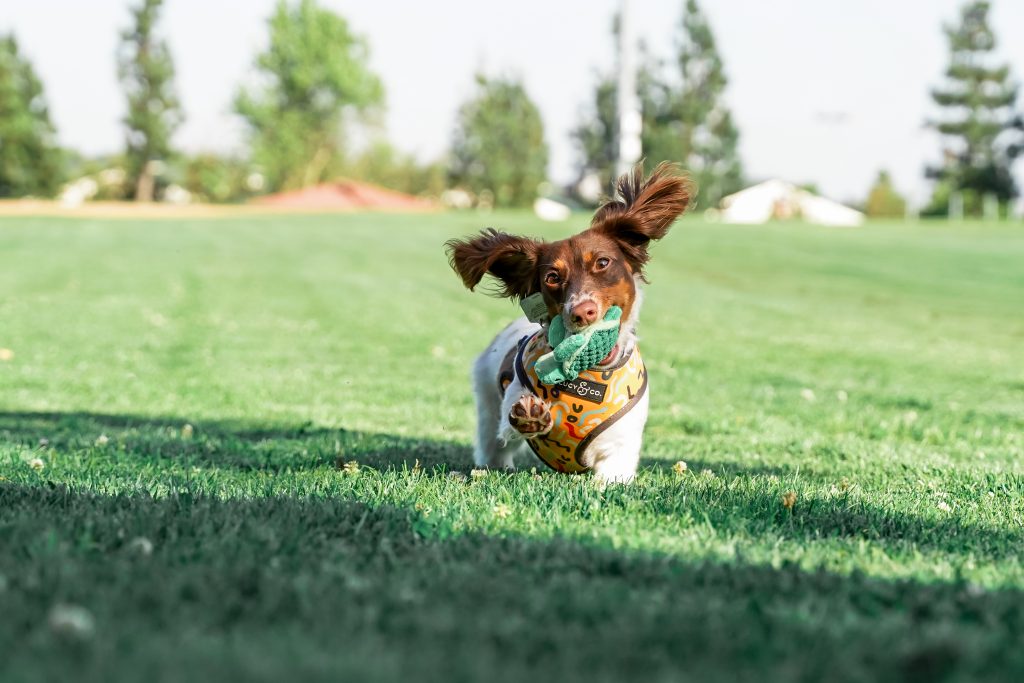 Product Categorization for the Win
Product categorization isn't a magical switch that will instantly boost your sales and make your business a success. It is, however, a valuable tool to increase your visibility as a business, nurture potential customers with a positive experience and provide you with a competitive advantage. The best part? It's a tool that is available to every business.
If you are interested in studying Tall Tails and how they implemented categorization head over to their site and take the journey as though you were a customer. Think about the questions you have as a customer and then see how they answer them in their categorization education.
Whether you're a small business selling products, selling services, or focused on creating content, and whether you are just getting started or an experienced entrepreneur looking for tools to help you take the next step in your business journey, you can learn and grow by categorizing your products.
Have you found a way to use product categorization for your business in a unique way? We would love to hear all about your strategy in the comments!