Hello, August! Can you believe that fall begins next month and all the kiddos are heading back to school? Here at BlogPaws, we have been busy working behind the scenes this summer as we prepare for the launch of our new Social Learning Center.
We're going "Back to School" this September with the launch of our SLC! The SLC will bring you more ways to network with our community and provide opportunities to learn how to take your blog to the next level.
In the meantime, we want to give you some last-minute things to do this summer. Remember back in the day when you got a summer reading list from your school? Well, we're doing the same thing for bloggers! We've put together a summer reading list for bloggers with our top 10 book recommendations. These books for bloggers will help you get through the final days of summer before we all go"back to school!"
Top 10 Books for Bloggers
We've compiled books that cover blogging, social media, creativity, and business. Click through each book title for a full description and review.
1.  Blog, Inc.: Blogging for Passion, Profit, and to Create Community by Joy Deangdeelert Cho
2. Manage Your Day-to-Day: Build Your Routine, Find Your Focus, and Sharpen Your Creative Mind by Jocelyn K. Glei
3. Likeable Social Media by Dave Kerpen
4. Fierce Conversations by Susan Scott
5. The Accidental Creative: How to Be Brilliant at a Moment's Notice by Todd Henry
6. Think Like a Rock Star: How to Create Social Media and Marketing Strategies that Turn Customers into Fans by Mack Collier
7. Blog Design for Dummies by Melissa Culbertson
8. The Art of Social Media: Power Tips for Power Users by Guy Kawasaki and Peg Fitzpatrick
9. Content Inc.: How Entrepreneurs Use Content to Build Massive Audiences and Create Radically Successful Businesses by Joe Pulizzi
10. Stand Out: How to Find Your Breakthrough Idea and Build a Following Around It by Dorie Clark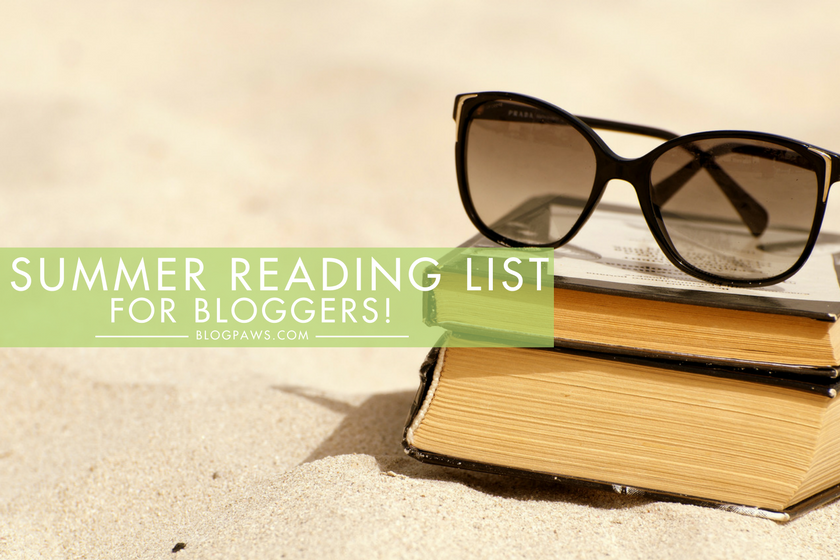 Don't forget to check out our blog posts, August Blogging Prompts and 10 Summer Blogging Prompts, if you need blogging ideas and inspiration to get you through the rest of August.
Are you reading anything this summer? Leave us a comment down below and tell us what you're reading. 
Aimee Beltran is the Director of Community Education for BlogPaws. She also writes two blogs, Irresistible Icing and Irresistible Pets with her Chihuahua, Chuy. Aimee is passionate about her mission, "create an irresistible life you can't resist!" She loves anything with glitter, kayaking, and spending time at the beach.