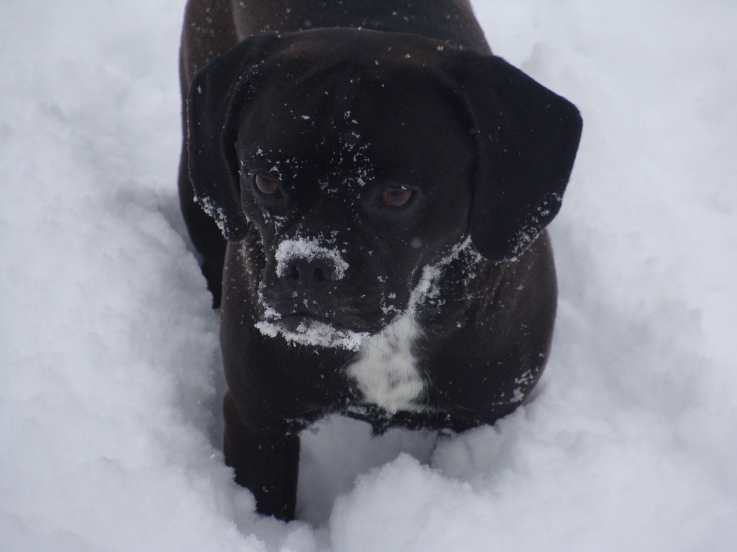 'Tis the season to be snow filled, fa la la la….are you ready for winter and the holiday season??? Both are upon us. The photo in today's blog hop is an oldie but goodie that Canadian BlogPawser, Jodi Chick, aka Kol's Notes, shared in the BlogPaws Community in 2011. She said at the time, "Koly loves the snow," and we bet he still does. Do your pets love the snow? The Wordless Wednesday blog hop photo is selected at random from all photos posted over the years in the BlogPaws Community, with proper credit.
Join the BlogPaws Blog Hop for "Wordless Wednesday." BlogPaws offers year-round interaction, activity, community and more to learn, earn, and connect. Plus we have the weekly tradition of the Wordless Wednesday BlogPaws Blog Hop! Visit and leave comments on other blogs to make some new buddies and maybe some new followers. You can add the BlogPaws Blog Hop button to your post and/or to your blog sidebar, either by cutting and pasting the image or using the HTML code below. Need help? Here it is:
How to Join a Blog Hop – BlogPaws Tutorial Video: Step by step help to get you started:
.
You can add the BlogPaws Blog Hop button to your post and/or to your blog sidebar, by cutting and pasting the image below. Need more help? Here it is: How to Join a Blog Hop – BlogPaws Tutorial